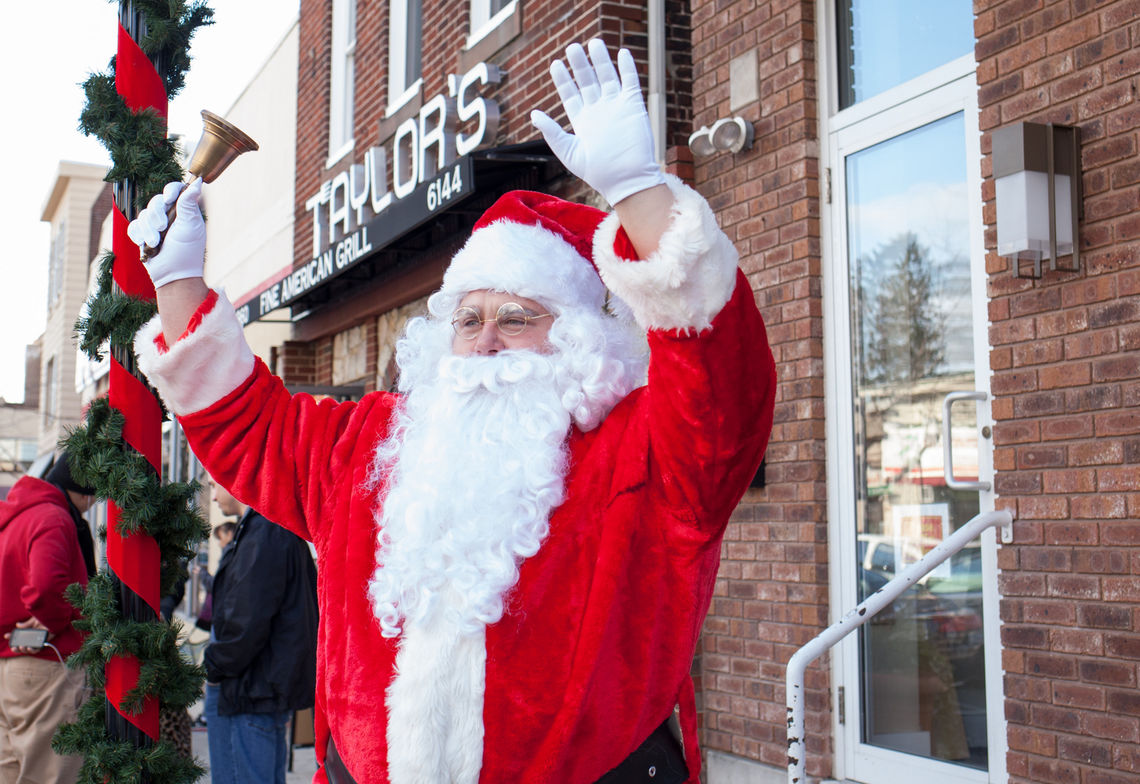 Overview
For holiday cheer and wintery magic, there's nothing quite as festive as our winter celebration series in Roxborough. Happy Holidays from Roxborough is a series of stops all along Ridge Avenue offering a complimentary holiday portrait with Santa and Friends.  All events are festive, cheerful, and bright! 
Roxborough Tree Lighting Ceremony
Friday, 11/30 2018, 4:00 p.m. to 8:00 p.m.
Roxborough Pocket Park
6170 Ridge Avenue
Light the inaugural holiday tree at the Roxborough Pocket Park tree lighting ceremony. Enjoy hot chocolate, join in on sing-a-longs with holiday carolers and get photographs with Santa. Tree to be lit just after 5:00 p.m.
Pizza Neapolitan with Santa
Thursday, 12/6, 4:00 p.m. to 8:00 p.m.
A Tutti Ristorante Italiano
5154 Ridge Avenue
Santa invites you to experience Neapolitan style pizza and homemade Italian meals at A Tutti Ristorante Italiano.
Holiday Crafts With Santa And His Elf
Saturday, 12/15, 11:00 a.m. to 3:00 p.m.
UPS Store in Roxborough
6024 Ridge Avenue

Santa and his guitar playing elf help decorate a holiday ornament or picture frame at the UPS Store in Roxborough.