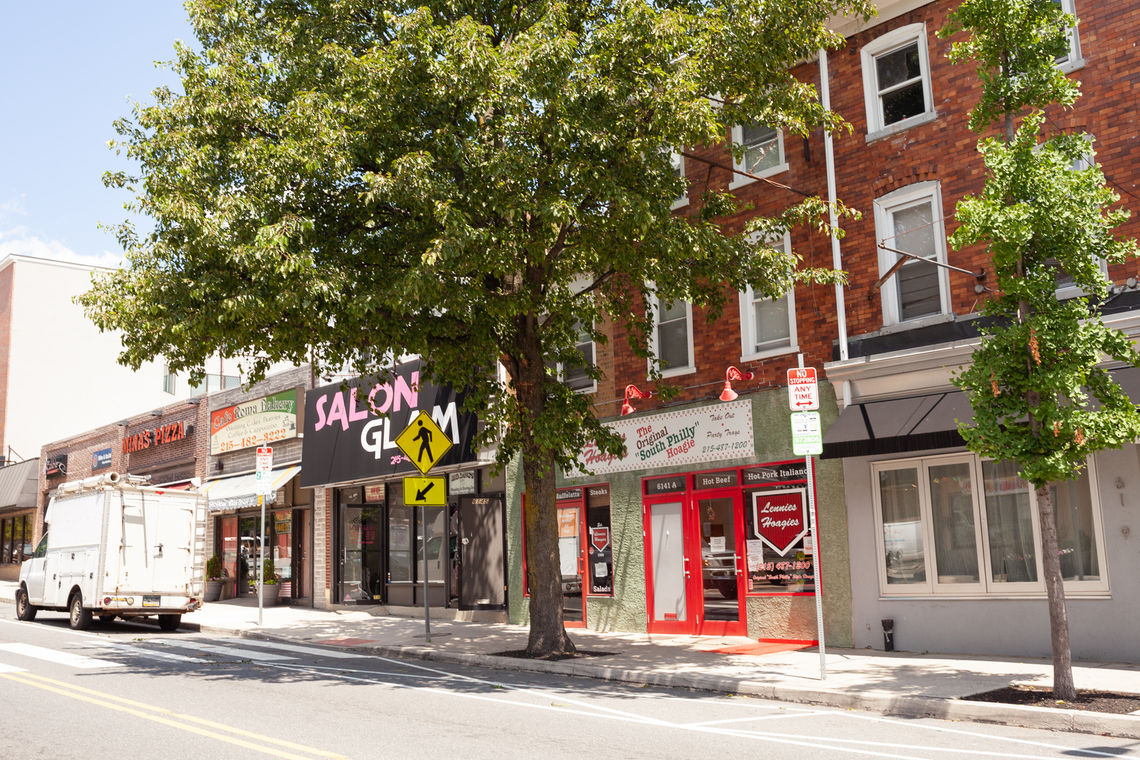 In response to rising COVID-19 cases in Philadelphia, the City and Department of Public Health have announced changes to restrictions on businesses, events and gatherings, and other activities to help flatten the epidemic curve, prevent hospitals from becoming overwhelmed, and reduce the number of COVID-19 deaths.
The new "Safer at Home" restrictions are effective November 20, 2020 through
January 1, 2021. An extension of these restrictions or the implementation of additional restrictions is possible depending on trends in the spread of coronavirus in the city. 
LEarn More about restrictions on businessES and activities in Philadelphia.
The programs and initiatives of the Coronavirus Assistance Relief and Economic Security (CARES) Act will provide small businesses with broad-ranging assistance such as paycheck protection, debt relief, disaster loans, emergency economic injury grants, and financial counseling.

Learn more about the CARES Act for Small Business Owners.
 
The COVID-19 Relief Pennsylvania Statewide Small Business Assistance program will provide grants ranging from $5,000 to $50,000 to small businesses that have been economically impacted by COVID-19. This is not a first-come, first-served program. TThe first application window is now open until 11:59 PM on July 14th. The 2nd application window will open 9AM on August 10th and will remain open for 15 business days, closing at 11:59PM on August 28th.
Learn More and File an application. 
 
Taxpayers who pay Use & Occupancy (U&O) are eligible for a refund for periods that they were not liable for the tax. If you pre-pay the U&O Tax on an annual basis or otherwise filed and paid early, you may have a reduced liability as a result of the Commonwealth and City's orders to close non-essential businesses due to the COVID-19 coronavirus emergency.
Learn how to file for a refund of the Use & Occupancy Tax 
 
The Paycheck Protection Program is providing small businesses with the resources they need to maintain their payroll, hire back employees who may have been laid off, and cover applicable overhead. 
ACCESS application forms, instructions for calculating your loan amount, and a tool to find a lender. 
 
Small business owners are able to apply for an Economic Injury Disaster Loan (EIDL) Advance of up to $10,000. This advance is designed to provide economic relief to businesses that are currently experiencing a temporary loss of revenue. This loan advance will not have to be repaid. 
Are you or someone you know an independent contractor or gig economy worker? You may be eligible for Pandemic Unemployment Assistance through the CARES Act.
Learn more and file for benefits. 
 
Thanks to a $7.5 million investment from Verizon, the Local Initiatives Support Corporation (LISC) is offering grants to help small businesses. Grants of up to $10,000 are available to businesses facing immediate financial pressure because of COVID-19—especially entrepreneurs of color, women-owned businesses and other enterprises in historically underserved communities who don't have access to flexible, affordable capital. The Round 5 application period is now closed. Please register below to be notified of the next round opening August 31st.