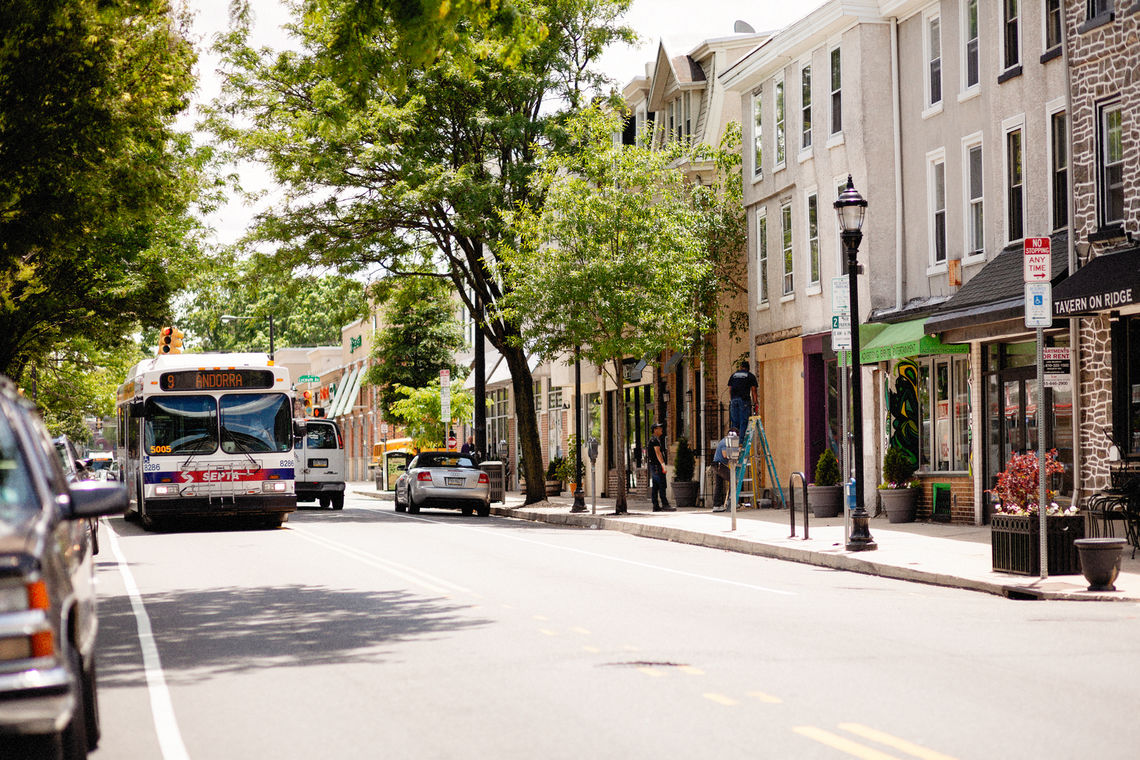 The Roxborough Development Corporation has set out to replace dead or damaged street trees along Roxborough's heart and hub, Ridge Avenue. Through the Roxborough Roots ReTree Program we can advance a healthy tree canopy while maintaining a unique sense of place that makes our community special.
The benefits of street trees and other nature-based systems on communities is tremendous. Studies have shown health, social and economic improvements due to urban greening. A green community encourages walkability, decreases pollution and increases overall purchasing.
Ridge Avenue is home to a collection of approximately 140 street trees many of which were planted in the early 1990's through coordinated volunteer efforts. Today, through the Roxborough Roots ReTree Program we have inventoried all Ridge Avenue street trees and identified locations in need of maintenance, replacement or relocation.
While Roxborough claims one of the highest percentages of tree canopy in Philadelphia it will be through our collective efforts that we will maintain this environment for future generations.
Through your support we can plant, water, fertilize, prune and elevate street trees to continue to realize the benefits of urban greening.  It costs approximately $1,500.00 to install a new street tree which includes the cost of saw cutting sidewalk and planting a new mature 2.5" caliper tree. For an existing empty tree pit it costs approximately $750.00 to plant and stake a new 2.5" caliper street tree. Depending on the condition and species it costs approximately $375.00 to professionally elevate and prune an existing mature street tree. Donations to the Roxborough Roots ReTree Program will allow the Roxborough Development Corporation to advance our natural assets for years to come.
Depending on weather, street trees are typically planted in late spring or late fall after the trees are dormant. Species types planted are reccommended by the City of Philadelphia Department of Parks and Recreation and have included:  Honey Locust, Paperback Maple, Serviceberry, Willow Oak, Winter King Hawthorn and Zelkova.
Make a donation today via the hyperlink below.

DONATE TO THE ROXBOROUGH ROOTS RETREE PROGRAM