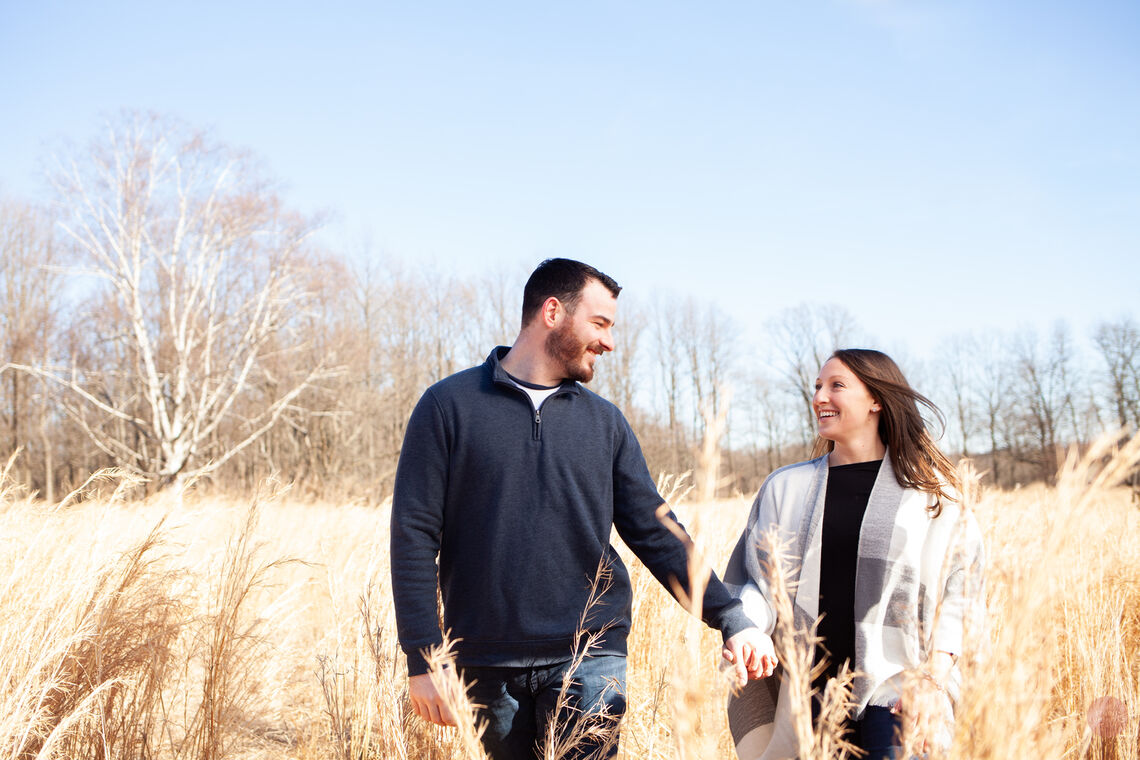 We asked you to share your Roxborough love story – and win the chance to pose for a Valentine's Day photo by Studio Luminoso. We received many heartfelt responses. We wish we could share them all!
Meet our featured couple for Valentine's Day 2021, Carly and Sean...
How long have you been a couple?
Sean and I went to high school together and were friends, but never dated until college. We've been together for eight years and have been engaged for two! We got engaged right here in Roxborough. We tried getting married last summer but put it on pause because of COVID-19. We are finally tying the knot in March!
 
How long have you lived in Roxborough as a couple?
We've lived as a couple in Roxborough for two years. Roxborough is where we bought our first home! We love it here and are so happy with our decision.
 
What do you admire most about each other?
What I admire most about Sean is his ability to stay calm and keep me grounded. He always knows the right thing to say and, through these challenging times, he brings out the best and positive aspects, such as our beautiful home and city we live in! Sean admires me most for my ability to stay organized and handle anything that is thrown my way. Through the pandemic he's admired my ability to balance lots of responsibilities with work, school, and replanning our wedding multiple times.
 
What's great about being a couple in Roxborough?
The best thing about being a couple in Roxborough are the endless day and night date spots! We spend a lot of weekends biking the trails and evenings grabbing a drink on Ridge and eating sushi from Ichiban! We also love living so close to Gorgas Park and all of the fun events that happen there. We really hope Roxtoberfest will be back this year!
 
What's your favorite date night (or day) in Roxborough?
Our favorite date in Roxborough is walking through the park and then enjoying a great meal from some of the great restaurants in Roxborough. Our favorites are Ichiban, New Ridge Brewing, Mr. P's and White Yak!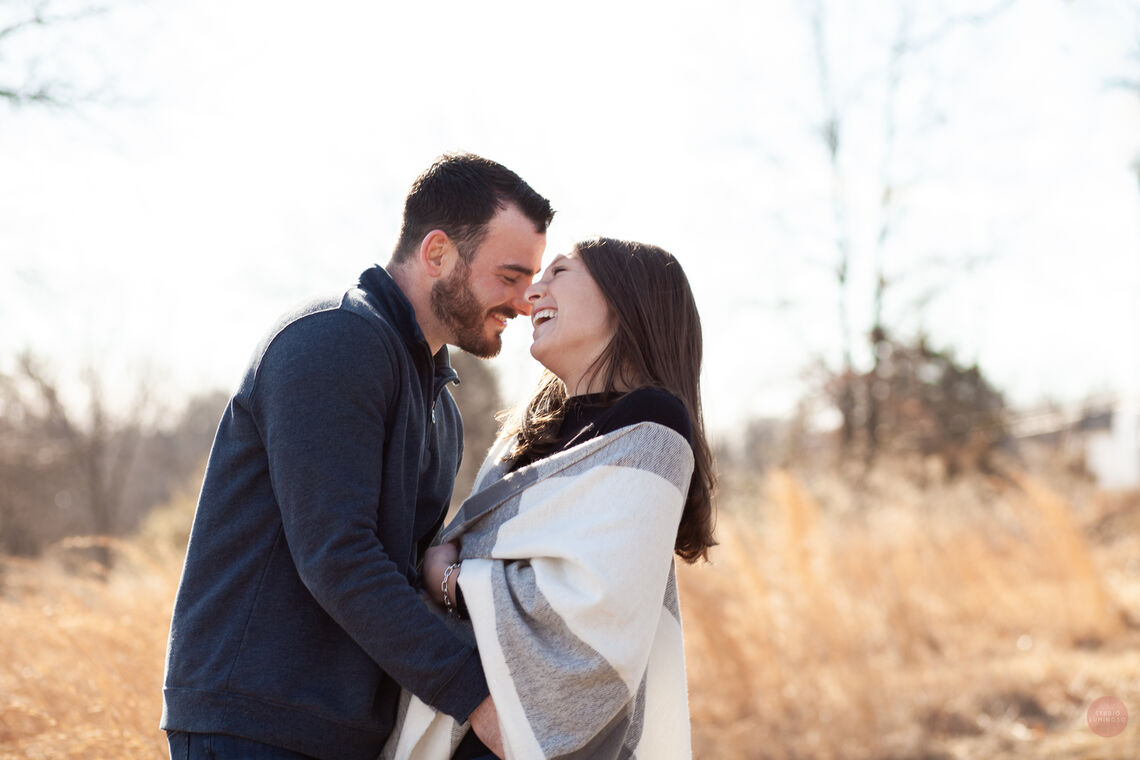 We love to see more folks choosing to plant their roots in our community. Please be on the lookout for future opportunities to share your perspective on life— and love—in Roxborough.  
In need of some Valentine's Day gift or dinner ideas? Check out these local businesses below:
Something Different in Flowers