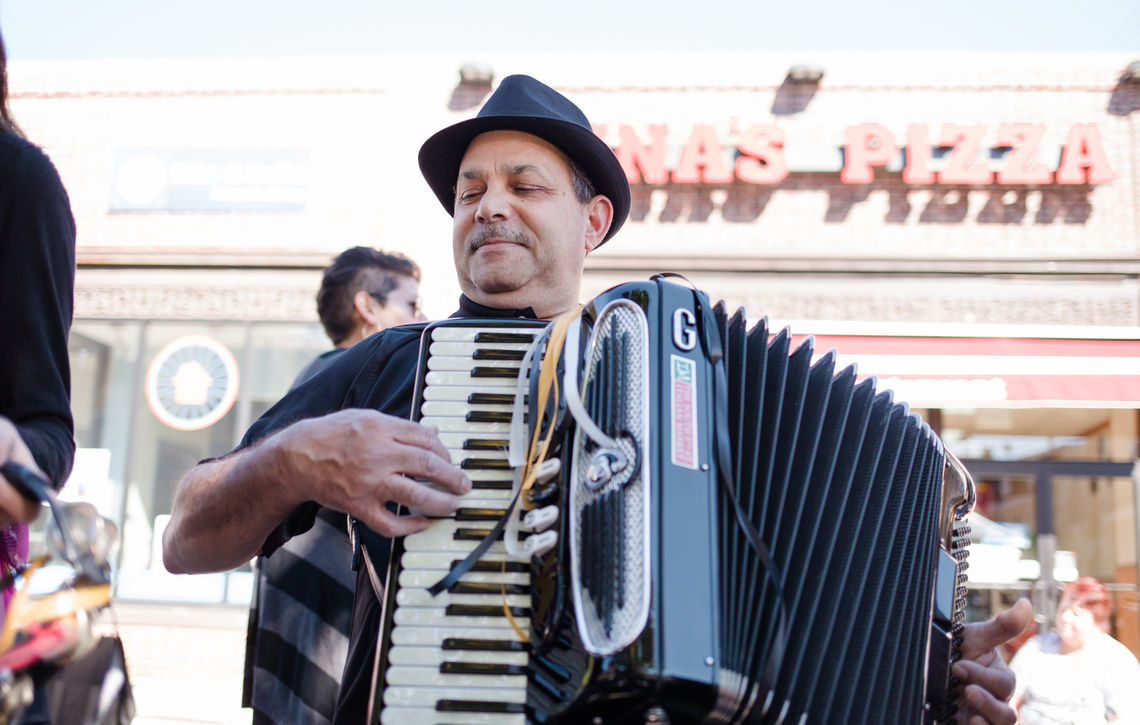 Roxtoberfest Family-Friendly Fall Festival Reaches Milestone And Will Feature Polka Dancing, Local Drafts, Live Music & More.
Fall fun is brewing at the fifth annual "Roxtoberfest", the proud Roxborough neighborhood's uniquely Philly spin on Germany's world-renowned Oktoberfest celebration. The popular, family-friendly Roxtoberfest celebration, presented by the Roxborough Development Corporation, will take place Saturday, October 7th from 12 noon until 6 pm. Polka dancing with German Folk performers, hearty food, local drafts and live music are just some of the fun things to partake in at Roxtoberfest, which takes place on Ridge Avenue between Lyceum and Leverington Avenues.
"Roxtoberfest has quickly become one of the Roxborough community's most eagerly anticipated annual events,"
"Roxtoberfest has quickly become one of the Roxborough community's most eagerly anticipated annual events," says Roxborough Development Corporation Executive Director, James Harry Calamia. "We're quite proud of our fifth year anniversary and look forward to celebrating this important milestone with the community." The live music schedule, in particular, will be a great addition and features five of the Philadelphia music scenes hottest artists, including Ben Arnold & Band, Polkadelphia, Joe D'Urso & Stone Caravan, Scott Bricklin & Steve Butler and Ralph Salerno. In addition, the Philadelphia Folksong Society will present live performances at their Roxborough headquarters including a performance by April Mae & The June Bugs.

The food options include Mom-Moms Polish Food Cart along with some of the city's best food trucks offering something for every taste. No Roxtoberfest celebration would be complete without beer and the Roxtoberfest Beer Garden. For those seeking exotic beer offerings, the Foodery, Tavern On Ridge and J.D. McGillicuddy's Roxborough will offer their selection representing over 1,500 beers. There's no better event to kick-off the fall season in Philadelphia than Roxtoberfest.
The Roxtoberfest Children's Area will feature a moon bounce, midway games as well as a dunk tank hosted by local Philadelphia Police Department Officers to fundraise for those impacted by the recent hurricanes.
Organizers of the 2017 Roxtoberfest are extremely grateful for the generous support of its event sponsors, including Lyceum Physical Medicine, Philadelphia Folksong Society, More FM 101.1 and Dr. Daniel Rizzo.
Visit the Roxtoberfest Event Page for more information.