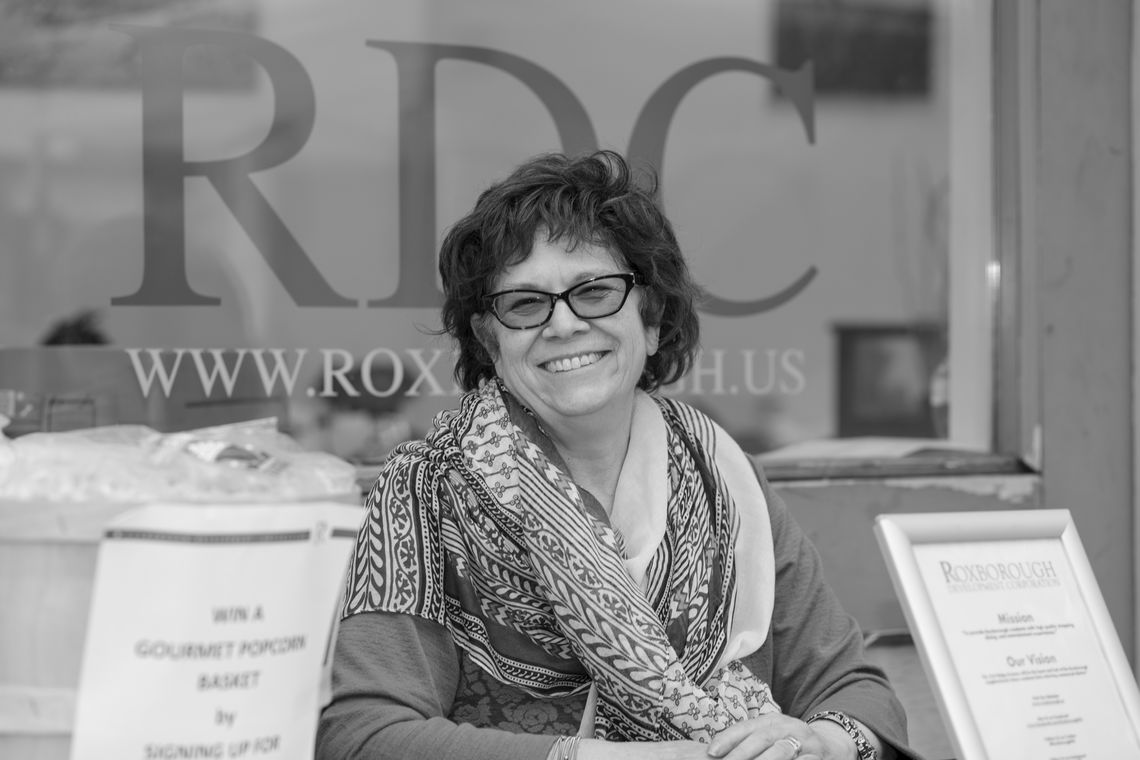 Board of Directors 2020
Matthew Belz joined the RDC Board of Directors in 2016 and serves as the organization's Treasurer. He is the Senior Operations Manager at Di Bruno Bros Imports & Ecommerce. Di Bruno Bros is a specialty food retailer and distributor in the Philadelphia region. Matt has extensive knowledge of business operations in the areas of retail, wholesale, catering, and special events. Mr. Belz is a current Roxborough resident and holds an A.S. in Culinary Arts from The Art Institute of Philadelphia and studied Organizational Leadership at La Salle University.
Brian Corcodilos joined the RDC Board of Directors in 2018 and is the Chief Executive Officer of DesignBlendz a real estate design and development firm that Brian founded in 2011. The firm, which has grown to 25 employees, specializes in architecture, design, 3D experiences and construction serving as a real estate factory for clients across the country. Brian's vision for the firm rethinks the built environment incorporating technology to continuously improve the firm's approach to design, construction and real estate development. He is a current Roxborough resident and holds a Bachelor's of Architecture and Science from Philadelphia University's College of Architecture and the Built Environment.

Joseph DeCandido joined the RDC Board of Directors in 2015 and serves as the organization's Vice President. He is the Owner and President of Advent Consulting, LLC a full-service advertising, events and entertainment agency. Advent in partnership with the RDC has brought special events to Roxborough including Art Is Life, Roxtoberfest and Roxborough Solstice. Prior to forming Advent he opened Mad River Bar & Grille in 2008 on Main Street in Manayunk. He is a current Roxborough resident and holds a Bachelor of Business Administration from the University of Rhode Island.

Jo Ann Desper is the Secretary of the RDC, past President and Chair of RDC's Marketing and Events Committee and serves on the RDC's Asset Enhancement Committee. She has lived in the community for over 20 years and has been active in local community groups serving in the past as the Zoning Committee Chairperson and Northern Home Committee Chairperson for Wissahickon Interested Citizens Association (WICA). Mrs. Desper served as a sales and marketing consultant for McKesson, a company dedicated to delivering services and products to health care providers and payors around the world. She was responsible for customer message management, proposal development and other sales and marketing support activities.

Timothy Garrity serves as President of the Roxborough Development Corporation. He is Co-Founder, Chief Operating Officer, and Broker of Record at Copper Hill Real Estate. With years of experience in the mortgage, real estate, and residential new construction industries, his business strategy is to help every client achieve their home ownership goals by communicating regularly and providing a high level of customer service. Mr. Garrity has a Bachelor of Science Degree in Marketing and Master of Business Administration from La Salle University's School of Business. He has lived in the city since 1997 and currently lives in Roxborough.

Andrew Langsam is as a member of the Roxborough Business Improvement District and District Improvements Committee. In 2003, he started a promotional marketing and advertising firm, Dynamic Advertising Solutions (DAS). Today, he currently serves as the firm's President and CEO. DAS's client list touches states on both the east and west coast with companies ranging in size from small local organizations to Fortune 100, multinational corporations. A current Roxborough resident Mr. Langsam recently decided to expand his business and relocate into a commercial property on Ridge Avenue. Mr. Langsam graduated from American University in 2003 where he received a Bachelor's of Arts in Marketing and Management.
David Plante is a member of the Roxborough Business Improvement District. Mr. Plante serves as principal at Ruggiero Plante Land Design a WBE Philadelphia-based multidisciplinary consulting firm focused on land development. In his capacity, Mr. Plante has participated as a designer and manager for hundreds of urban redevelopment projects in Philadelphia and other municipalities in Pennsylvania and New Jersey. Mr. Plante recently decided to relocate his business as part of the adaptive re-use and preservation of the 1909 Grace Lutheran Church at Ridge Avenue and Roxborough Avenue. Mr. Plante graduated from Lehigh University with a Bachelor of Science in Civil Engineering and is registered a Professional Engineer in Delaware, Maryland, New Jersey, New York, Pennsylvania, and Virginia.
Brian Paule  is a member of the Roxborough Business Improvement District. Mr. Paule serves as Director of Property Management at The Galman Group, a real estate investment firm with a portfolio of over 8,000 apartment units in the region. In this role, Mr. Paule is responsible for leading the overall preservation and execution of The Galman Group's mission -- "Creating Great Places to Live". With early roots in Roxborough, the Galman Group owns and manages several apartment complexes in the neighborhood, including several on or adjacent to Ridge Avenue. In addition to his service to the Roxborough Development Corporation, Mr. Paule also volunteers and participates with various, business, professional and nonprofit organizations. Mr. Paule earned his Bachelor of Science degree in Business Administration from Philadelphia University.

Jack Wheeler is the Chair of the Roxborough Business Improvement District Advisory Council (BIDAC) and a member of the Roxborough Business Improvement District. Mr. Wheeler is a life-long resident of Roxborough and is the Principal of Jack Wheeler's Hair Salon, which opened in 1974. Since opening the business, he has been a member of the Roxborough Business Association and has served as president for the past 15 years.