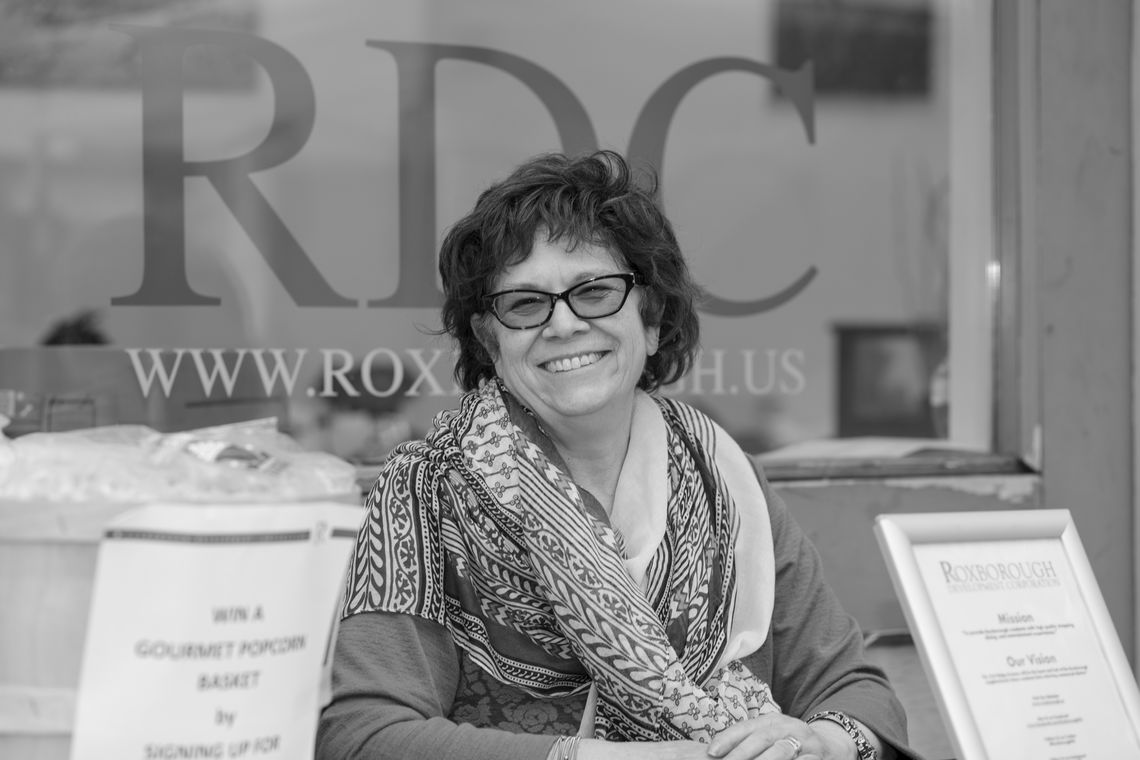 Board of Directors 2021
Matthew Belz joined the RDC Board of Directors in 2016 and serves as the organization's Treasurer. As the former Director of Operations at Di Bruno Bros, Matt has extensive knowledge of business operations in the areas of retail, wholesale, catering, and special events. Mr. Belz is a current Roxborough resident and holds an A.S. in Culinary Arts from The Art Institute of Philadelphia and studied Organizational Leadership at La Salle University.
Brian Corcodilos joined the RDC Board of Directors in 2018 and serves as the organization's Vice President. Brian is the Chief Executive Officer of Designblendz, a design and development firm that he founded in 2011 while in college. The firm, which has grown to 32 employees, specializes in architecture, design, 3D experiences, construction, and development services working with clients across the nation. Brian's vision for the firm rethinks the built environment incorporating technology to continuously improve the firm's approach to the real estate development process. The company was recognized in 2020 on the Inc. 5,000 list of fastest-growing companies in the US at number 579, and for the past 3 years as one of Philadelphia's fastest-growing companies on the Philadelphia Inquirer's Phila100 list.  He is a current Roxborough resident, and sits on the College of Architecture and Built Environment Advancement Council at his alma mater, Jefferson University, formally PhilaU.  Brian is also a board member of YearUp, an organization dedicated to helping youth in Philadelphia acquire the skills they need to find lasting career opportunities in fortune 500 companies.  Growing up in the restaurant industry, Brian has a strong desire to help improve the Ridge corridor to bring new eateries to the area.  One of the recent projects Brian worked on at the RDC was overseeing the construction of New Ridge Brewing.  When not working, Brian enjoys spending time with his two Bernese Mountain dogs which you might just see walking up and down Ridge Ave or in Gorgas Park!

Jo Ann Desper is the President of the RDC and Chair of RDC's Marketing and Events Committee and serves on the RDC's Executive Committee and Asset Enhancement Committee. She has lived in the community for over 30 years and has been active in local community groups serving in the past as the Zoning Committee Chairperson and Northern Home Committee Chairperson for Wissahickon Interested Citizens Association (WICA). Ms Desper served as a sales and marketing consultant for McKesson, a company dedicated to delivering services and products to health care providers and payors around the world. She was responsible for customer message management, proposal development and other sales and marketing support activities. Along with her husband, she owns an historically certified building on Ridge Avenue currently serving as a professional office. Built in 1811, it was originally the home and shop of a stocking maker.

Andrew Langsam is as a member of the Roxborough Business Improvement District and District Improvements Committee. In 2003, he started a promotional marketing and advertising firm, Dynamic Advertising Solutions (DAS). Today, he currently serves as the firm's President and CEO. DAS's client list touches states on both the east and west coast with companies ranging in size from small local organizations to Fortune 100, multinational corporations. A current Roxborough resident Mr. Langsam recently decided to expand his business and relocate into a commercial property on Ridge Avenue. Mr. Langsam graduated from American University in 2003 where he received a Bachelor's of Arts in Marketing and Management.
H. Burton Piper serves as the Chief Executive Officer at Roxborough Memorial Hospital, the neighborhood's largest employer, a 131-bed community hospital serving Roxborough, Manayunk and East Falls as well as Northwest Philadelphia. Mr. Piper's background as an experienced health care administrator brings over 22 years of hospital management experience to the role. Roxborough Memorial Hospital's mission is to deliver compassionate, quality care to patients and better healthcare to communities. Mr. Piper earned his Doctor of Pharmacy from Mercer University School of Pharmacy and a Master of Business Administration from Ball State University. He is a member of the American Society of Health-System Pharmacists (ASHP) and fellow in the American College of Healthcare Executives (FACHE).
David Plante is a member of the Roxborough Business Improvement District. Mr. Plante serves as principal at Ruggiero Plante Land Design a WBE Philadelphia-based multidisciplinary consulting firm focused on land development. In his capacity, Mr. Plante has participated as a designer and manager for hundreds of urban redevelopment projects in Philadelphia and other municipalities in Pennsylvania and New Jersey. Mr. Plante recently decided to relocate his business as part of the adaptive re-use and preservation of the 1909 Grace Lutheran Church at Ridge Avenue and Roxborough Avenue. Mr. Plante graduated from Lehigh University with a Bachelor of Science in Civil Engineering and is registered a Professional Engineer in Delaware, Maryland, New Jersey, New York, Pennsylvania, and Virginia.
Brian Paule  is a member of the Roxborough Business Improvement District. Mr. Paule serves as Chief Operating Officer at The Galman Group, a real estate investment firm with a portfolio of over 8,000 apartment units in the region. In this role, Mr. Paule is responsible for leading the overall preservation and execution of The Galman Group's mission -- "Creating Great Places to Live". With early roots in Roxborough, the Galman Group owns and manages several apartment communities in the neighborhood, including several on or adjacent to Ridge Avenue. In addition to his service to the Roxborough Development Corporation, Mr. Paule also volunteers and participates with various, business, professional and nonprofit organizations. Mr. Paule earned his Bachelor of Science degree in Business Administration from Philadelphia University.
Franco Siciliano is a coproprietor of Café Roma, a family-owned and operated Italian bakery located in the Ridge Avenue Business Improvement District.  From a young age Franco was involved in the business, learning his way around the bakery from his mother and father who passed along their culinary knowledge, work ethic, and business acumen.  Today, Franco oversees all aspects of the business wearing many hats in the process.   During a typical day, which begins at 3am, he will handle sales, purchase ordering, operations, customer service, and most importantly - baking!

Jack Wheeler is the Chair of the Roxborough Business Improvement District Advisory Council (BIDAC) and a member of the Roxborough Business Improvement District. Mr. Wheeler is a life-long resident of Roxborough and is the Principal of Jack Wheeler's Hair Salon, which opened in 1974. Since opening the business, he has been a member of the Roxborough Business Association and has served as president for the past 15 years.