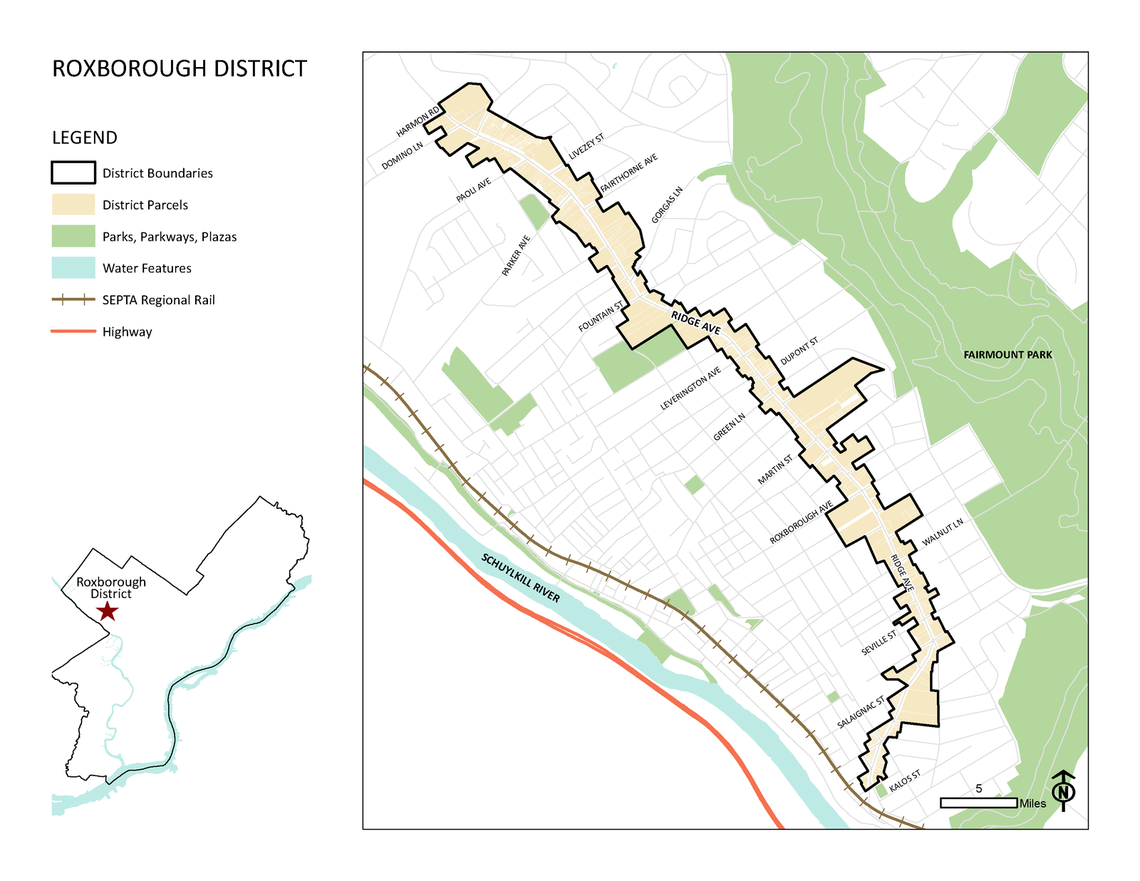 A Business Improvement District (BID) is a legal mechanism for property owners and businesses in a defined geographic area to jointly plan and put in place a sustainable funding source that can pay for a set of services to improve their area. BIDs are also referred to as "Neighborhood Improvement Districts" and "Special Service Districts."
Roxborough has always had a mainstay of civic organizations, most of which helped activate the Roxborough BID movement in early 2000. Primarily driven by an all volunteer non profit organization, the Roxborough Development Corporation (RDC), the City of Philadelphia authorized the RDC's BID in June 2003. The RDC is the duly authorized Neighborhood Improvement District Management Association. Services supplemental to city services provided by the RDC include marketing, beautification and cleaning, parking, and public safety. The force behind the RDC was the combined effort of the Central Roxborough Civic Association (CRCA) and the Roxborough Business Association (RBA) in 1991. According to Jack Harmer, charter member of the RDC, RBA president Sam Millouzo challenged his colleagues to rectify a dilapidated furniture store at 6148 Ridge Avenue, which had become an eyesore due to multiple fires. The RBA and the CRCA then each supplied six members to jointly formulate the RDC. As the RDC grew, the Business Improvement District Advisory Council (BIDAC) was formed. Today the BIDAC works to promote RDC member communication and connection.
Over fifteen year's since its inception the Roxborough BID has completed hundreds of projects and invested millions of dollars into the Roxborough District. The district currently contains around 300 properties and is managed by a 7 member volunteer board of directors.
Read the Roxborough Development Corporation's annual reports via the links listed below.
FOR THE YEAR ENDED JUNE 30, 2020

FOR THE YEAR ENDED JUNE 30, 2019

For the year ended June 30, 2018