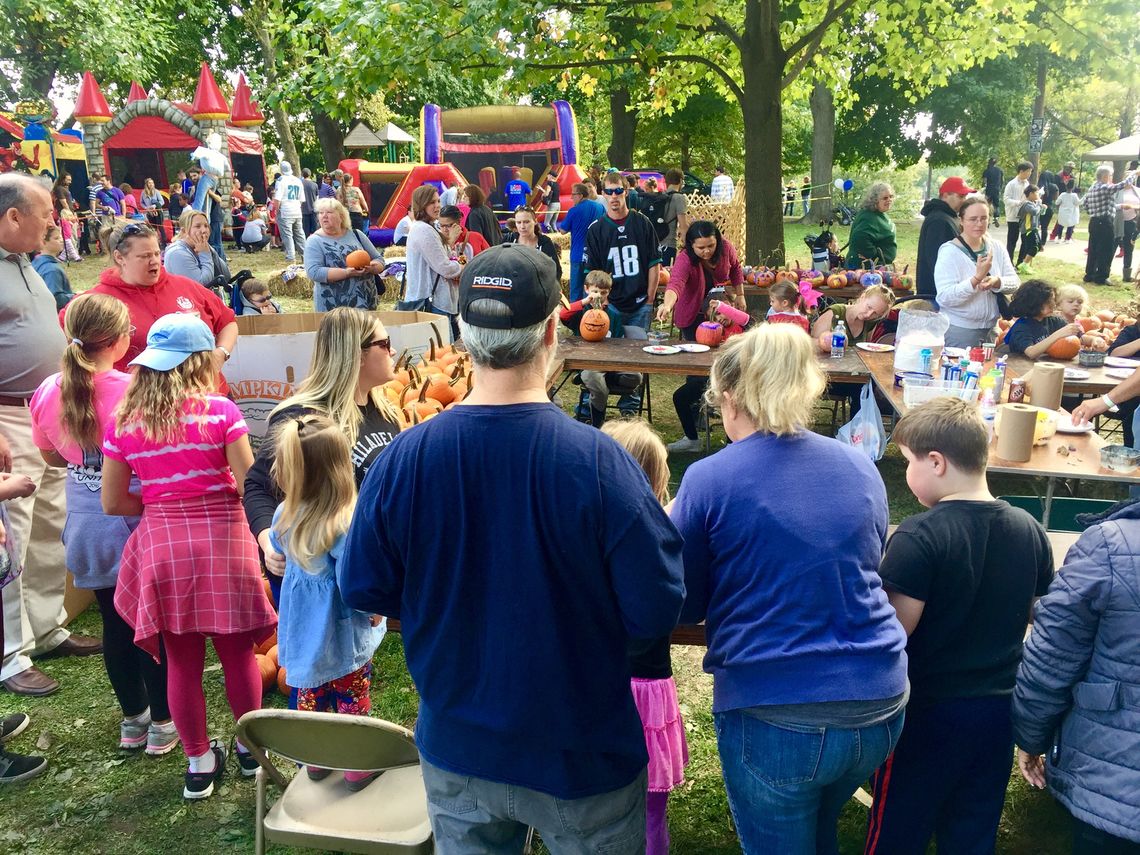 Overview
The Friends of Gorgas Park celebrate autumn with pumpkin painting and scarecrow making at their annual Harvest Festival. Bring the family for an action packed day of children's activities, games, live music, and great food with friends and neighbors!  

 
Getting To The Harvest Festival
Roxborough is very accessible both by automobile and by public transportation.
Dupont Shopper's Parking Lot – 514 Dupont Street
Free parking for Harvest Festival
Leverington Shopper's Parking Lot – 465 Leverington Avenue
Free parking for Harvest Festival
SEPTA has many direct bus routes to get to the Harvest Festival, bus line information and detours are listed below: 

SEPTA Route 9- North at Hermitage Street and Ridge Avenue
SEPTA Route 9- South at Ridge Avenue and Gates Street
SEPTA Route 27- North at Ridge Avenue and Green Lane
SEPTA Route 27- South at Ridge Avenue and Lyceum Avenue
SEPTA Route 32- South at Ridge Avenue and Lyceum Avenue
SEPTA Route 35- North at Roxborough Avenue and Ridge Avenue
SEPTA Route 35- South at Ridge Avenue and Gates Street