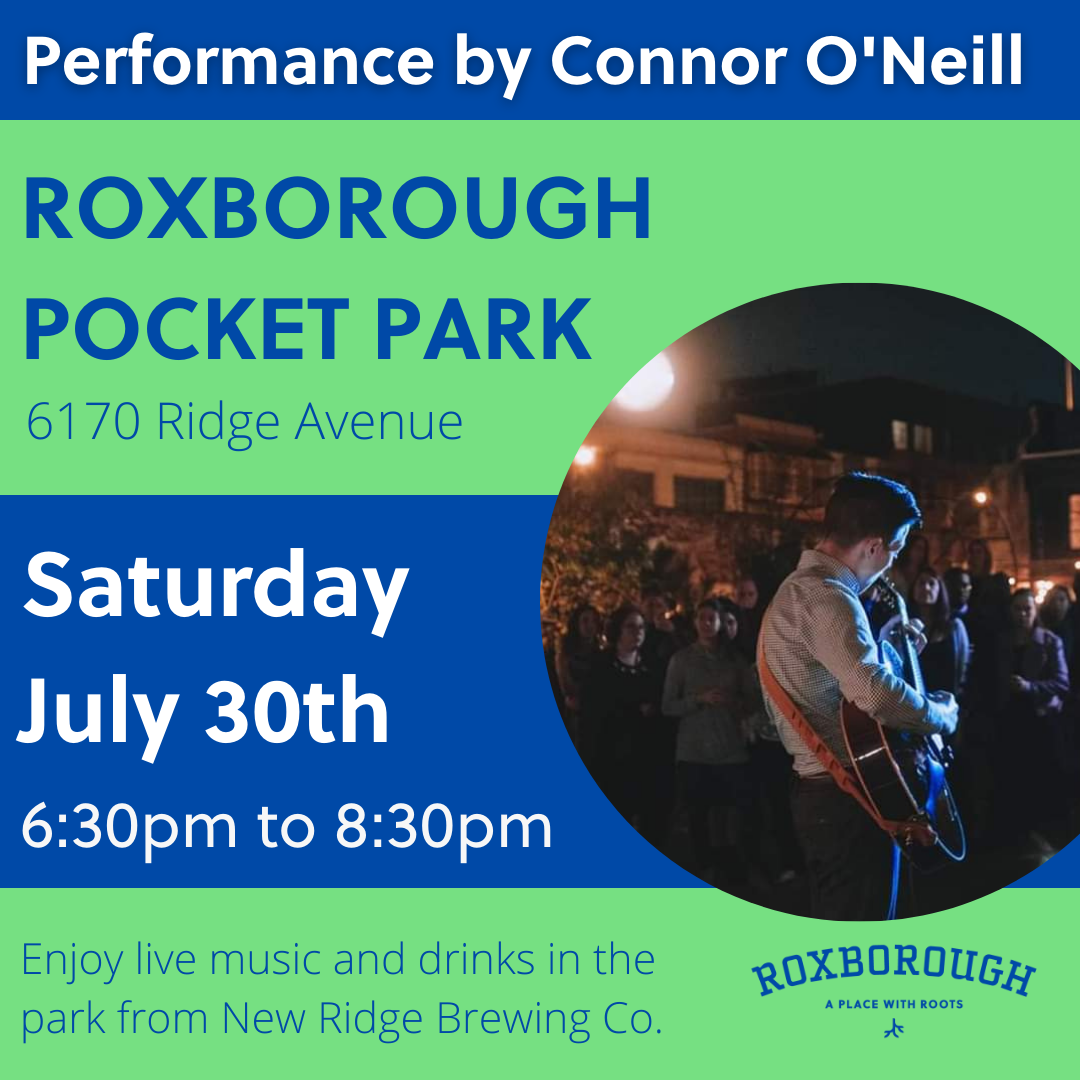 On Saturday, July 30th from 6:30pm to 8:30pm come out and hear great live music from Connor O'Neill at Roxborough Pocket Park! ⁠
⁠
Grab a beverage from New Ridge Brewing Co. to sip on while you enjoy the music in the park! ⁠
You can park directly at the Roxborough Pocket Park at 465 Leverington Avenue  or a block down at  514 Dupont Street. The evening parking rate is $8.