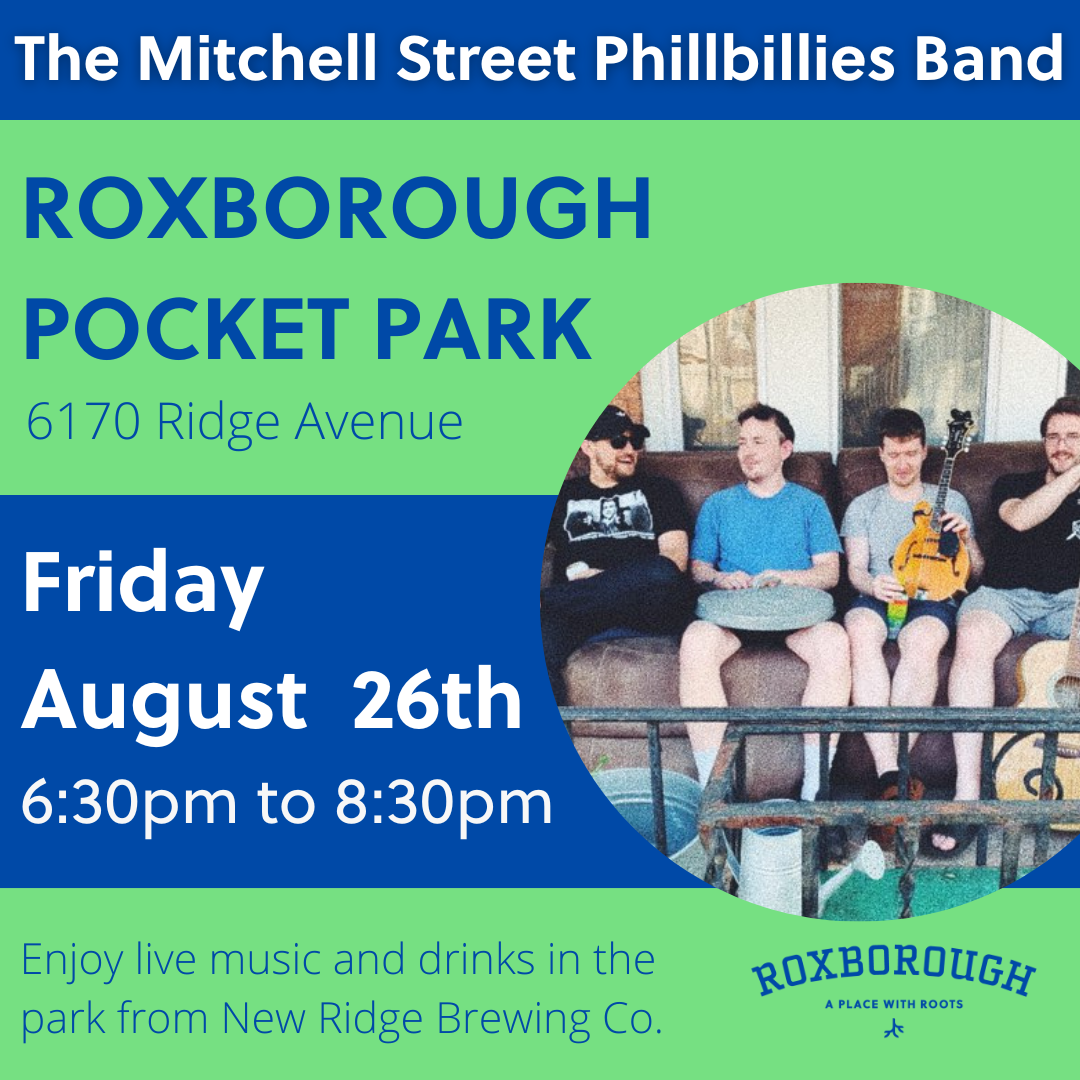 On Friday, August 26th from 6:30pm to 8:30pm come out and hear great live music from The Mitchell Street Phillbillies band at Roxborough Pocket Park! ⁠
⁠
Grab a beverage from New Ridge Brewing Co. to sip on while you enjoy the music in the park! ⁠
Thank you New Ridge Brewing Co. for your sponsorship. https://www.newridgebrew.com/
You can park directly at the Roxborough Pocket Park at 465 Leverington Avenue  or a block down at  514 Dupont Street. The evening parking rate is $8. 
Band Bio:
The Mitchell Street Phillbillies area local Roxborough band that blends rock, folk, and traditional music, among other genres, to produce an eclectic sound. Influenced by acclaimed artists such as Paul Simon, Bob Dylan, and Bruce Springsteen, the Phillbillies strive to honor great music in their cover performances. Comprised of Keegan Trainor on bass and guitar, Kevin McAnally on mandolin and guitar, Jonah Nichols also on bass and guitar, Mike Sharkansky on Drums, banjo, and accordian, and Haley Trainor on vocals, they are a versatile act of multi-instrumentalists that is sure to entertain.