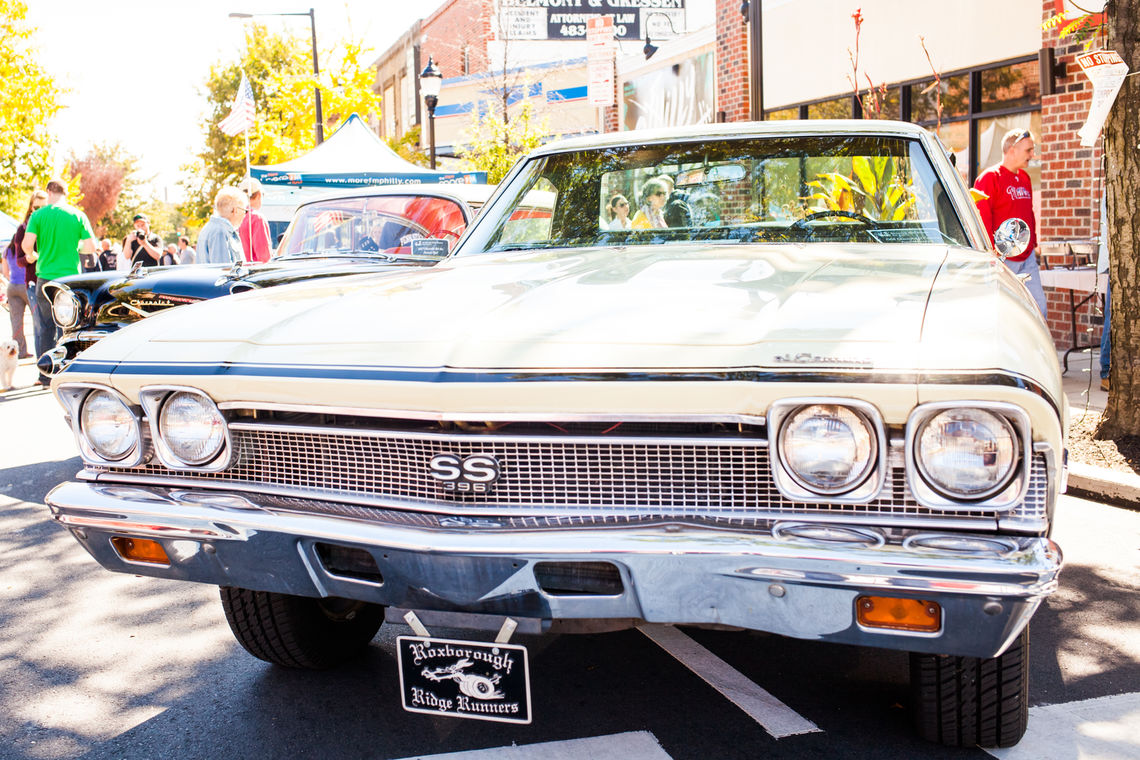 Overview 
Every Mother's Day weekend, there's one place in Philadelphia that's THE place to be: The Roxborough Rockin' the Ridge Car Show. This show has a history. It's been running for seventeen straight years, and there's no sign of stopping anytime soon.

Antiques, mod-tiques, street rods, classics, originals—here, you'll find it all.  Fun for the whole family, sponsored by Gorgas Park and the Ridge Runners, this show is something you won't want to miss.
Getting To Rockin' The Ridge Car Show
Roxborough is very accessible both by automobile and by public transportation.
Dupont Shopper's Parking Lot – 514 Dupont Street
Free parking for Rockin' the Ridge Car Show
Leverington Shopper's Parking Lot – 465 Leverington Avenue
Free parking for Rockin' the Ridge Car Show
SEPTA has many direct bus routes to get to Roxtoberfest, bus line information and detours are listed below: 

SEPTA Route 9- North at Roxborough Avenue and Ridge Avenue
SEPTA Route 9- South at Ridge Avenue and Gates Street
SEPTA Route 27- North at Ridge Avenue and Lyceum Avenue
SEPTA Route 27- South at Ridge Avenue and Lyceum Avenue
SEPTA Route 32- South at Ridge Avenue and Lyceum Avenue
SEPTA Route 35- North at Roxborough Avenue and Ridge Avenue
SEPTA Route 35- South at Ridge Avenue and Gates Street