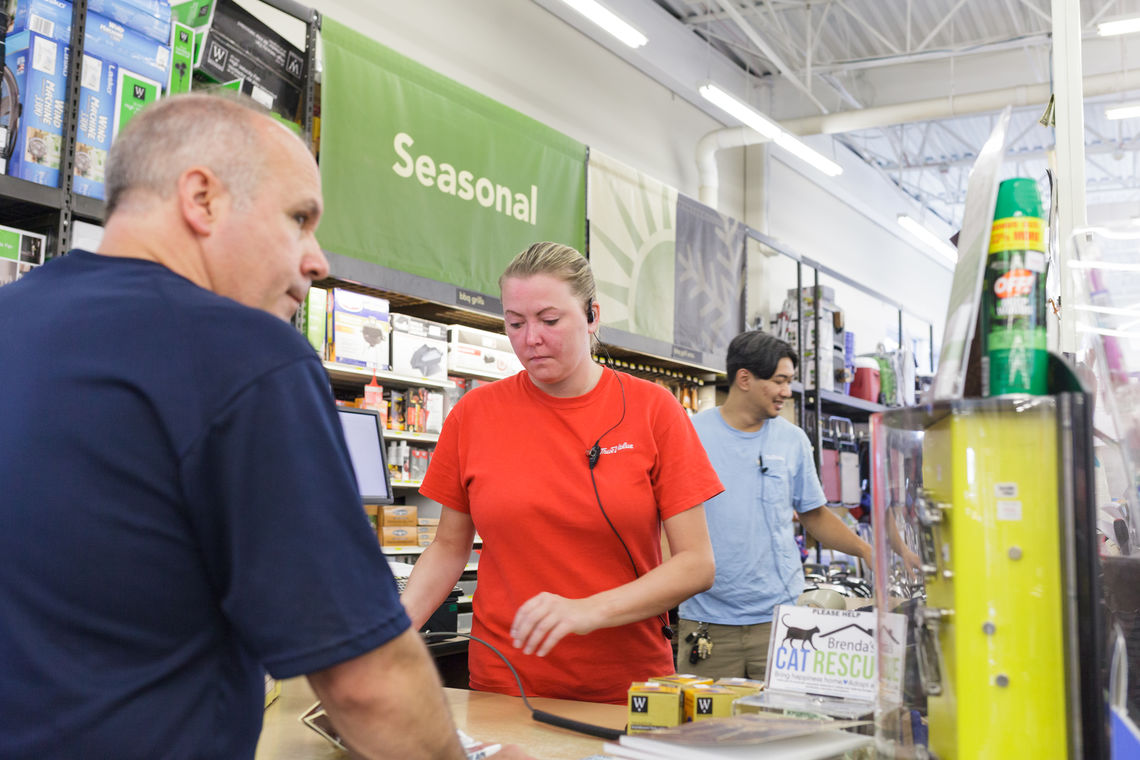 Our goal at the Roxborough Development Corporation (RDC) is to help support business and community throughout our neighborhood. We strive to be partners with local organizations—new and established ones alike. Whether you're already a part of the Roxborough business community, or you're considering making Roxborough your commercial home, we'd love to be a part of the conversation and help support you in whatever way possible.
Fast Facts
Roxborough represents the largest economy in Northwest Philadelphia with a $589,221,653 yearly demand for retail, food, and drink.

Over 25% of Roxborough's population is between the ages of 25 and 35 years old.

The Ridge Avenue Commercial Corridor has 217 retail spaces (as of 2012).
An estimated 15,000 vehicles travel through the Ridge Avenue Commercial Corridor every day.
There are about 573,000 square feet of leasable commercial area in the heart of Roxborough.

Roxborough is home to 81 retail establishments, 67 food and accommodation businesses, and 9 businesses focused on arts, entertainment, and recreation.
To increase public safety for everyone, the City of Philadelphia encourages businesses to install external security cameras. And through its ongoing Business Security Camera Program, the Commerce Department will even reimburse up to 50% of the cost of equipment and installation, with a maximum reimbursement of $3,000 per commercial property. For more information, see the Business Security Camera Program Application.
If you're considering making storefront improvements to a commercial building or business in Roxborough, learn more about the Storefront Improvement Program (SIP). This program can reimburse up to 50% of the cost of eligible improvements—up to a maximum of $10,000 for a single commercial property, or up to $15,000 for a multiple-address or corner business property. For more information, see the SIP Guidelines and Application.
As part of our ongoing work to support the Ridge Avenue business district, RDC has been working with the City to craft a special amendment to the City of Philadelphia Zoning Code as it applies to Ridge Avenue. The amendment, called the "Ridge Avenue Special District Controls," presents a new set of rules for commercial properties along The Ridge. These new rules update the existing regulations, make them easier to follow, and remove conflicts. Most importantly, the new rules provide more protection for the character of The Ridge that makes it so unique. For more information, see the Ridge Avenue Overlay Legislation or take a look at our user-friendly guide for Ridge Avenue Storefronts.
To help local businesses complete inspection and adhere to all Philadelphia Fire Code requirements, the Fire Department drafted the following. It's written in plain language to help every local property owner easily understand the rules and regulations. For more information, see the Fire Code Requirements.
Filling a use registration permit with the City of Philadelphia is necessary to authorize your business in a commercial building. The form is used when you are starting a new business, changing activity in an existing building, increasing the number of dwelling units or installing signage. To read more about filling for a use permit visit the City of Philadelphia's website or download the Zoning-Use Registration Application.