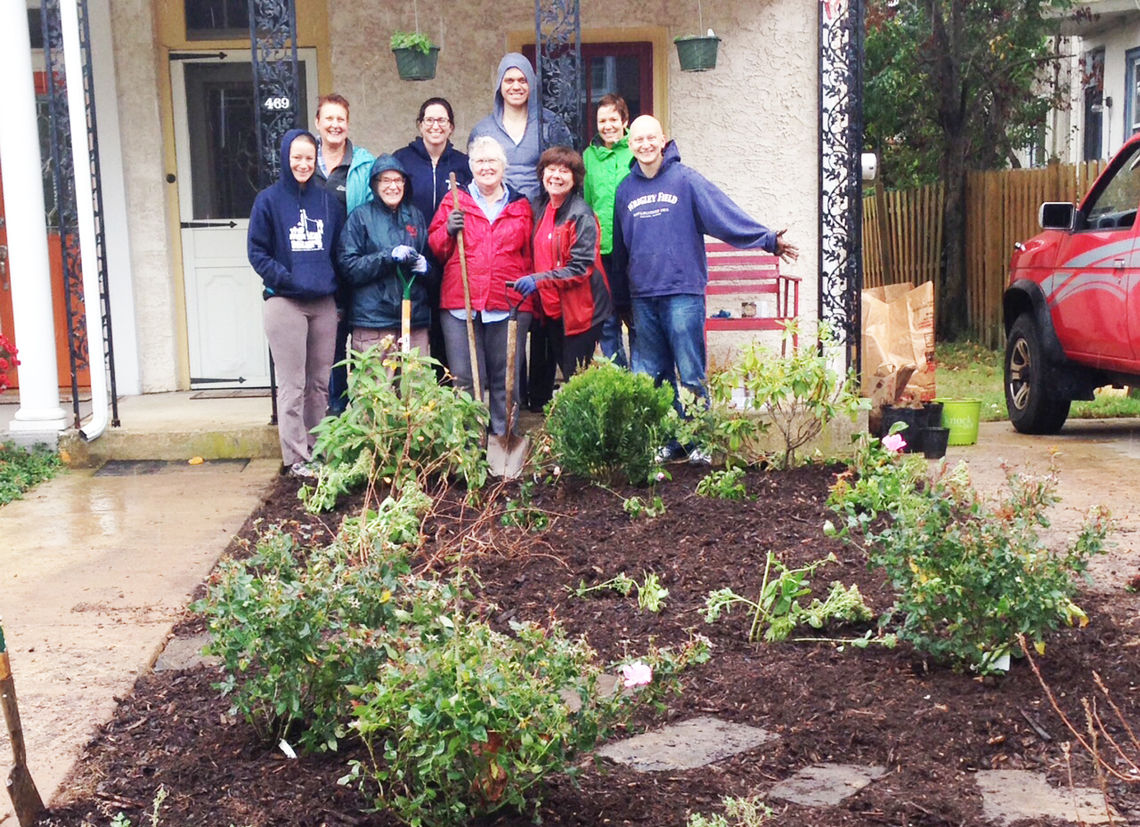 Roxborough Green
A Homegrown Volunteer Group
In 2016 a group of neighborhood gardeners—lifelong enthusiasts, professional landscape designers, and even some newbies—came together with one simple goal: to make Roxborough greener, cleaner, and more inviting. And with that Roxborough Green was born.
• "Guerrilla" Plantings: Need help with your front yard? In just a few hours, Roxborough Green will help you transform it into a beautiful garden. We'll even help you buy native plants at wholesale prices.
• Garden Tips: Don't know where to start? Get design plans and pointers on how to keep your garden looking its best throughout the year.
• Plant Swaps: Not sure why your plants aren't thriving? We'll share plants from our own gardens and offer suggestions on where and how to plant them.
More than Just Landscaping
Join Roxborough Green and:
• Get to know your neighbors
• Help beautify our community
• Share garden resources and tips
• Improve the environment and prevent stormwater runoff
Recent studies have shown that greener communities have higher property values. A neighborhood block or community that is green increases the value of the whole community by about 22%.
If you would like to join our group or request a guerrilla planting for your front yard, e-mail us at RoxboroughGreen@gmail.com. Our volunteers would love to help you improve your green space.
Free Street Trees through TreePhilly
Property owners can request free street trees from TreePhilly, a program of Philadelphia Parks & Recreation. Learn more >>
Free Trees through Tree Tenders
Another way to get trees for your block is through Pennsylvania Horticultural Society's Tree Tenders Program. Roxborough is managed by the Roxborough Manayunk Wissahickon Tree Tenders. Contact Maggie Effinger at 215-487-0149 or me958@hotmail.com to learn more.
Free Compost at the Fairmount Park Organic Recycling Center
Philadelphia residents may obtain compost, mulch, wood chips, and herbivore manure. There is no charge for small amounts (up to a 30-gallon can). Learn more >>
Free Rain Barrel through Rain Check
The Philadelphia Water Department provides residents with free rain barrels and helps pay for landscape improvements for your home. Learn more >>