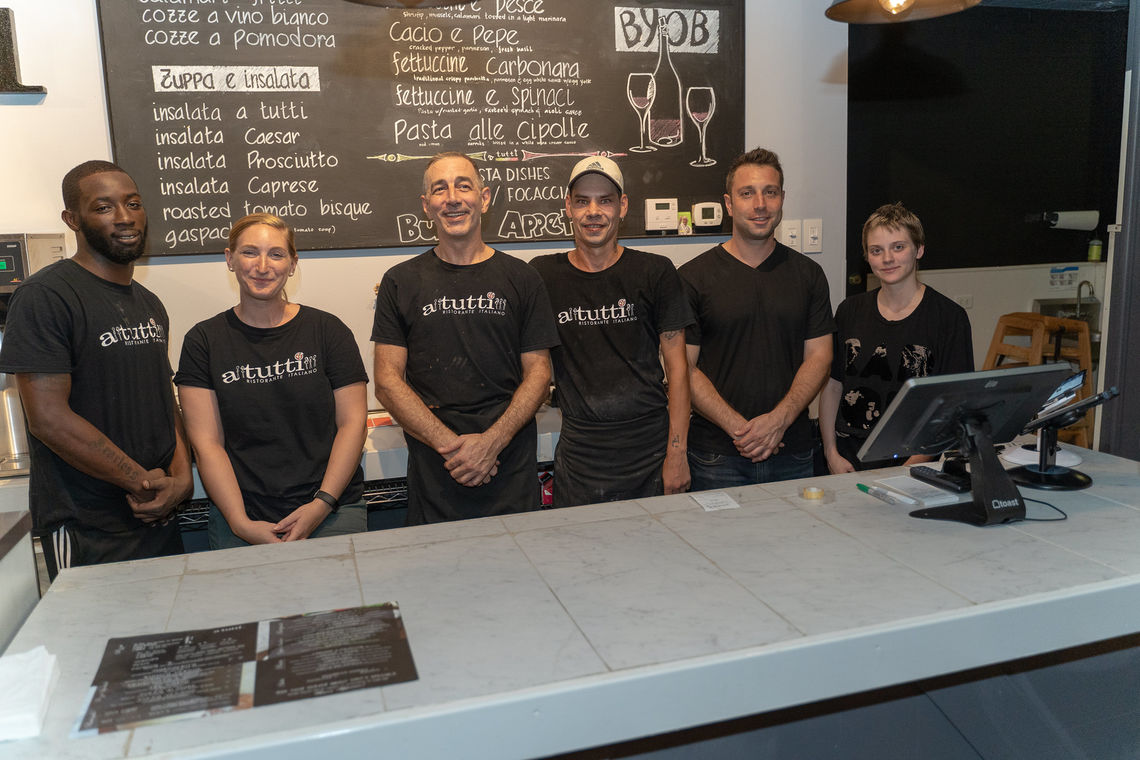 To hear Paul Marrone's story is to make you hungry even before ordering off the menu at his new Italian restaurant, A Tutti, located at 5154 Ridge Avenue.
Paul Marrone, 51, grew up learning how to cook in the kitchen of his grandfather's restaurant, Marrone's Cafe in Ardmore, founded in 1946 after the elder Marrone returned home from a stint in the U.S. Army following World War II.
"I learned how to make pizza dough on a stool when I was seven, eight, nine years old,'' recalled Marrone. "I literally grew up there. My grandfather, he was pretty much my best friend before he passed away. He taught me a lot of lessons."
"Lessons like number one you go to the bank every day, number two never tell anybody how much money you have and number three you never mess around with the employees." All are old school rules that complemented Peter Marrone's traditional Italian fare.
Then there was the influence of Paul's mother's cooking. "My mother is one of the best cooks I've ever met in my life,'' he gushes. "She's a brilliant cook." Now Marrone has combined his grandpop's life lessons, his mother's meatball and pasta recipes -- and the Neapolitan flavors he favored during his own travel to Italy – to create a casual, affordable eatery serving thin-crust pizza, homemade pasta and pizzelle.
"It's all done by hand and it is labor intensive, simple homemade fresh Italian fare''
"It's all done by hand and it is labor intensive,'' Marrone said. The goal is to serve up "simple homemade fresh Italian fare'' that brings him back to his trip to Italy.
Opening its doors in July, A Tutti – which means ''for all'' or ''everyone" – has already garnered impressive reviews on Yelp and Facebook. One Yelper complimented the pizza's "crispy yet airy dough,'' while another raved the tomato bisque was "amazing.'' "So far so great,'' Marrone said. "Everyone's been phenomenal'' as have the neighbors. "Even when I was just cleaning the place out, people would walk in and welcome me to the neighborhood.''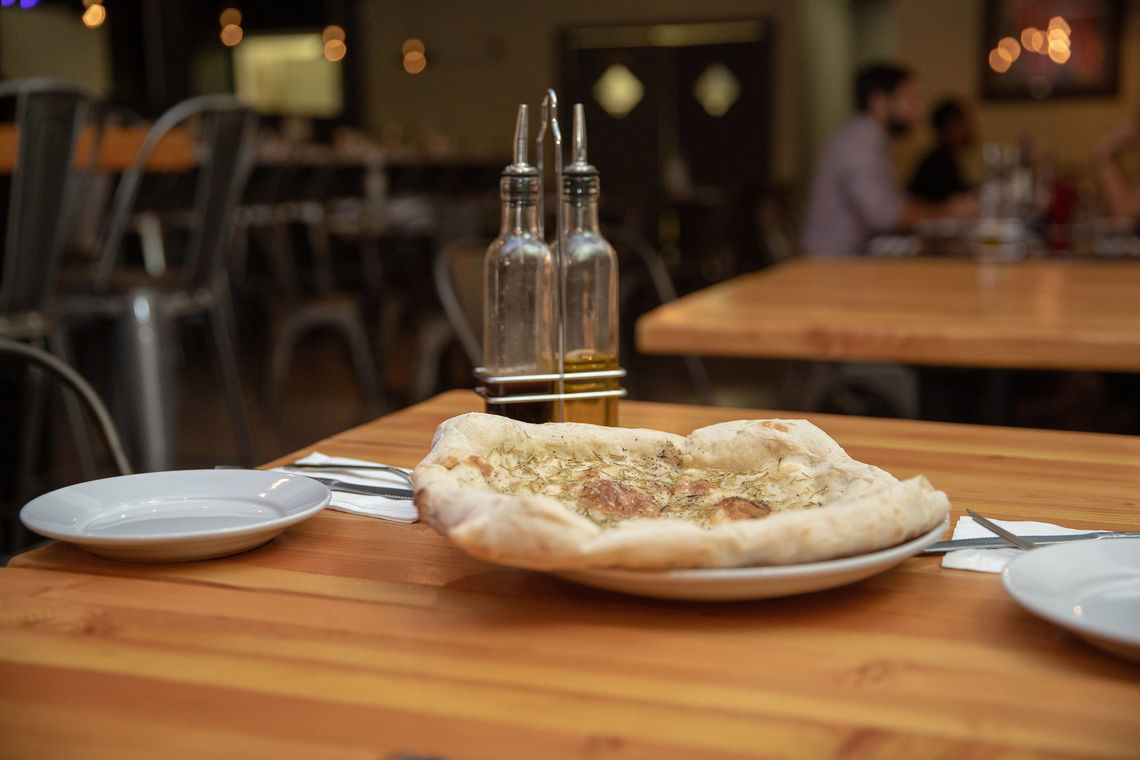 Running a restaurant is old hat for Marrone, who through his mid to late 20s, worked in the kitchen of his grandfather's restaurant. He attended the Philadelphia College of the Arts for a year studying painting and art history in the late 80s, then began bartending at places like The Trocadero. He briefly managed Lickety Split on South Street. Later, he ran the club Cadillac Jacks in Ocean City, Maryland for a year until the owner died and his wife opted to turn the spot into an arcade.
One job always led to another one for Marrone, and eventually, he was offered the chance to manage nightclubs in Los Angeles and Las Vegas. "I've been very fortunate,'' he said. "I've never had to look for work, and I've been an entrepreneur all my life." In Vegas, he worked as a beverage manager at the Flamingo Hotel before launching his own jazz club with a friend. ''Just Jazz'' on Sahara Avenue operated for about a year before the duo got an offer to sell the business.
"We took the money and ran,'' Marrone said.
He then launched the ''Discreet Gentlemen's Club'' which proved harder to pull off due to a licensing imbroglio; a county-wide licensing moratorium forced him to shut his doors after two years. But you can still read good reviews of the club online which netted a 4.5 rating on Yelp.
From there, Marrone headed South to help his brother and sister-in-law launch Kindred Barn in Arkansas's River Valley, which has become a popular wedding venue. Now Marrone's come full circle, returning to his familial roots.
"My goal was to get back to Philadelphia and here I am,'' he said, adding that "Roxborough has been fantastic.'' He's signed a five-year lease on the restaurant which seats 82. He's renting an apartment nearby and relishes greeting the smells of fresh tomato and basil when he arrives in the morning. He says he's also has assembled a "great little crew'' of eight employees.
"It's looking great so far, so I don't want to curse it. I'm happy with it so far,'' Marrone he said. "It's stressful but it's fun. It's a healthy stress I'd like to think." "My focus is now to get this one off the ground and running smoothing and maintaining this five-star [Yelp] reputation.''
"I'm working all the time, but I just love it."
A Tutti is open Noon to 10:00 p.m. Monday-Wednesday; Noon to midnight Thursday to Sunday. You can reach them via telephone at (267) 335-5478 or visit them at www.atuttipizza.com.