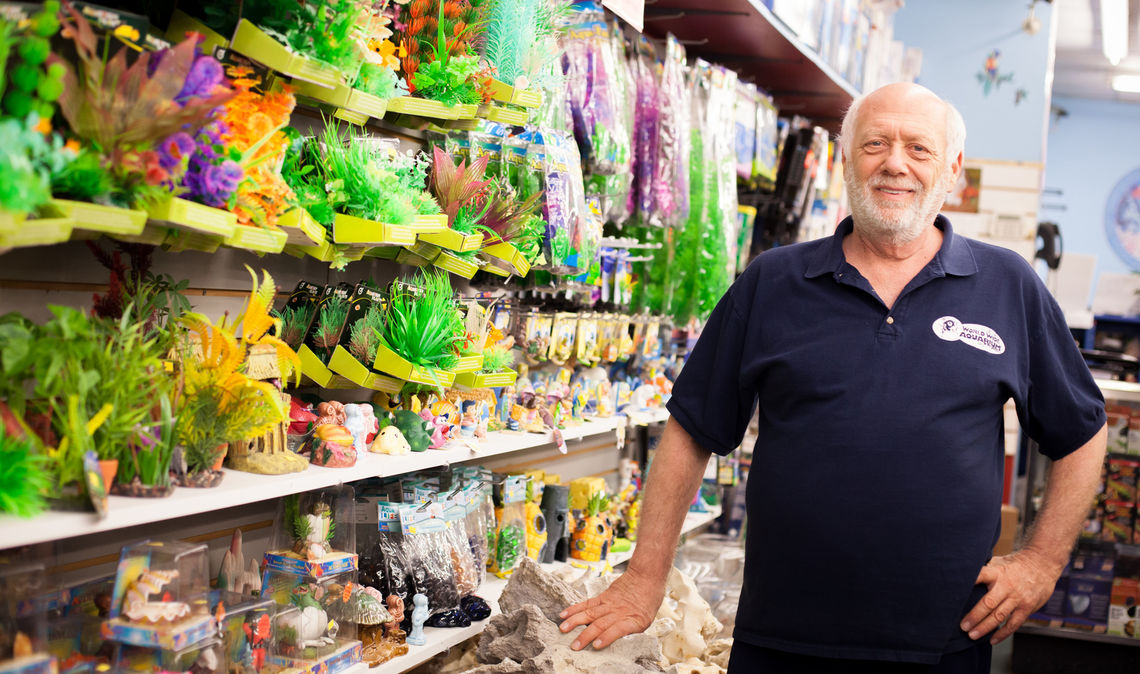 A behind the scenes at Worldwide Aquarium & Pets reveals the treasures to be found at local independent pet stores.
For over 25 years Worldwide Aquarium Pets has been servicing the needs of our four legged friends in the Roxborough neighborhood and surrounding communities. As one of the few independently owned and operated pet stores in Philadelphia, Worldwide is a hidden gem worthy of being rediscovered in our small town.

As I sat down with Jeff Rudner, owner of Worldwide, it was hard to ignore the large Finding Nemo poster and headshot of his Maine Coon Cat Max adorned on his office wall. While Jeff's career didn't start in the pet store business, his passion for animals is apparent in his approach to serving the pet owners of our community.

"Prior to Worldwide I was in the food business, so I said you know, now we're in the pet food business, people can go anywhere, but it's about being nice to people and customer service" said Rudner. "Spending that extra minute with them and you know kibitzing with them".

It was clear from our visit that the words local, authentic and fun apply to Rudner's operation. I toured through the shop which includes the city's largest selection of reptiles and a never-ending series of freshwater fish tanks. Jeff prides himself with the care delivered to his aquatic friends and the positive reviews he's earned over the years.

"We offer a wide range of high-quality pet foods, small animals, fish, reptiles, kittens as well as tortoises." said Rudner as he processed a delivery receipt for an incoming fish order. "We specialize in tortoises, because they are cool".
            "We specialize in tortoises, because they are cool"
At the time of my visit, Worldwide's collection of tortoises included Leopard, Red Foot, Sulcata and Greek. He keeps his stock of fish up to date with three fish deliveries a week.  Outside of the shop and in tradition with keeping it local Worldwide is proud to support area rescues organizations and works closely with fellow animal advocates at the Schuylkill Center For Environmental Education.

Rudner's also stands by a commitment to offer only quality products and a competitive price match guarantee. Worldwide Aquarium Pets was founded in 1989 and is located at 7043 Ridge Avenue. For more information contact them at 215-482-8700 or visit them at Worldwide Aquarium Pets website.