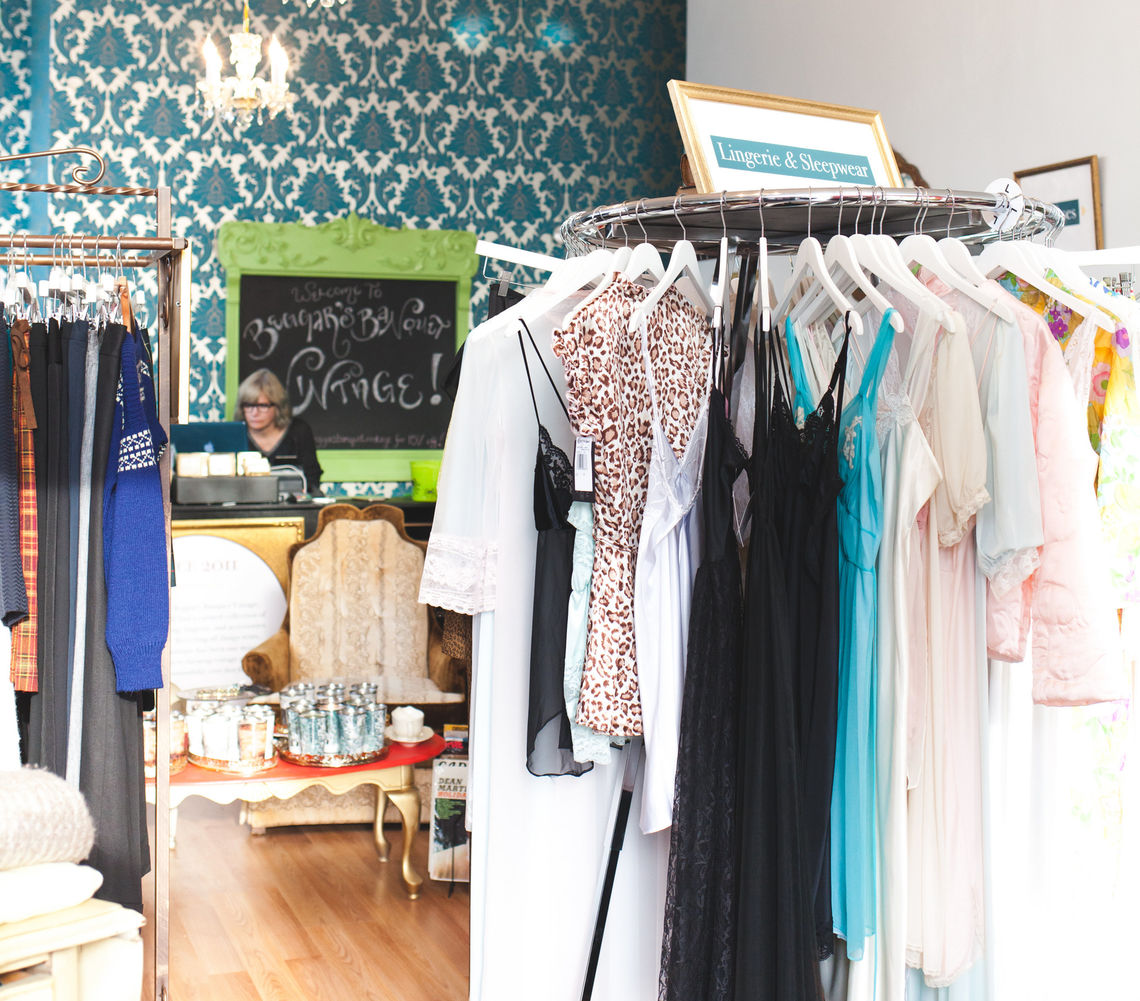 On Saturday, June 10, 2017 Beggar's Banquet Vintage celebrated its one year anniversary as a brick and mortar store in historic Roxborough. After operating an online boutique for five years, owner Mandy Rogers-Kravetz decided it was time to give her boutique a physical location. 
Mandy's passion for sourcing and upcycling vintage merchandise started with the purchasing of a tweed women's suit by famous French designer, Jean Patou at an estate sale for around fifty dollars.  After giving the high-end vintage suit some TLC, Mandy was able to sell the suit for nearly six-hundred dollars.  From that moment on Mandy continued to reclaim and restore one-of-a-kind vintage pieces. Today, Beggar's Banquet Vintage specializes in the upcycling of all things retro, vintage, and antique. 
Beggar's Banquet Vintage is not a consignment shop or thrift store but instead a curated collection of all things vintage.  Mandy spends countless hours sourcing and restoring her vintage merchandise and said that Beggar's Banquet Vintage is a "Labor of love".  As I toured her Ridge Avenue boutique I fell in love with the vintage décor and noticed from fabric to stitching the clothing possessed a quality that is very hard to come by. 
"Beggar's Banquet Vintage is a labor of love"
As a local resident, Mandy is happy to have her first brick and mortar store located in Roxborough.  Her future plans involve hiring more local employees and continuing her quest for finding one-of-a-kind vintage items.  Beggar's Banquet Vintage is located at 6011 Ridge Avenue and is opened  Monday - Thursday 11AM - 8PM, Friday – 11 - 7PM, Saturday - Noon - 5PM. To browse the collection after hours visit their online store at www.beggarsbanquetvintage.com.