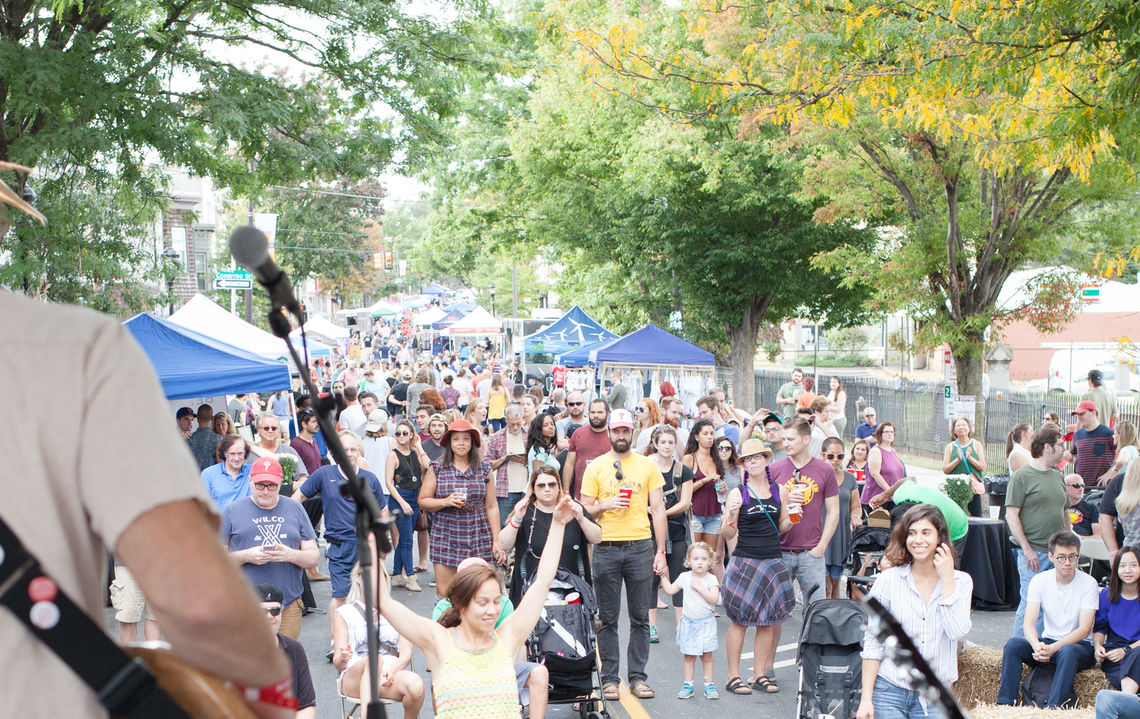 Fall Street Festival Features Live Music, Fabulous Food & Drink, German Folk Dancers, Competitions and Children's Activities
Fall fun is brewing at the sixth annual "Roxtoberfest", the Roxborough neighborhood's uniquely Philly spin on the world-renowned German Oktoberfest celebration.  The popular, family-friendly event, presented this year by Roxborough Memorial Hospital, will take place on Saturday, October 6th from 12 noon until 6 p.m. Food trucks, live music, German folk dancing, competitions and children's activities are just some of the fun things to see, eat and do at Roxtoberfest. This fall street festival takes place along Ridge Avenue between Lyceum Avenue and Leverington Avenue in Roxborough.
"Roxtoberfest has become one of our region's most eagerly anticipated fall celebrations,"
"Roxtoberfest has become one of our region's most eagerly anticipated fall celebrations," says Roxborough Development Corporation Executive Director James Harry Calamia.  "We're quite proud of the fun and exciting elements added to this year's event to help get Philadelphia into the autumn spirit," he said.  "The live music schedule, in particular, is really strong and features Polkadelphia, Brian Fitzy Band, accordionist Ralph Salerno and Selma Schlee as well as performances by the G.T.V. Almrausch Schuhplattler Alpine Folk Dancers.
No Roxtoberfest celebration would be complete without beer and this year comes a special partnership with Yards Brewing Company. Yards, a Philadelphia brewing pioneer who traces its roots back to the Roxborough neighborhood, will be out on the Ridge serving up their famed ales for event goers. The event will also feature Ketel One Botanicals and Tanqueray London Dry cocktails along the event route, as well as Crown Deluxe + Flavors on draft served exclusively at Ridge Avenue's recently launched Roxborough Pocket Park. The food options, including the American Culinary Federation's German Food Tent and some of the city's best food trucks, will offer something for every taste.
To keep the kids happy, Roxtoberfest children's activities will include a pie eating contest, face painting, balloon animals, moon bounces, an obstacle course, and inflatable slide.  Adults can also join in on the fun at the life-size game area including beer garden favorites Jenga, Connect Four, Beer Pong and Cornhole.
Organizers of the 2018 Roxtoberfest are extremely grateful for the generous support of its event sponsors, including Roxborough Memorial Hospital, More FM 101.1, Yards Brewing Company, Tanqueray London Dry, Ketel One Botanicals and Crown Deluxe + Flavors.