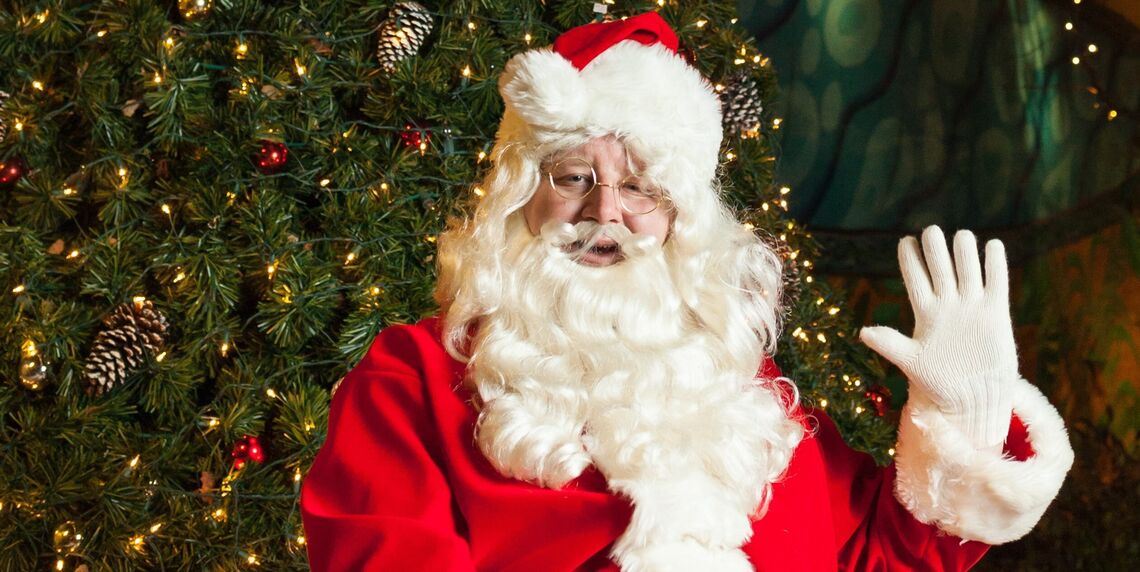 With the safety of our community a top priority, the Roxborough Development Corporation invites you to get in the holiday spirit by enjoying the lights, greens, and special places along Ridge Avenue.
Order your favorite takeout, pick up a special gift, and take a stroll through our wonderful Roxborough Pocket Park, which will be lit up for the season on Friday, November 27th. Our 14-foot-high holiday tree, trio of carolers in lights, and colorful murals all offer unique, only-in-Roxborough spots for a holiday selfie or family photo.
The Roxborough Development Corporation will also be celebrating Ridge Avenue's small businesses in a Happy Holidays from Roxborough video series, beginning next week, which will feature one small business every week leading up to Christmas. Stay tuned to get to know the faces behind some of your favorite neighborhood businesses and get some gift ideas too… all while safely supporting your community. To get a head start on your holiday shopping list, check out the list below of just some of our beloved Ridge Avenue businesses.
5548 Ridge Avenue 
Looking for a new bike the holidays? Or have a bike you love but needs repair? Barr's Bikes brings Roxborough a high-quality bike shop that offers a superior shopping experience.
6147 Ridge Avenue
Whether it is part of your holiday spread, a gift, or just a personal treat, Café Roma Bakery is your go-to for baked goods. From cannolis to cakes to cookies and donuts, you won't leave Café Roma Bakery empty-handed.
5555 Ridge Avenue
Stanley's Hardware is a neighborhood favorite all year long, but especially during the holiday season. From your holiday décor needs to the tools and supplies you need for that new project you finally have time for, Stanley's has it all.
6186 Ridge Avenue
Looking for a gift for someone who loves fitness or wants to get into better shape for the new year? Philly Gainz offers all the nutritional products to help you feel your best. Customers can find protein, vitamins, pre-workout, snacks and even Philly Gainz apparel to treat themselves to or wrap up as gifts this season.
6145 Ridge Avenue
Salon Glam specializes in hair coloring, and haircuts that customize with today's trends, and also offers products for purchase. Look good, feel better this holiday season by treating yourself or a loved one to a visit to Salon Glam!
6109 Ridge Avenue
The Basement Board Game Café is a BYOB Café with a collection of over 500 boardgames. In addition, the café offers a coffee and light fare menu to help keep you energized while you play. Boardgames are available for sale every Saturday from 12-3 PM, and gift cards are available for purchase which make a great gift for a fun  day in the future.
The Naked Peach Waxing Boutique
6226 Ridge Avenue 
The Naked Peach is more than just a waxing boutique. Also offering facial treatments, HD eyelashes, airbrush makeup and skin care, apparel and makeup products for purchase, there are great self-care and cosmetic gift ideas in this boutique.
6502 Ridge Avenue
At Anila's Dressmaker, you can find  tailor-made dresses, skirts, tops and jackets for any occasion. Anila's also specializes in cloth facemasks that are fashionable, washable and breathable.
Roxborough Development Corporation
6120 Ridge Avenue 
Show your neighborhood pride with a Roxborough PA t-shirt, hoodie or coffee mug from the Roxborough Development Corporation! Shirts, hoodies and mugs are available in a variety of colors and will be sure to make a unique, homey gift this holiday.