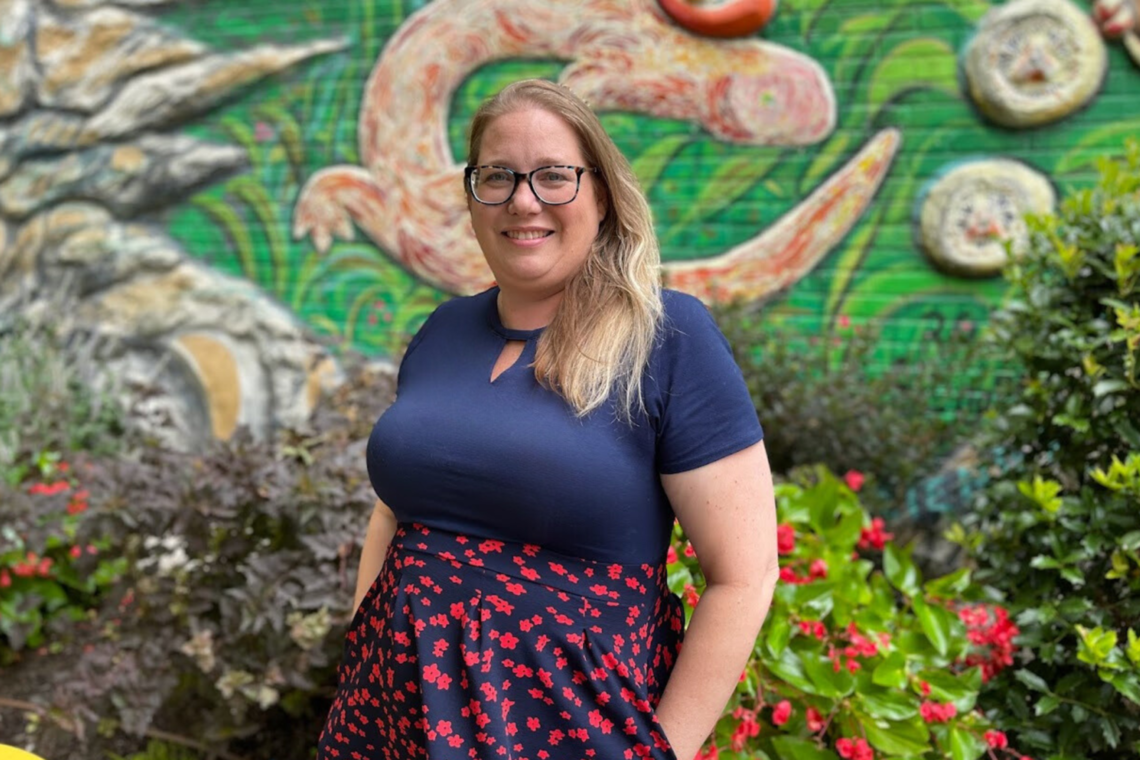 Jacqueline "Jax" Cusack, the new Executive Director of the Roxborough Business Improvement District (BID), brings impressive credentials and talent to our community.
"I'm excited to get to know the businesses and residents of Ridge Avenue's commercial corridor. I want to be the linchpin that brings good development to Roxborough," she said.
Following Jax's Bachelor of Arts from Temple University, Master of Business Administration in Organizational Management from Eastern University, and Master of Science Degree in Sustainable Design from Philadelphia University (now Jefferson University), she began her career in business management.
Jax started as Program Manager for the Energy Coordinating Agency, spearheading community outreach. She went on to serve as Operations Manager for South Kensington Community Partners, at the start of the development boom there. Next, Jax ran the marketing and sales for a Kensington micro-brewery which led to her spending 8 years in the beer and spirits industry.
But the one position that people can't stop asking her about is Jax's tenure as General Manager of Candytopia – a traveling immersive experience featuring interactive art installations made out of sugary sweets. "Everything was made out of candy, from flying unicorn pigs to marshmallow tsunamis," said Jax whose favorite sweet is a Watermelon Airhead, a type of Turkish taffy.  "I oversaw the Philadelphia and New York City site, managing day-to-day operations."
While this Willy Wonka wonderland sounds like a hoot, it involved a Ph.D. in multitasking. Jax was responsible for hiring and managing staff, creating partnerships, overseeing construction sites, and ensuring compliance with safety and health regulations. Plus, making sure that attendees had a delicious time.
Each of Jax's prior positions advanced her skills in operations management, project management, social media marketing, event management, logistics, and program development. These strengths will come into play as Executive Director of the Roxborough Development Corporation.
"I think the biggest challenge is also the biggest opportunity," she said. "Business Improvement Districts (BIDs) have the ability to reshape the vision of the business corridor by creating dialogue and fostering community among businesses, government, community partners, and residents. I look forward to continuing and expanding these relationships."
Jax, who grew up in Delaware County and now lives in Olde Richmond, is no stranger to Roxborough. "I'm a member of LA Fitness in the Andorra Shopping Center and White Yak is one of my favorite restaurants. I also have family in East Falls, attended Philadelphia University and many Roxborough's festivals, so I know the area well," said Jax who is quick to point out that New Ridge Brewery was recently named the best brewery in Philly by Yelp.
After work, Jax can be found playing with her rescue pit mix dognamed Paris, hanging with friends, and diving into ocean waves at the Jersey shore.
"Roxborough is a very tight community that is growing with development," she said. "I am eager to go back to my roots, my interest in neighborhood planning and engagement. From my first conversation with the RDC, it felt like this is a really good fit."
We agree!