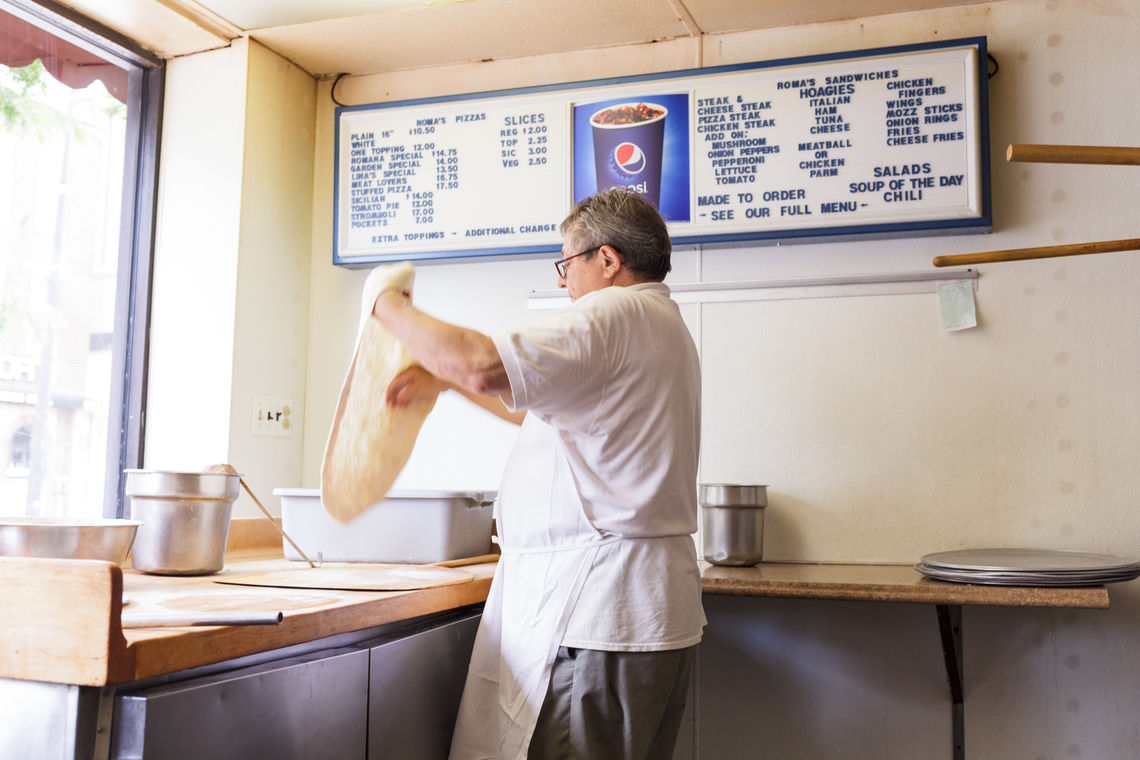 One of Night Market Philadelphia's main goals is to support the immigrant business owners who make our city's mobile food scene so delicious. This is part three in a series spotlighting local food entrepreneurs from all four corners of our 2017 Night Market map!

Lina and Vincenzo Algieri hail from Calabria, Italy, also known as the "toe" of the Italian peninsula. Lina's grandparents actually came to the U.S. and settled in Manayunk back in the early 1900s, but returned to Italy not long after due to the Great Depression. Decades later, Lina and Vincenzo decided to give America another go. Along with a few of their relatives, the pair moved to Roxborough.

Roma's Pizza, originally owned by Vincenzo's brother, opened on St. Patrick's Day in 1971. It wasn't until 1976 that Lina and Vincenzo bought the establishment. 40-plus years later, and they're still running the place! Roma Pizza has remained a landmark in an ever-changing neighborhood, and these days, you can find regulars and newcomers alike enjoying a little slice of heaven while chatting away with the owners. 

Their must-try dish? The "Lina Special," a white pizza with tomato, ricotta cheese and spinach or broccoli. 

Don't forget to seek out Roma's Pizza (6129 Ridge Ave.) during Night Market Roxborough on August 10!