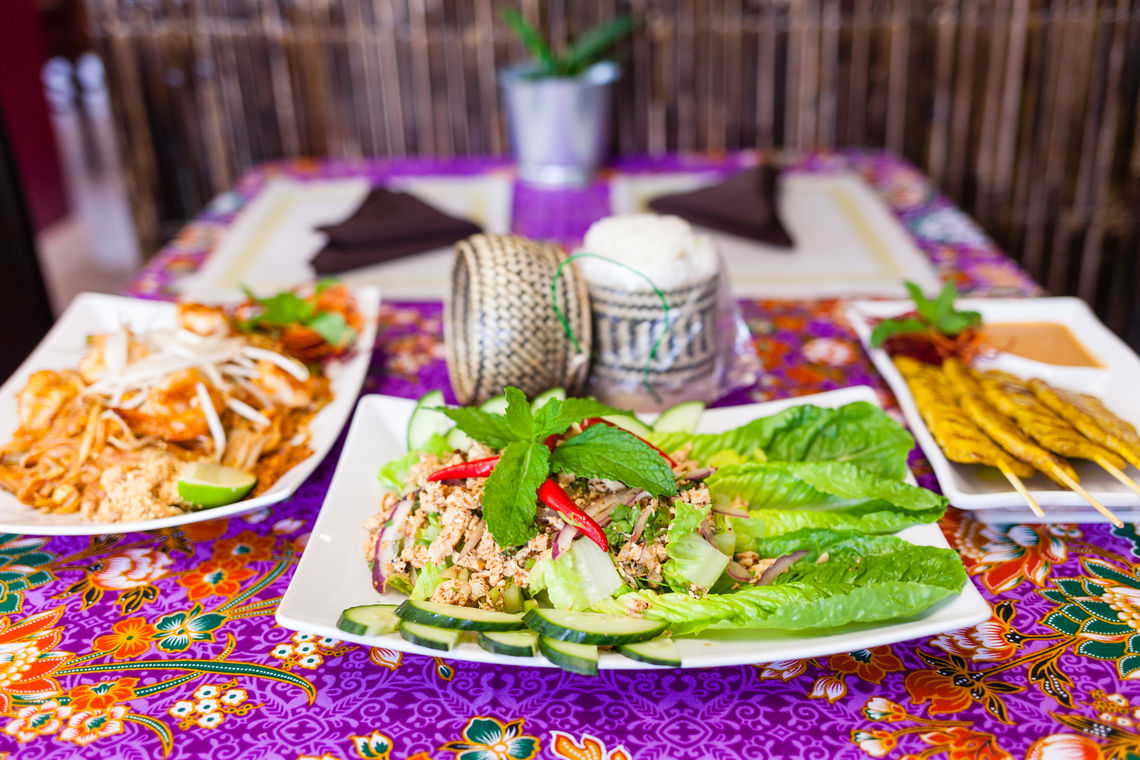 Like you, the Roxborough Development Corporation is truly thankful for our friends and families in this challenging time. We are proud to be part of a community that comes together to support one another in times of need.
Many businesses in Roxborough are continuing to provide essentials like food, healthcare, and supplies. Local restaurants are offering meals for pick-up and take-out while taking extra measures to ensure the safety of our community. We've created this list of local businesses ready to help you. Be confident in the fact that the essentials are a short walk or drive away. As you do business on Ridge Avenue, please practice social distancing to keep our community and corridor safe.  
Our list is changing and evolving, and many businesses are operating with special hours, products, and delivery options. Please contact businesses or do some research online for the latest information. 
Essential businesses 
7-Eleven
ACME
AutoZone
Award Dry Cleaners
Bank of America ATM
Bryn Mawr Trust
Citizen's Bank
CVS
Dr. Ralph's Automotive Services Center
Einstein Physicians (tele-visits only)
Family Dollar
Fountain Street Auto Service
General Practice Associates,
Dr. Larry P. Doroshow DO
Holiday Drive-In Cleaners
Hopkins Pharmacy
Koller Funeral Home
LabCorp
Lomanno's Auto Repair
Main Line Health | Lankenau Heart Group
Midas
Morrisson Pharmacy
Murphy Roofing
Nick's Auto Service
Pennsylvania Optometrics (emergencies only/call ahead)
PetValu
Philly Gainz
Primary Care of Roxborough,
Dr. Andrea Pedano (call first/no walk-ins)
Regen America 
Roxborough Animal Hospital
Roxborough Auto Service
Roxborough Memorial Hospital
Secret Garden
Sherwin Williams
ShopRite
Stanley's Hardware
Sunoco
T & F Farmers' Pride
Target
TD Bank
UPS
Vince's Gulf
Vybe
Wawa
Wells Fargo
Worldwide Aquarium and Pet Shop

Restaurants offering take-out and delivery
C&C Creamery
R&R Produce
Roma's Pizza
Did we miss a spot? Tell us about an essential Roxborough business that's open or a restaurant offering pick-up and delivery. Share a business name and link with us and we'll add it to our list.
The business community of Ridge Avenue is thankful for your support. Once this unprecedented challenge is over, we look forward to reopening all of our doors to you once again!