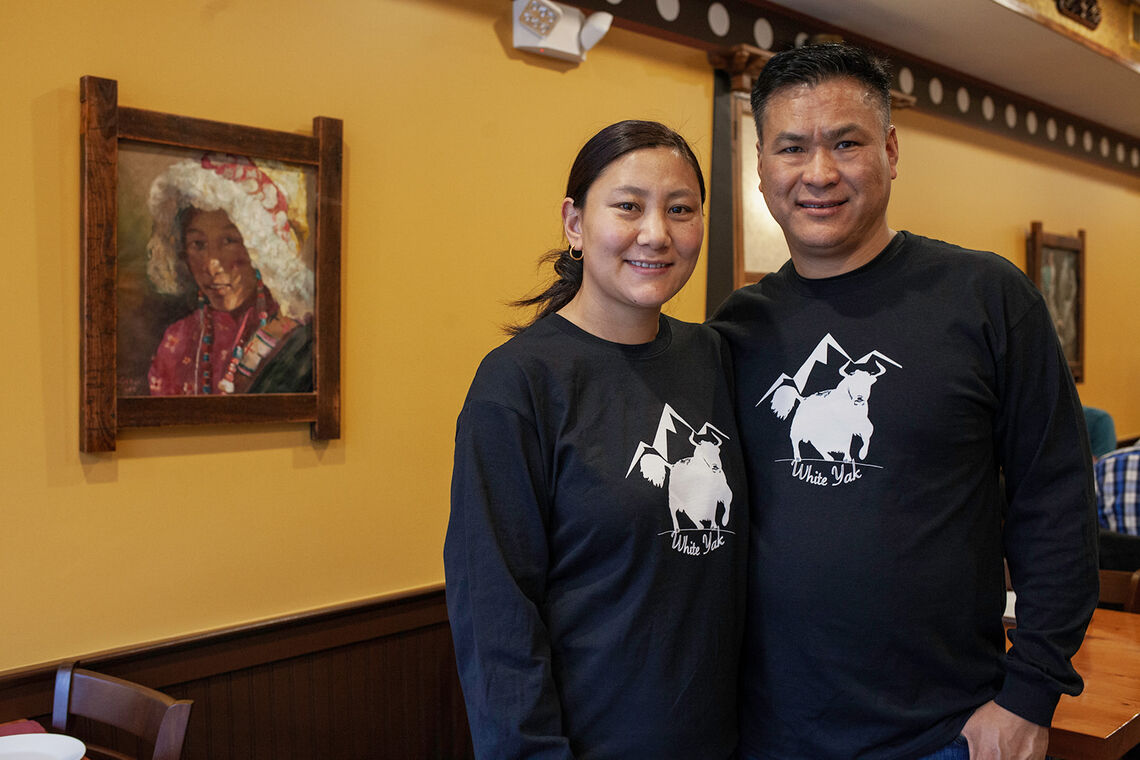 Just before the coronavirus, White Yak and Ichiban had begun heating up the Ridge Avenue restaurant scene with Tibetan and made-to-order Asian menus. After a brief hiatus, they are back offering new eating options to complement our longstanding favorites.
White Yak, the first Tibetan restaurant in the Philadelphia area, opened quietly at 6118 Ridge Avenue in Roxborough in July 2019.
"We started slow. We had a soft opening. We didn't advertise. Neighbors, friends and family members came in," said Tsering Parshingtsang, who owns White Yak with his wife and restaurant chef, Treley Parshingtsang. "We didn't want to have a really rushed opening, where we couldn't provide good service. We wanted to get used to the kitchen, used to the dining room, before we had more customers. That was our plan and it worked."
By the beginning of 2020, the restaurant was at capacity every Friday, Saturday, and Sunday night. "It worked perfectly, the way we wanted it," Tsering said when we spoke with him in February.
The Parshingtsang, who bought the restaurant's building at 6118 Ridge Avenue in 2013, count the location as part of their success.
"Roxborough is coming up. There is a lot of improvement on Ridge Avenue," Tsering said. "It's close to the freeway and it's not that far for people coming from Chestnut Hill and Center City."
A positive review by Philadelphia's famed food critic Craig LaBan in December also helped to fill the seats and gave the restaurant a broader reach, spreading the news of a new and exciting dining destination to the Philadelphia area.
Both Treley and Tsering grew up in Tibet, where Treley's family was involved in the restaurant business. White Yak is their first restaurant.
"Opening a restaurant is a big step," said Tsering. He handles hiring staff and the paperwork, which he described as one of the greatest challenges of opening. Trelay is in charge of the kitchen and dining room, the inventory and cooks in charge of the city's first Tibetan menu.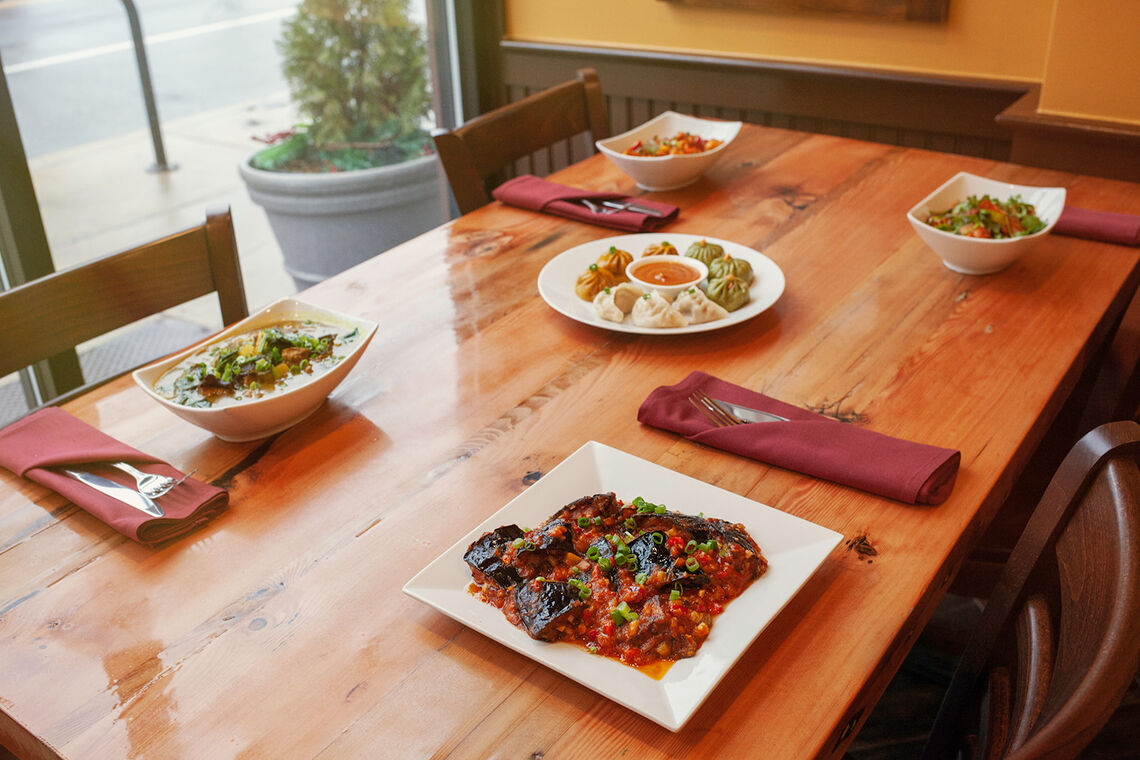 "Tibetan food has influences from both Chinese and Indian cuisine, but it is not the same…"
"Tibetan food has influences from both Chinese and Indian cuisine, but it is not the same," said Tsering, adding that the methods, traditions and ingredients are different. Tsering describes White Yak's Tibetan cuisine as using the finest, high quality ingredients available, including fresh beef and vegetables. All sauces are made in house, are vegetable-based and do not use any added sugars. "All those sweets come from the vegetables. It's much more healthy," he says.
After opening last summer, it has quickly become one of Roxborough's culinary attractions, enjoying a symbiotic relationship with the neighborhood. The 40-seat BYOB closed in mid-March. It is now re-opening for take-out and delivery to the delight of its dedicated clientele. 
"The majority of the customers have been pleased with our food, and very supportive," said Tsering, of the guests coming to dine out in Roxborough. "Also, we have had so many repeat customers, which I think is a good sign."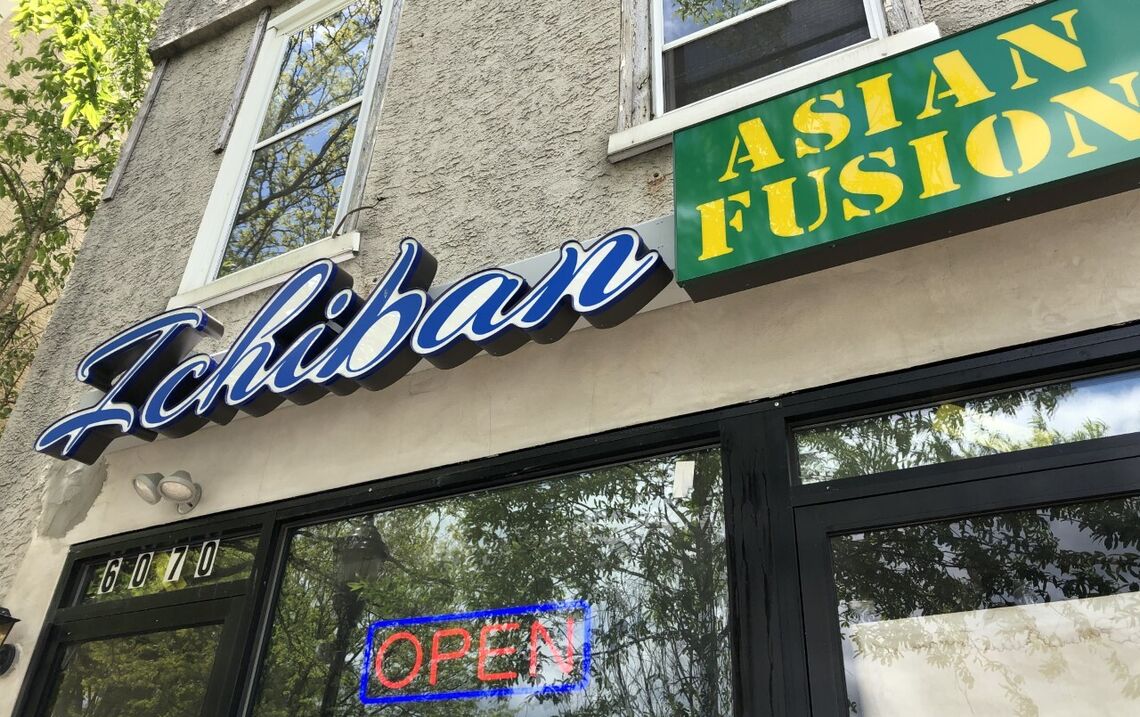 Ichiban, an Asian Fusion concept restaurant just down the street from White Yak, was originally slated to open on Ridge Avenue in Roxborough in March. Brother and sister Ai Min Lin and Xiao Fang Lin, originally from Fujian, China have been Roxborough residents for over a decade.
"We have stayed here for ten years and we like the area and the neighborhood," says Xiao Fang Lin. "My friend introduced me to the area and the first time we visited Main Street and we said, how beautiful."
The Lin family had been quietly redeveloping 6070 Ridge Avenue a formerly vacant 3,000 sq. ft. storefront purchased in March 2018. Last week, the restaurant pivoted to serving its made-to-order Asian food hibachi, a sushi bar, Chinese and even a few Thai offerings for take-out and delivery It.  It's bringing new options like hibachi, a sushi bar, Chinese and even a few Thai offerings to Roxborough residents hungry to try something new.
"Ichiban means 'very good' or 'number one' in both Japanese and Chinese."
"Ichiban means 'very good' or 'number one' in both Japanese and Chinese," says Xiao Fang Lin. "We are offering Chinese food, sushi, hibachi too and a little bit of Thai food, just a couple of things."
James Harry Calamia, Executive Director of the Roxborough Development Corporation, says, "We're thrilled to have White Yak and Ichiban back open and operating for takeout service. In the face of challenge, Ridge Avenue business owners are continuing to adapt with an optimism and work ethic that embodies enterpreneurial spirit ."