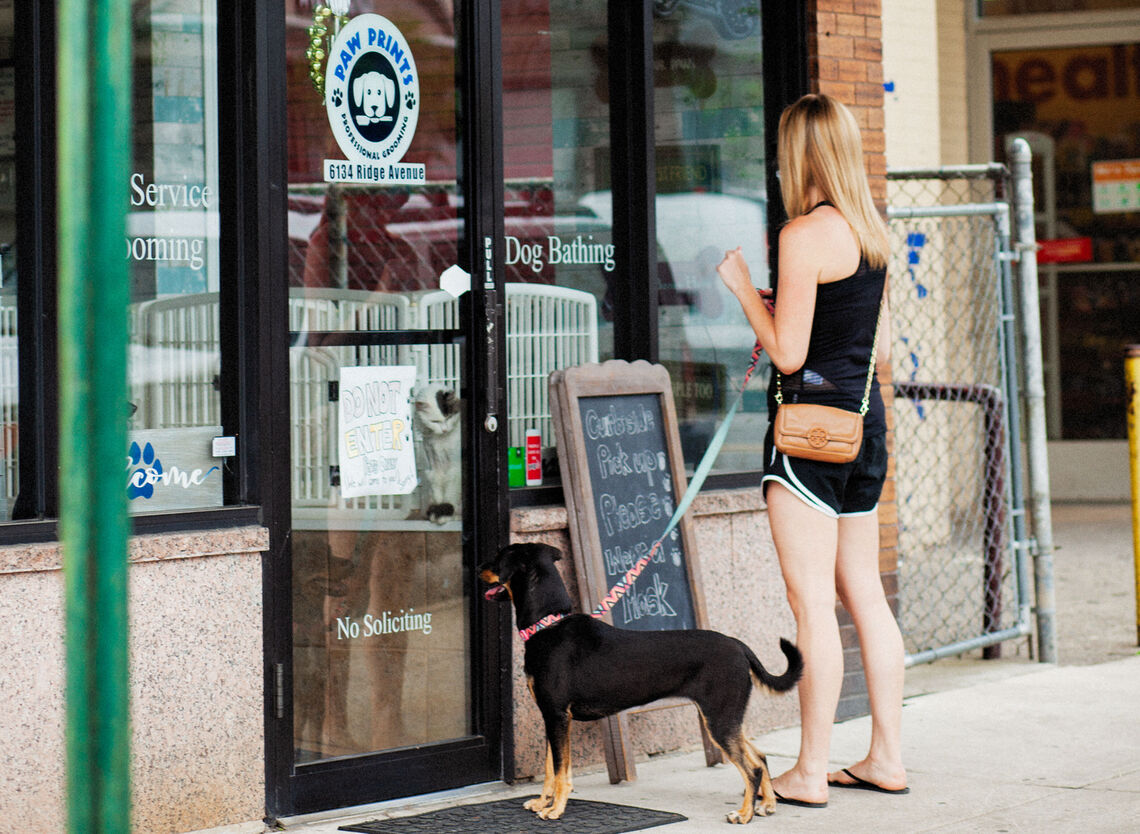 The sidewalk outside 6134 Ridge Avenue. looked like a canine fashion convention last week, with a bevy of pampered and freshly primped pooches on parade.
This happy flurry of furry is a sure sign that it's business as usual for Roxborough's beloved Paw Prints Professional Grooming shop, which had been shuttered during statewide COVID-19 quarantine regulations for three long months.
"We opened this past Monday," said excited owner Loreta Montenegro. "It's been beautiful. We've been trying to fit in as many cuts as we can."
Montenegro, who has owned the salon for 10 years on Ridge, first began to feel the severity of the quarantine back in mid-March, when Governor Wolf announced that all nonessential state businesses had to close.
For a few short days, pet services were initially allowed to stay open, and Montenegro modified her day to day client activity by taking dog drop offs and pick-ups curbside, without letting owners in the shop. She was even on the cusp of voluntarily closing to show solidarity for other small businesses along the Ridge corridor that were forced to shutter. By closing, she said in an interview at the time, she would try to help avoid additional customer foot traffic along the Avenue that could have potentially spread the virus.
But before she could voluntarily close, the state pulled the plug on pet grooming operations.
During the week she had remained open, customers were super supportive of her curbside measures and just thrilled her grooming services were still available. But once she closed, the panic set in.
The closure sparked massive, at-home alarm among clients, some of them elderly and unable to brush, cut, or maintain their pets. For many of the elderly clientele, pets are companions and lifelines, she said.
"When I kept voice mail messages three weeks into quarantine, I had about 100 voicemails," Montenegro said. "And that doesn't count the social media."
"When I kept voice mail messages three weeks into quarantine, I had about 100 voicemails,"
Customers were at their wits' end, trying to clip dog nails with clippers they ordered on Amazon and instead causing bleeding. Others tried on their own to cut matted hair and accidentally cut skin.
"We were getting pictures of people trying to cut nails and cutting a vein…We were kind of getting bombarded with calls and emails and social media asking us 'Can you come to our home? We will stay in the backyard'," she recalled.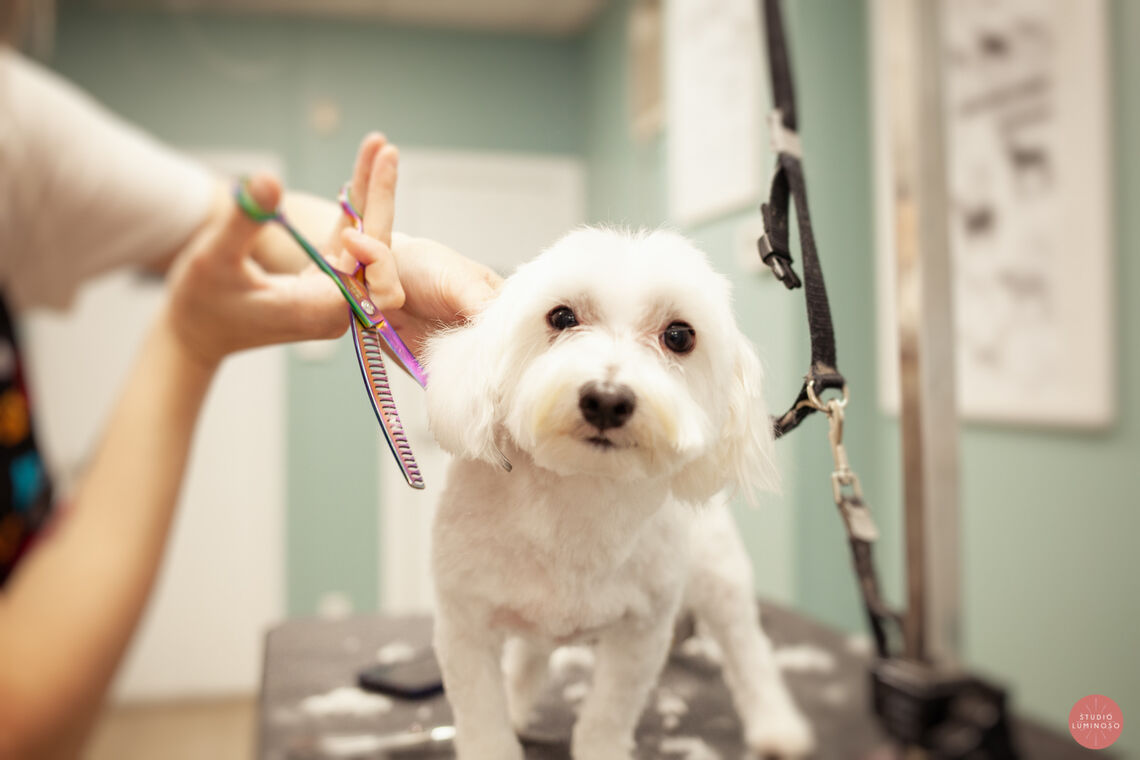 That's when Montenegro tried to lobby local lawmakers to let her reopen, and to help them see that pet grooming wasn't always a vanity service, it was a necessity for a pet's health. She joined a Pennsylvania pet coalition, as well, to help lobby for certification for groomers, like New Jersey.
"Unfortunately, we were not recognized as an essential business," she said. "It is extremely frustrating when you are trying to preserve the integrity of the pet's health.
"They have to be certified in New Jersey. We feel strongly that Pennsylvania should be held to the same standard… I took to social media to plead our case that this isn't always a vanity thing. A matted pelt can lead to hair loss, fungus under the skin. We are dealing with haircuts but also with anal glands… ear cleanings, nail clippings.
"As groomers, we see the pets more than vets, who sometimes see them only once a year for a check-up, and we get attached to these pets. We notice if they have a lump, or a rash, or a wonky looking tooth."
"As groomers, we see the pets more than vets… and we get attached to these pets. We notice if they have a lump, or a rash, or a wonky looking tooth."
Despite her efforts, pet grooming salons remained shuttered statewide until this past week. When her loyal clients heard she was reopening, the phone started to ring off the hook, and Montenegro scrambled to try to fit everyone in, especially those she hadn't seen regularly before the quarantine.
At the salon now, there is a new drop-off and pick up routine due to COVID-19. Clients must leave their pet at the front door and can't come into the building. Owners must also wear masks on the sidewalk when they are talking to Paw Prints staff. Even paperwork passed between clients and staff is sanitized before and after leaving the building.
She hasn't even made it through her first week back, and it has been tough because some of the overdue, hairy pooches need haircuts that can take up to three hours, as opposed to the typical hour or so.
One longtime client from Cathedral Village had a mini poodle who needed a little extra TLC. Because the pooch has a penchant for sitting on her lap while she eats, he had a bit of a maple syrup tangle in his corkscrew poodle mane that Montenegro needed to tackle.
"We got her in," Montenegro laughed. "She is such a dear."