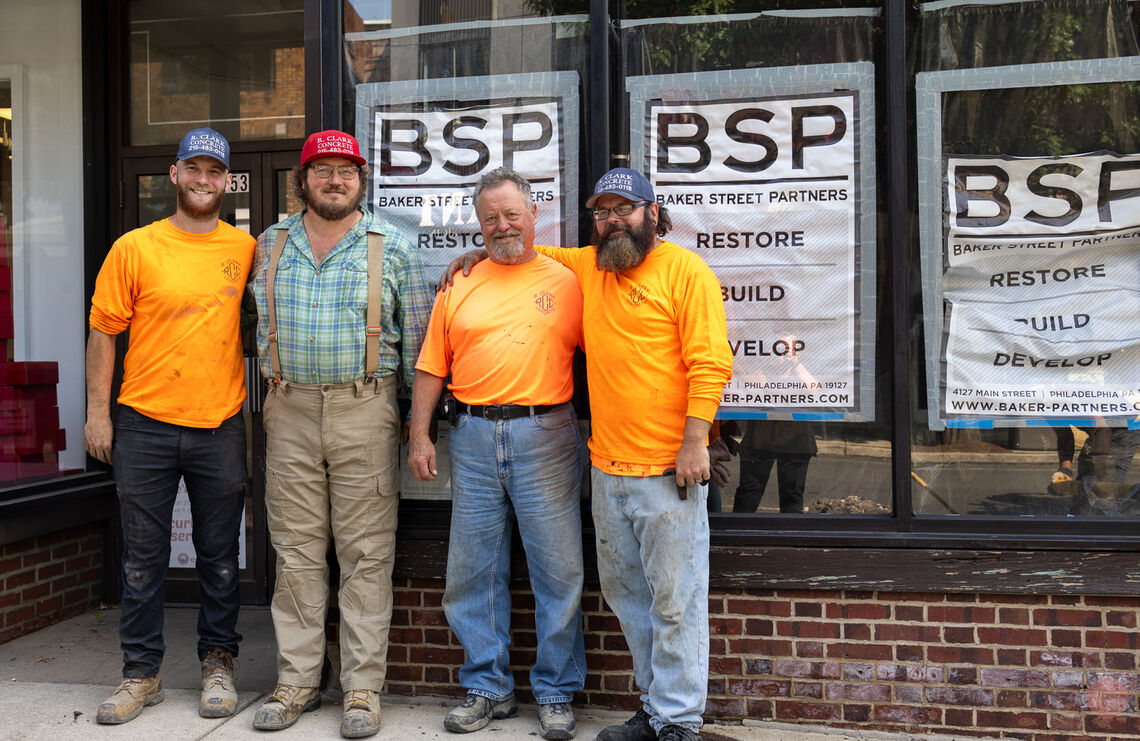 R. Clark Concrete, located at 7535 Ridge Avenue, is a family business specializing in masonry, concrete, and carpentry. Born and raised in Roxborough, Richard Clark got into the concrete business the old-fashioned way.
"I went to college in Alabama and worked in the concrete business while I was a student there," said Rick Clark. "I liked it and started my own business in 1979 in Roxborough while completing my degree at Temple University."
Today Clark's son works alongside him - following his father's footsteps of attending college and then working in the family business. "My son, Bradley, graduated with an engineering degree from University of Pittsburgh and works with me, providing important insights. Bradley has a strong work ethic and has been in the business since 2011."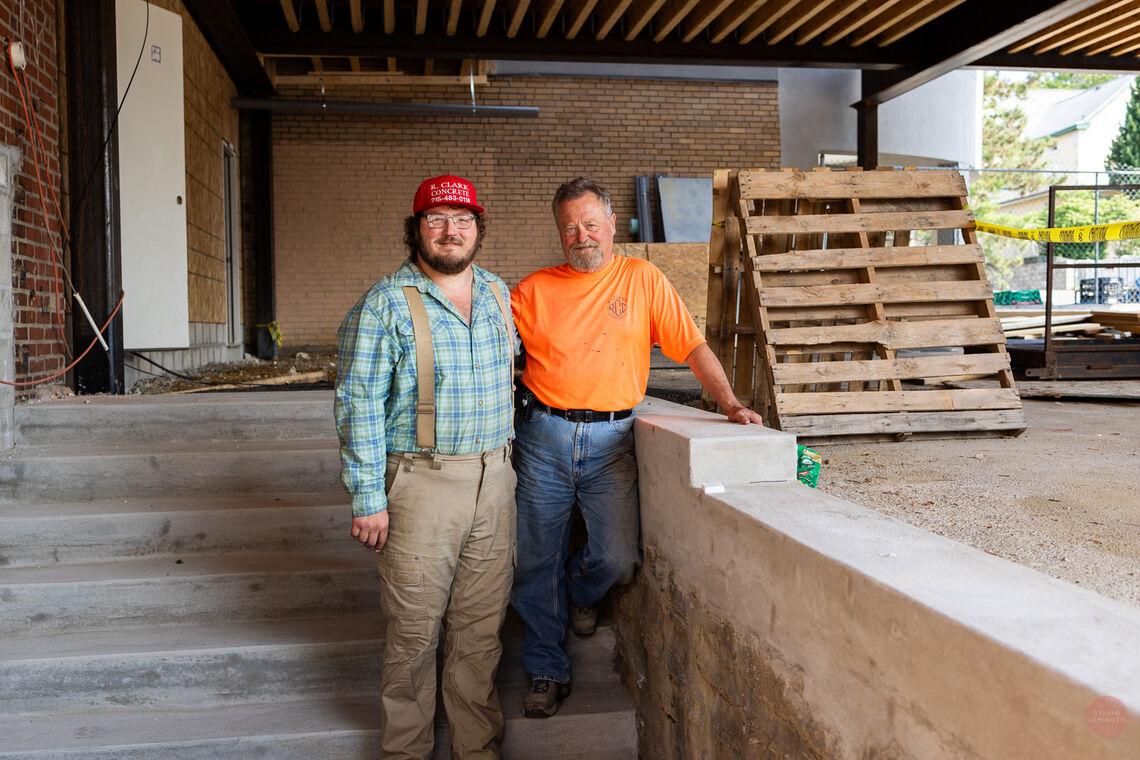 Clark's daughter, Jessica, runs the office in addition to her full-time job as archivist for the University of Pennsylvania School of Nursing. The only family member not in the business is Clark's other son, a Navy engineer of whom he is very proud.
Clark fondly recalls the neighborhood's past. "I remember when Roxborough was a farming community with horses and livestock. My grandparents managed a farm that is now the YMCA. My son now lives in the house I grew up in on the Ridge," said Clark, who built a home for himself in Andorra.
"We do residential and industrial work, including with Baker Street Partners in Roxborough and Manayunk," said Clark. "We also did Saint Lucy's Church and Parish House. I meet a lot of interesting people in my work."
"We do residential and industrial work, including with Baker Street Partners in Roxborough and Manayunk... I meet a lot of interesting people in my work."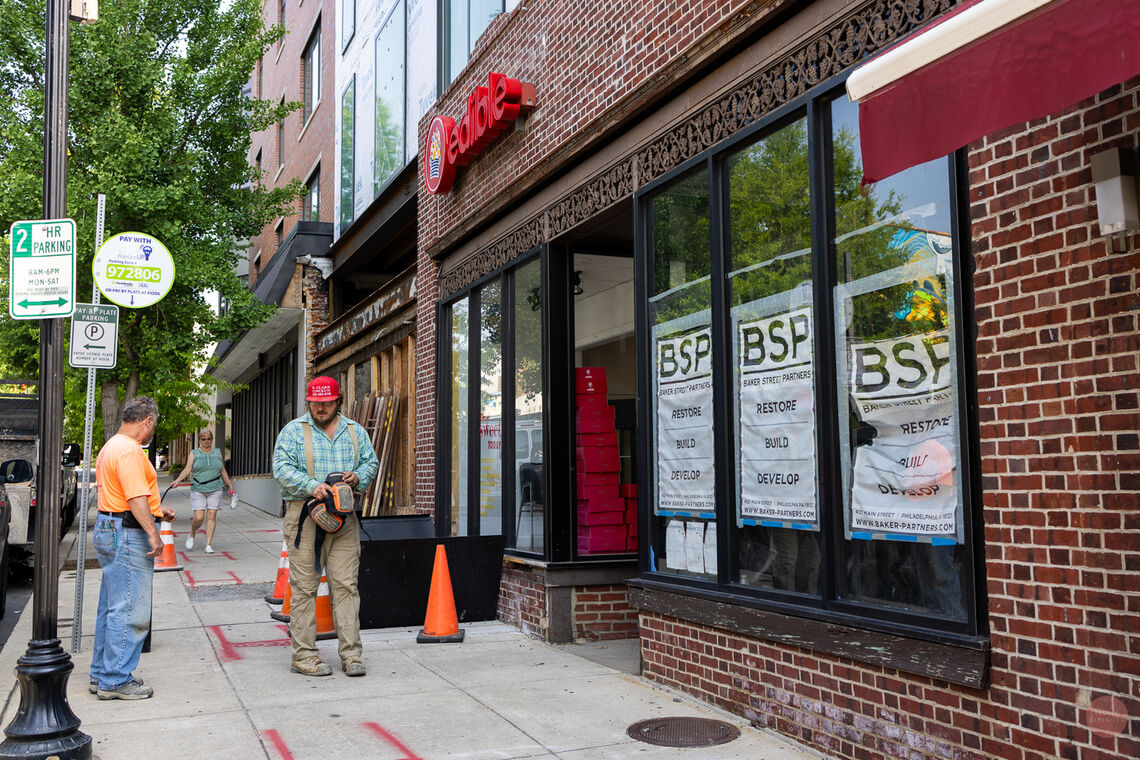 "We have experienced knowledge in property maintenance," said Clark. "Whether it is a complete home restoration, remodeling, an upgraded kitchen or bath, or masonry repair, we have the tools and skill to meet homeowners' needs," he said. "We also have extensive experience in industrial repairs such as floor repair, structural improvements, and wall repair. We have expanded our service offerings into carpentry. We provide services with additions, hardwood flooring, and other custom carpentry projects."
Whether you need to update a concrete sidewalk, flagstone patio, brick wall or steps, R. Clark Concrete is up to the challenge. "We are very concerned with the happiness of our customers. We're always looking to exceed expectations and bring an extra element to our work that has been lost in much of the industry," said Clark. "Most of our business come to us by word of mouth from satisfied customers."  
"We are very concerned with the happiness of our customers. We're always looking to exceed expectations and bring an extra element to our work that has been lost in much of the industry."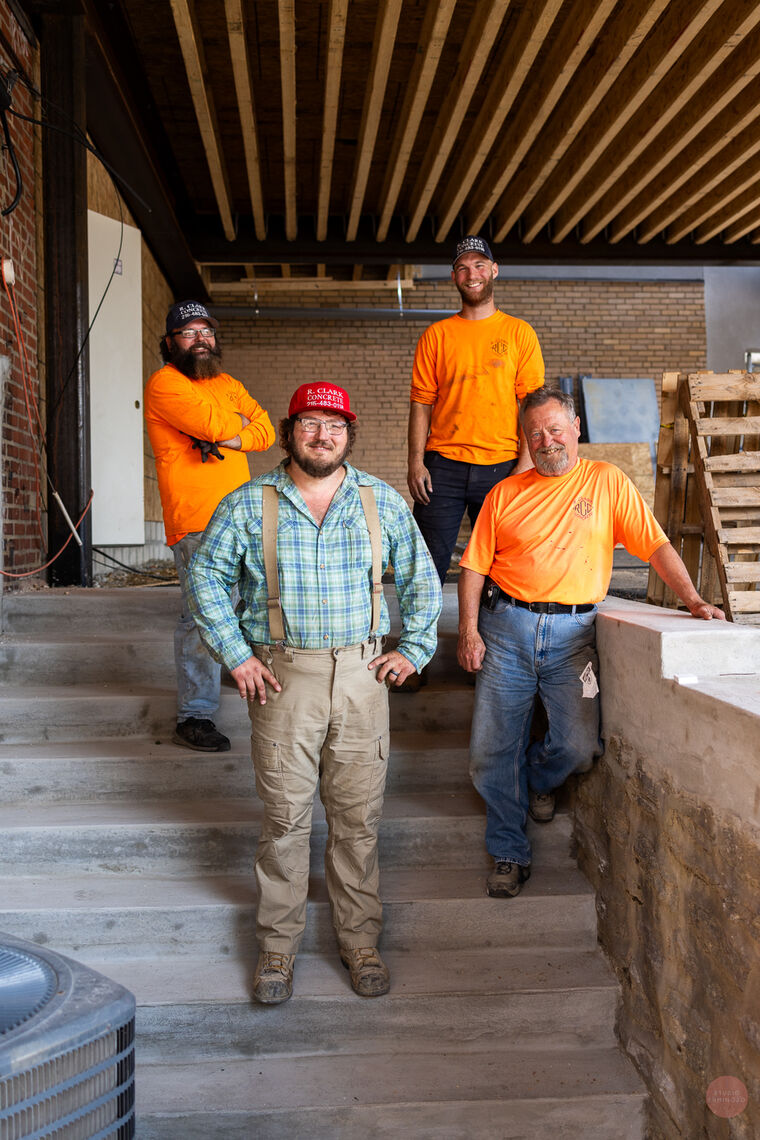 R. Clark Concrete is a fully licensed and insured company. All of the employees have OSHA certifications. In addition, they are an EPA Lead-Safe Certified Firm