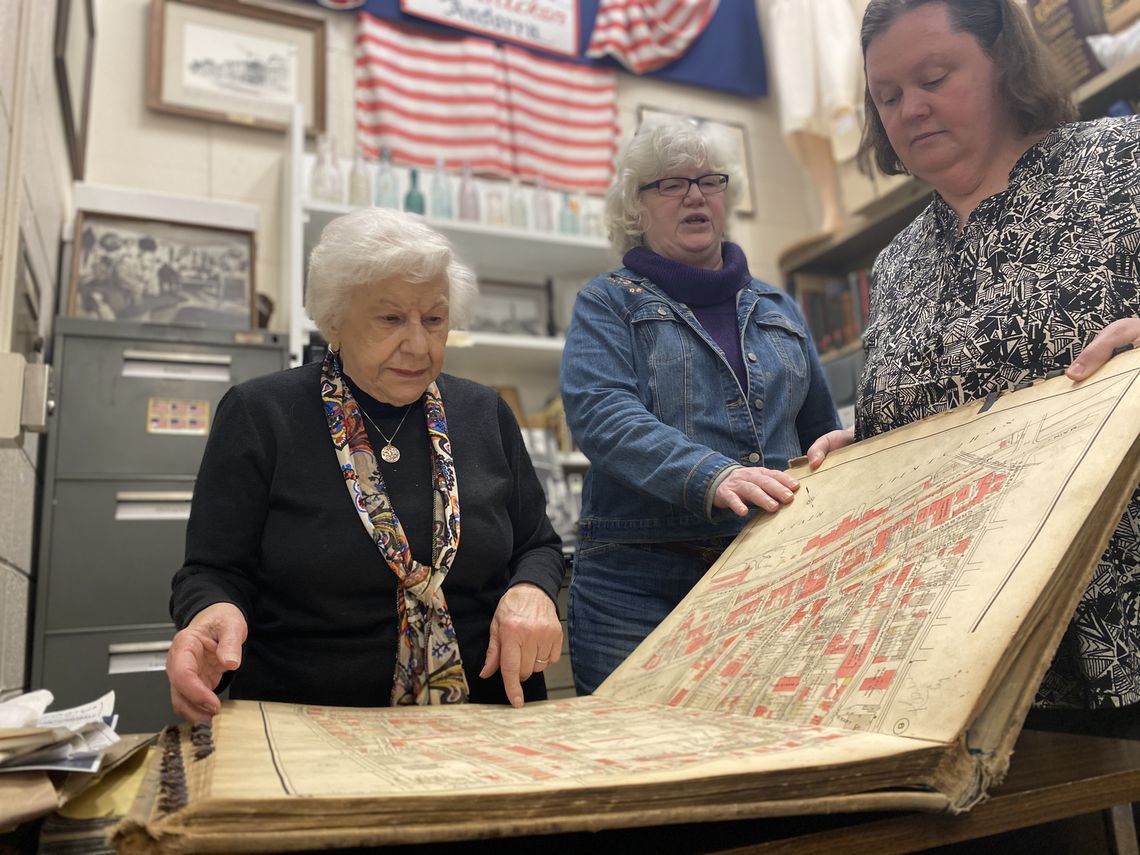 What many might not realize is that Roxborough is a neighborhood with a deep, colonial history, extending back to its original charter in 1690.
Philadelphia is a city known for its history. Many of its neighborhoods have well-known historical sites that attract thousands of visitors -- from Old City's Independence Hall to Germantown's Cliveden, where the Revolutionary War's Battle of Germantown is reenacted every year.
What many don't realize is that Roxborough is also a neighborhood with a deep, colonial history, extending back to its original charter in 1690. For decades it was an independent township, home to mills on both the Wissahickon Creek and the Schuylkill River in Manayunk. And it was home to prominent families whose names still grace public streets and parks, like Levering and Gorgas.
The keeper of that long and storied history is the Roxborough-Manayunk-Wissahickon Historical Society. The group is headquartered in a small cozy front office of the Roxborough branch of the Free Library of Philadelphia, 6245 Ridge Avenue. It is run by long-time historical society archivist Sylvia Myers, archivist Georgie Gould, President Lynn Trimborn and other volunteers who care for an impressive collection of documents and artifacts about Roxborough and Manayunk.
That collection came together through a broad community effort. As Myers puts it, while Roxborough had its wealthy and prominent citizens, its history was less about genteel landowners and more about the accomplishments of working people who ran shops, worked in mills and went to its many churches, 37 in all.
"We've had a lot of ordinary people do extraordinary things in this community,"
"We've had a lot of ordinary people do extraordinary things in this community," Myers said.
And like those stories, the society's collection was a public effort.
"When we got the library room, the collection came from people in the community," Myers said. "Everybody had things in their house. Books and photos, it came from the community."
Since its start as a committee of Roxborough's 21st Ward Community Council in 1967, the historical society has been an entirely volunteer-run non-profit – one of approximately 350 others like it in the state of Pennsylvania. For more than 50 years, it's been the best place to learn about the historical figures and places in Roxborough, Manayunk and Andorra.
Myers has been part of the society for decades. Her late husband, Nick, was its president and chief archivist. Myers took over after he died and has been keeping it going in the library, where it's been located since 1980.
"This is the governor of Roxborough you're talking to," Trimborn said of Myers. "She is involved in everything. She's the one people talk to when they want learn something."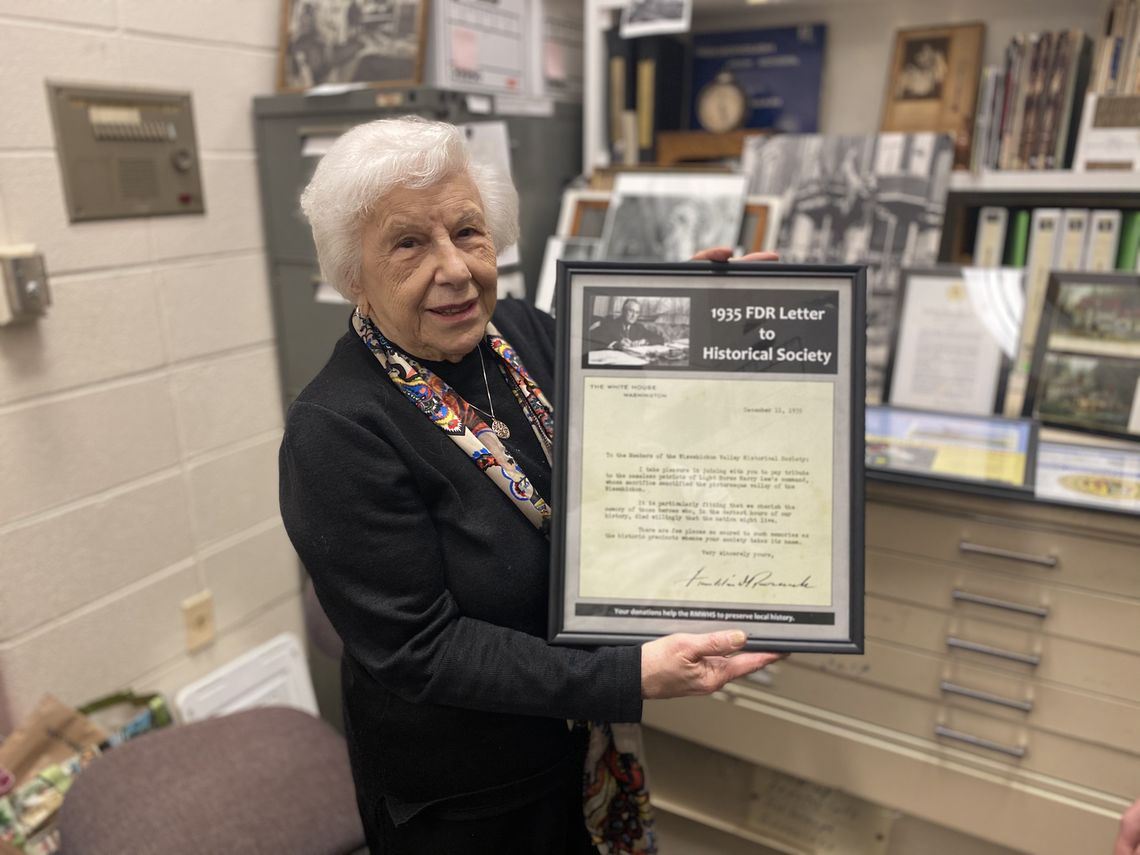 Myers says the she fields many questions from the public. People ask about the histories of properties. Or they ask about genealogies. In one corner, a file cabinet holds the names of everyone buried in Roxborough's Leverington Cemetery. Whatever the question is, archivists Myers and Gould will likely be able to produce an answer, if not through referencing their own archived material or reaching out to the organization's roughly 70 members.
"I think we're pretty good for a small place,"
"I think we're pretty good for a small place," Myers said.
The best way to get access to the collection of the Roxborough-Manayunk-Wissahickon Historical Society is to give it a call and make an appointment. They used to leave the room open for walk ins, but Myers said people accidently damaged some of the documents. She prefers, now, to make sure someone from the society helps anyone looking through its archives.

In addition to appointments, the society also holds six open, public meetings every year. Those are held on the third Wednesday of the month in the spring and fall –March through May and September through November. The society also organizes events, typically talks and presentations on area history. It has yet to schedule any this year, but it reliably publicizes those events on its Facebook Page.
Archivist Gould, a more recent addition to the volunteer team at the society, studied genealogy at Boston University. She said she is currently busy working to digitize the society's collection of photographs and would like to try and develop a dynamic website for the society and get a digitized photo collection accessible online.
She said she's also working on a genealogy project based on original census documents from when Roxborough was its own township before the consolidation of Philadelphia County into one large municipality in 1854.
There are many ideas – including an interactive map of historical places and a self-guided house tour.  There is not, however, nearly enough time to tackle them all, but Gould remains optimistic.
"I'm loving diving in and trying to bring this to life," she said.
To reach the historical society, email rmwhistsoc@gmail.com, or call 215-685-2550 and ask for Sylvia Myers.