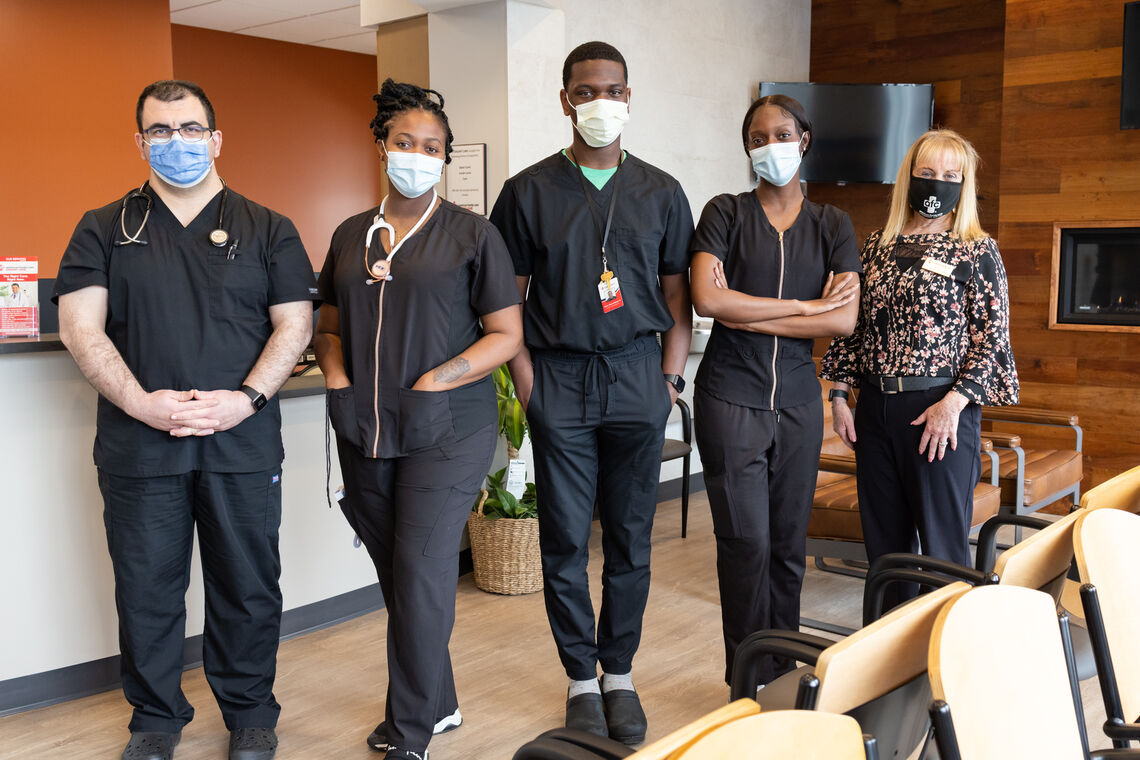 Anyone who has gone to a doctor's office or an ER recently knows how long the wait time can be if you don't have an appointment, especially during the pandemic. It is even more stressful if you are seeking treatment for a child. It can be hours before you are seen by doctor. As of March 7th, Roxborough residents have a safe, affordable alternative – AFC Urgent Care  at 5708 Ridge Avenue.
Visitors to the new center at Ridge Avenue and Shurs Lane will be welcomed with a friendly staff and a spacious waiting area warmed by a fireplace.  "Our mission is to provide the best healthcare possible in a kind and caring environment, in an economical manner, while respecting the rights of all of our patients, at times and locations convenient to the patient," said Matthew Maiorino, Managing Partner of Merion Health Partners.
"Our mission is to provide the best healthcare possible in a kind and caring environment."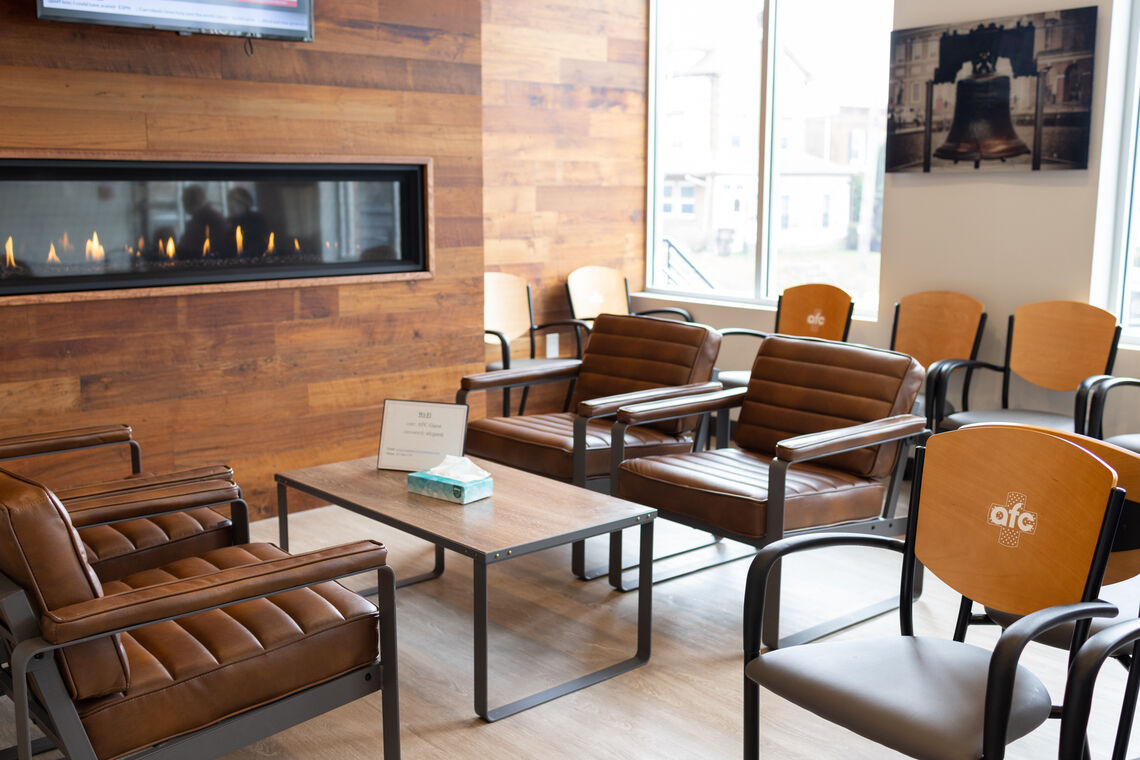 AFC Urgent Care was launched in 1982 as a franchise and Merion Health Partners has the rights to open AFC centers in Montgomery County and Philadelphia. "We have opened five so far and plan to open ten more," said Maiorino. Currently, there are over 250 AFC Urgent Care Centers in the US.
"Our new location provides much needed healthcare services at a fraction of the cost and time of visiting a hospital emergency room," he said. "Plus, we offer convenient parking and give patients the option of making appointments on our website from their cellphone or computer, or simply walking in the door. No appointments. No referrals."
Another perk? AFC Urgent Care has doctors on-site at all times.
The average cost of treatment at AFC Urgent Care Center ranges from $100 to $150, compared to a potential co-pay of over $750 at an ER. Plus, they accept most insurances. More important than saving money is the savings in time, if you can't afford to take off from work to visit a private doctor or if you need immediate attention for a sick child.
"We treat anything from coughs and cold to cuts, migraines, fevers, allergy treatment, flu shots, broken or fractured bones, lacerations that require stitches, and the treatment of STDs. We also do sports, school and immigration physicals with a 50% reduced cost for Ukrainian immigrants," said Maiorino, who explained that immigrants require physicals in order to apply for Green Cards. AFC Urgent Care does not treat life-threatening illnesses like heart attacks.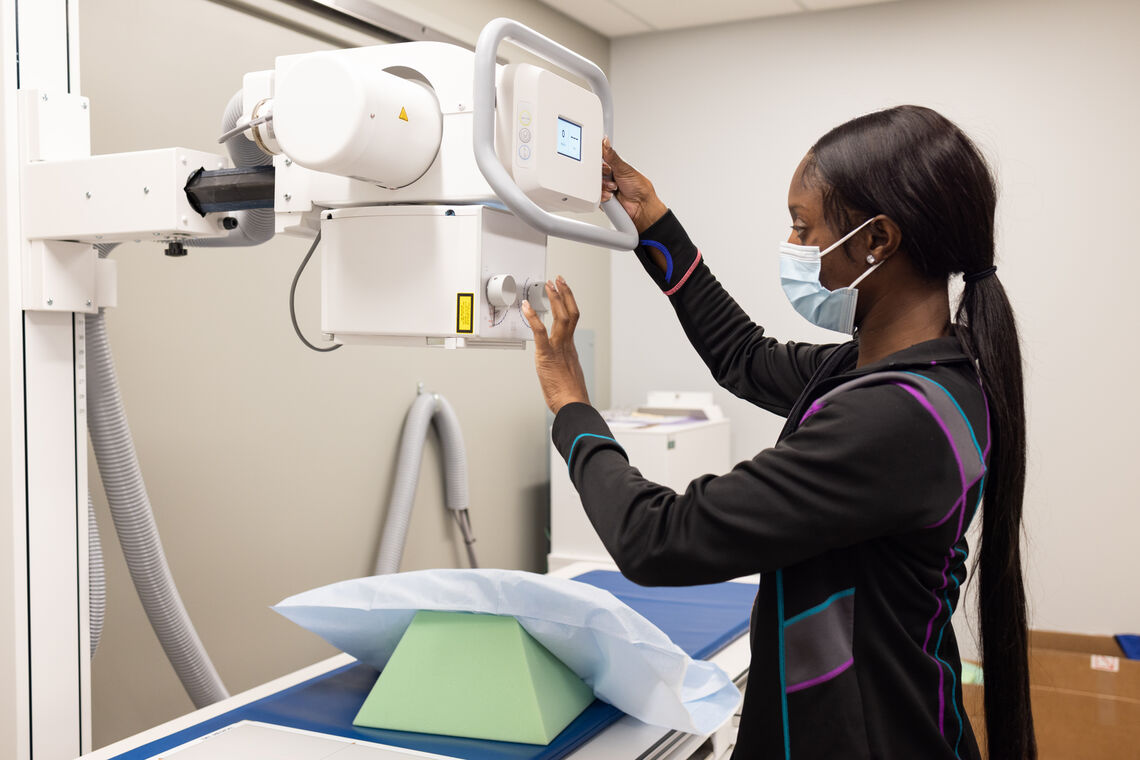 With labs, X-rays and all diagnostic testing on-site, AFC Urgent Care offers prompt and comprehensive attention to your medical concerns. They also provide Covid testing (including rapid PCR testing), travel medicine, and vacation vaccinations.
"AFC Urgent Care in Roxborough is committed to community involvement. We support the local Little League and look forward to participating in area events," said Maiorino.
AFC Urgent Care is open every day: Mon-Fri 8am-8pm; Sat-Sun 8am-5pm. To schedule an appointment, visit their website.
"AFC Urgent Care in Roxborough is committed to community involvement. We support the local Little League and look forward to participating in area events."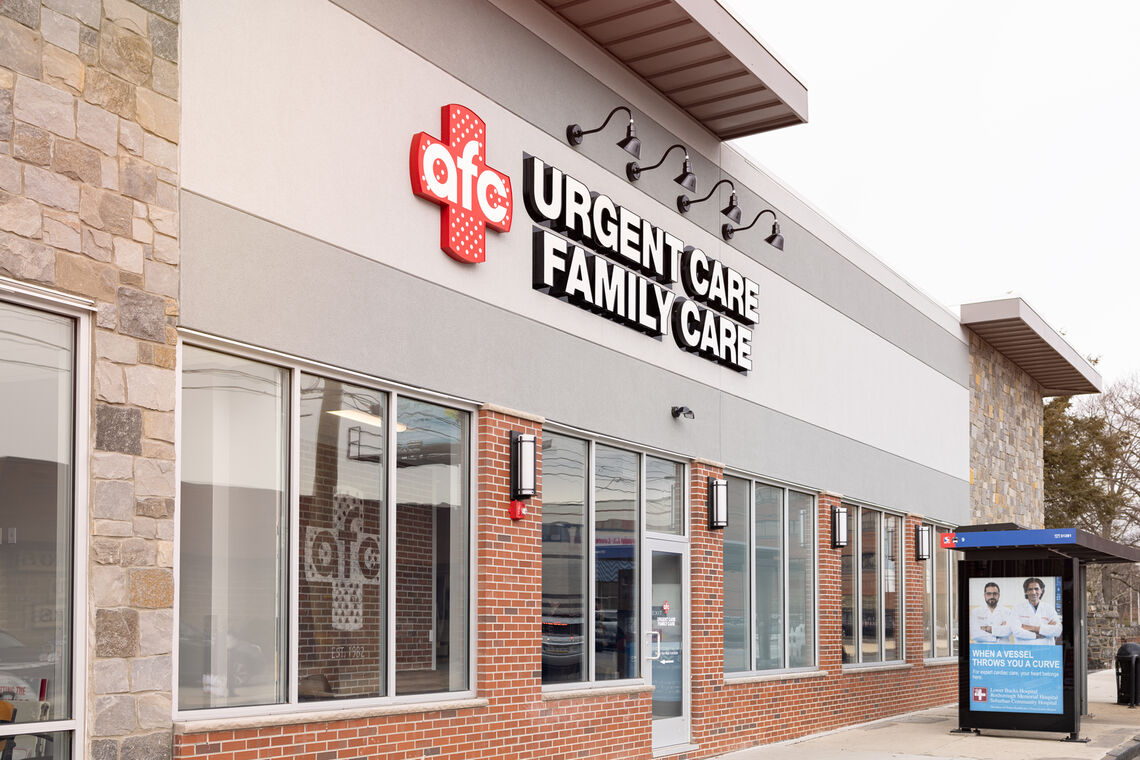 Phone number: 
(267) 440-7779
Address:
5708 Ridge Avenue
Philadelphia, PA 19128
Hours:
Monday - Friday: 8:00am- 8:00pm
Saturday - Sunday: 8:00am - 5:00pm