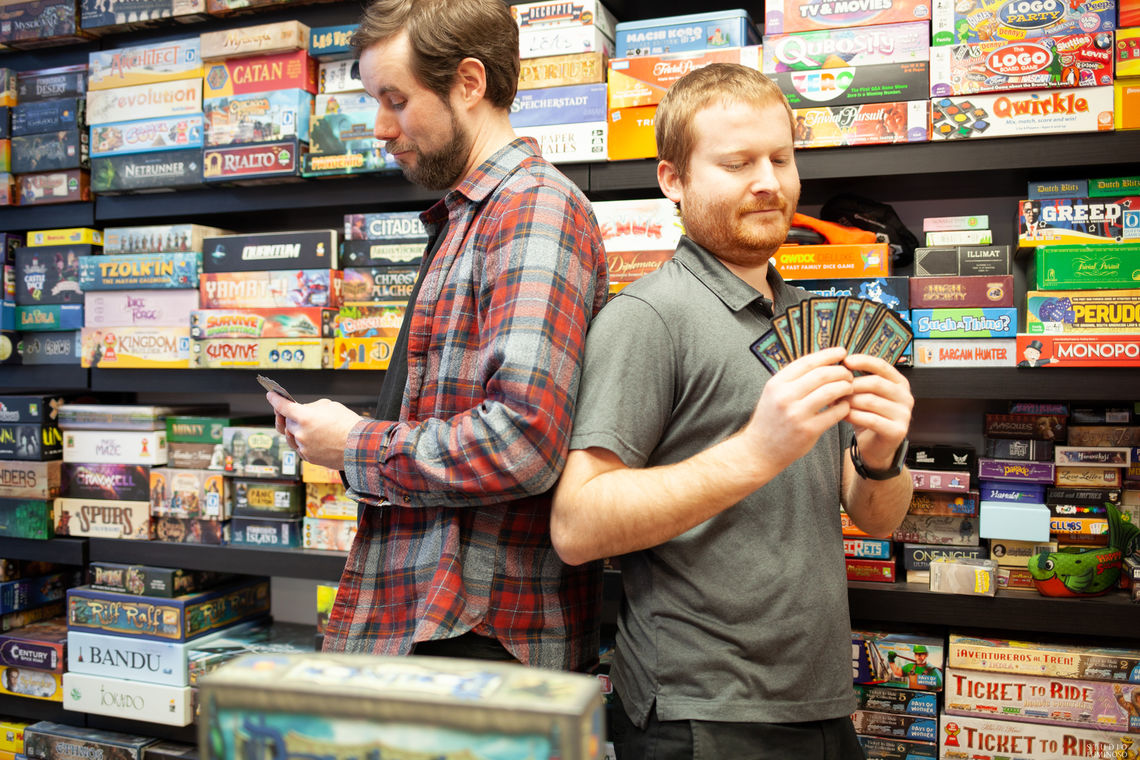 An inside look at The Basement Board Game Cafe as they prepare to open their doors to the Roxborough community and beyond.
In a hi-tech era – when people are most likely to turn to their Nintendo Switch or their iPad for entertainment – it's hard to imagine a business built around entertaining people the old-fashioned way.
But that is exactly what David Stufflet intends to do when he opens Roxborough's very first board game café in March.
Located at 6109 Ridge Avenue, the grand opening of the Basement Board Game Café is fast approaching with a public opening planned for March.
Board games, Stufflet said, are making a comeback.
"The board game industry is going through a revolution, or rather a renaissance"
"The board game industry is going through a revolution, or rather a renaissance," he said.
"Philadelphia is also home to a large and expanding new board game convention every year."
That convention –  the analog-focused extension of the massive PAX profile – PAX Unplugged – took place from November 30th to December 2nd last year. PAX features a variety of panels, exhibitions, performances, tournaments and so on that are tailored to everyone's gaming interests.
While Stufflet's café is the first in Roxborough, it's not the first of its kind.
The title of first board game café in North America is currently claimed by Snakes and Lattes of Toronto, which is currently planning its fifth location (three are in Toronto, the other is in Tempe, Arizona).
Though Stufflet's café is geared towards "board game people," he envisions people of all ages being able to find a game they enjoy.
With a $10 entrance fee, guests will have all-day access to the café's more-than 500 game library, including some of Stufflet's favorites like 7 Wonders, Captain Sonar and Cash 'n Guns. Customers can either pick their desired game and get started or have staff members teach them how to play a new game.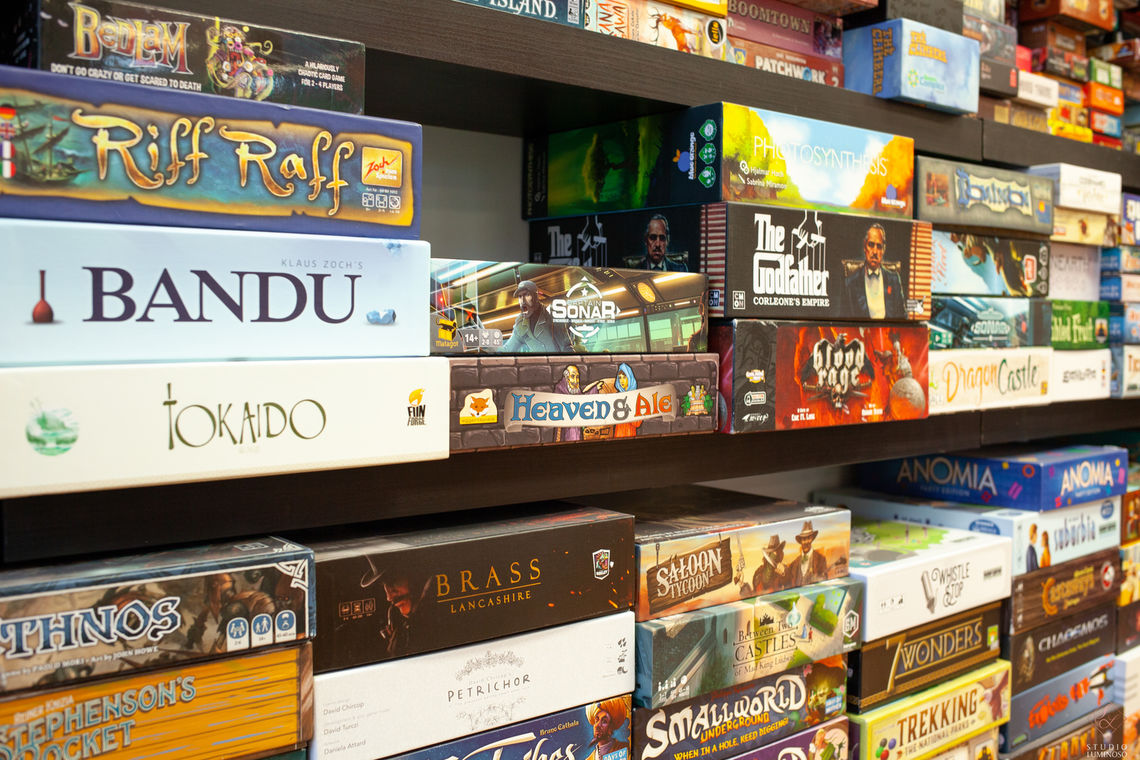 The café will serve assorted comfort foods like grilled cheese sandwiches, paninis, charcuterie and veggie boards. Espresso, lattes and other coffee and caffeinated beverages will be served as well. The café will also be BYOB for those who are of legal drinking age.
Stufflet, who has three other siblings, said they all grew up playing board games their whole lives. Stufflet said that he and his siblings would always try and get their great grandparents to play the games that they liked. Unfortunately, this was to no avail, Stufflet said jokingly.
"We are a very competitive family," Stufflet said, "especially when it comes to Monopoly."
Stufflet, who currently works as the head of quality control at a small plastic tubing manufacturer in Plymouth Meeting, said he always wanted to open his own business. So when the opportunity for Basement Board Game Café presented itself, he grabbed it.
Having grown up in Plymouth Meeting, and spending a lot of his nightlife in Manayunk, Dave knew he wanted to locate the space such that it would catch some sections of Philadelphia as well as cater towards the suburban communities such as King of Prussia, Conshohocken and Plymouth Meeting.
"I love Philadelphia, but I'm also a big suburban guy," Stufflet said.
Although not located in the suburbs themselves, Stufflet believes Roxborough is attractive to people who live beyond the city's northwest boundary.
While this will mark Stufflet's first business venture, he said he sees himself having more businesses in the future, even in areas beyond the board game industry. Though according to Stufflet himself, he will still need to keep his day job in order to support his efforts…for now at least.
So while the board game era may seem to have come and gone, like polaroid cameras, Will & Grace and vinyl records, all good things eventually find their way back.
And now it's in a way that'll be "fun for everybody," Stufflet said.
VISIT THE BASEMENT BOARD GAME CAFE ONLINE HERE
An earlier version of this article was updated on Februray 12, 2019.