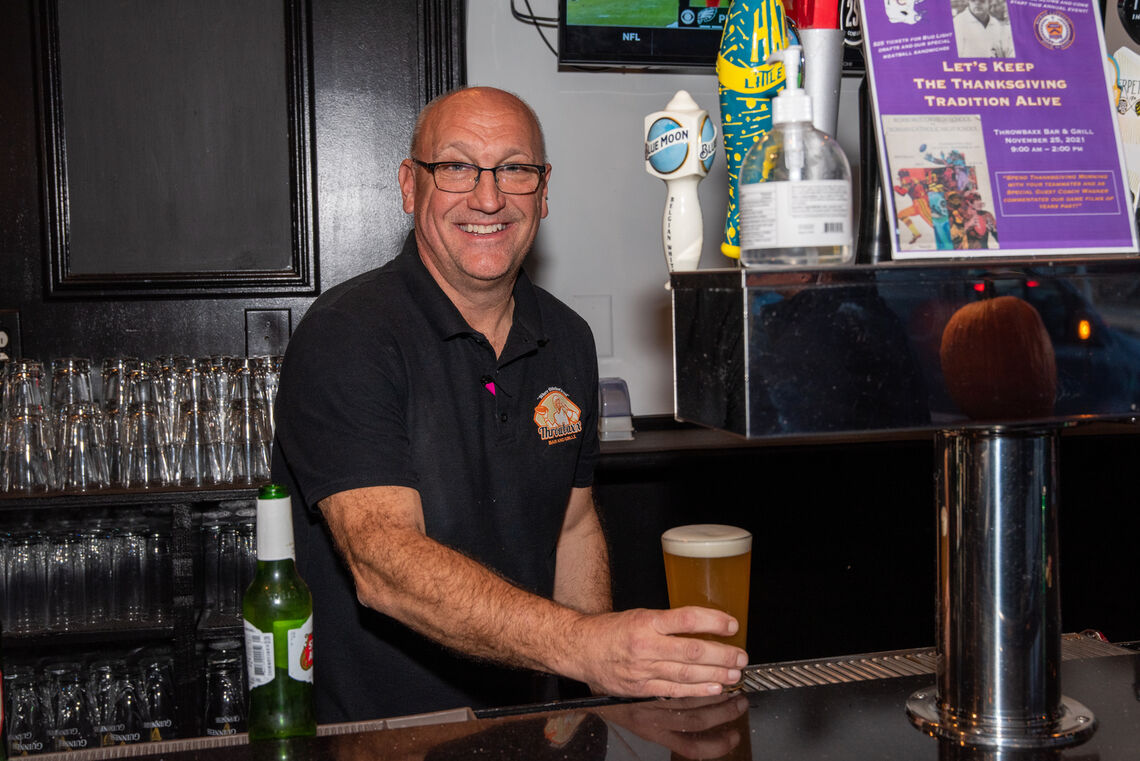 When it opened in 1910, it was known as Geisers and was probably not much more than a rowdy neighborhood bar. Today, after more than a century and many incarnations, the Throwbaxx Bar & Grille at 6800 Ridge Avenue is owned by Chas Esposito, whose philosophy is simple: food, fun, family and friends.
Esposito was born and raised in Manayunk and married his wife Melissa in 1993. "When our second child was born in 1997, we moved to Conshohocken. But I never forgot my roots." A graduate of Temple University with a degree in Finance and Marketing, Esposito was also interested in the world of real estate and bought the Throwbaxx Bar & Grille in 2005. At the time, he was content using his many talents working in computer distribution sales – until the day he was off to do some work in Grand Rapids, Michigan, was suddenly called back, and unceremoniously let go.
"That was in 2020 and the pandemic was raging," Esposito remembers. But even with Governor Wolf ordering restaurants to shut down, Esposito was never one to let something like a pandemic get in his way.
Fortunately, he already owned Joe's Throwback Barbershop next door to his Bar & Grille. "With time on my hands, and lots of workmen looking for work, I decided to expand the patio which backed onto the barbershop, adding more room for patrons and for hosting special events. We blew out the back wall of the barbershop, finished construction in July 2020, and opened with a bright and beautiful new space on May 1, 2021."
"With time on my hands, and lots of workmen looking for work, I decided to expand the patio which backed onto the barbershop, adding more room for patrons and for hosting special events."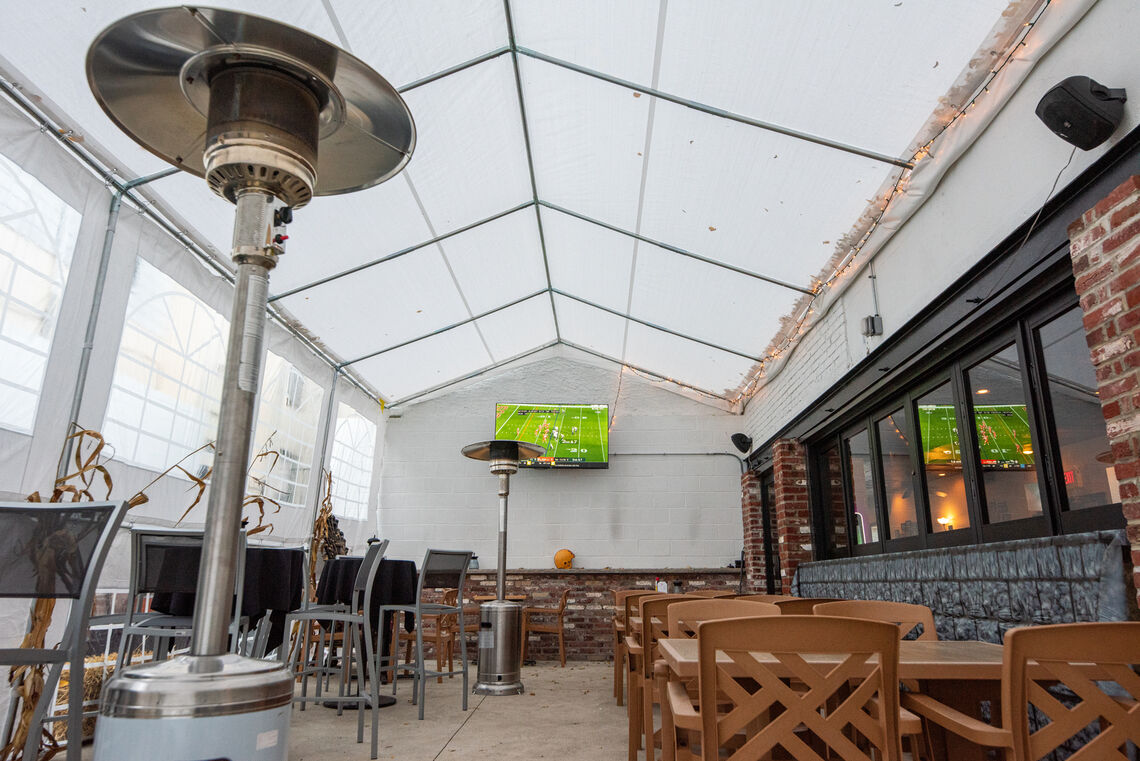 Esposito is now hosting fun-filled events, establishing annual traditions such as a Halloween costume party, a Thanksgiving Day event featuring the Roxborough High vs. Roman Catholic football rivalry, a family-friendly Christmas karaoke, and more. His recent Veterans' Appreciation Day luncheon was a hit, something he hopes to also make an annual event
Continuing to make changes, he says, "I've also upgraded and expanded the menu. Of course, we're still offering our delicious food that people seem to love like our cheesesteak egg rolls, nachos, giant wings, and Southern fried chicken. But I've also added hot roast beef and hot roast pork to the menu. They might be the most delicious dishes in town! I want to change people's minds about what kind of a place this is. In my mind…it's a great place for everyone to enjoy really good food and good company in a colorful, safe environment."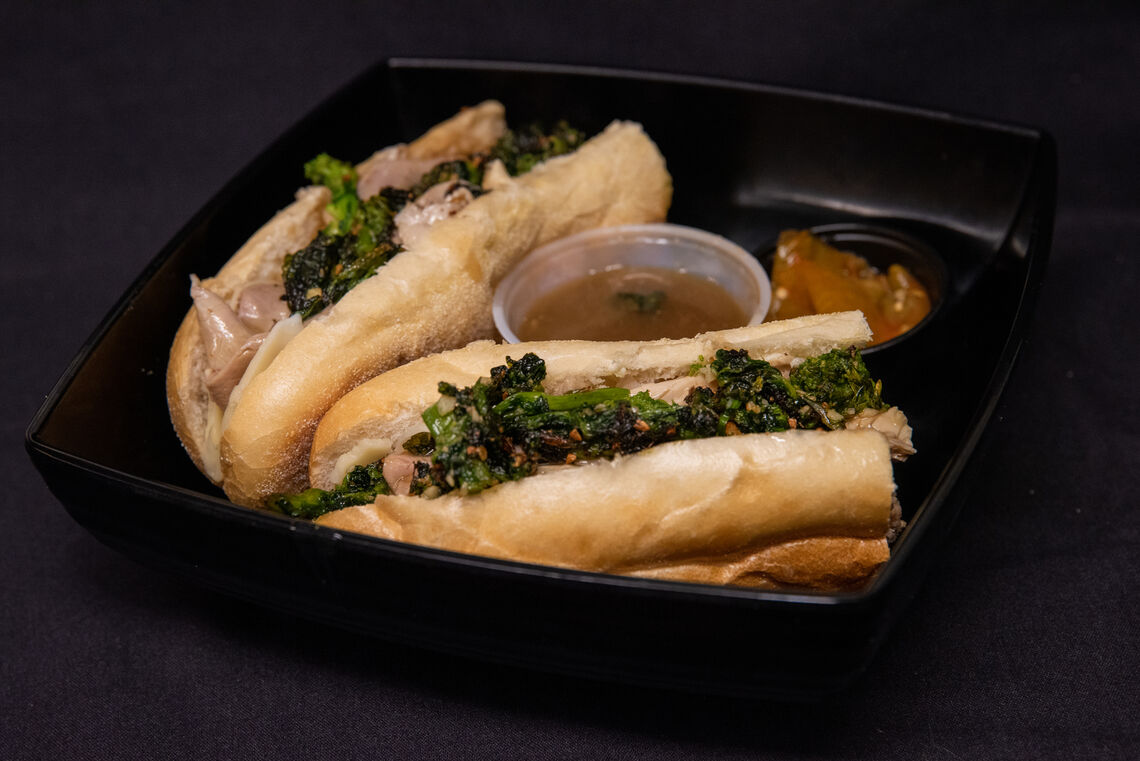 "A lot of the credit for making all this possible has to go to the Roxborough Development Corporation," he adds. "They're helping to revitalize not only my business but others as well, while trying to revitalize Ridge Avenue. It's fast becoming the perfect place to do business."
There are more changes in the wind for the Throwbaxx Bar & Grille. Esposito said that he's thinking of changing the big, bold football emblem that hangs on the marquee. "We are so much more than just a sports bar. Or a Saturday night hangout that stays open too late and annoys the neighbors."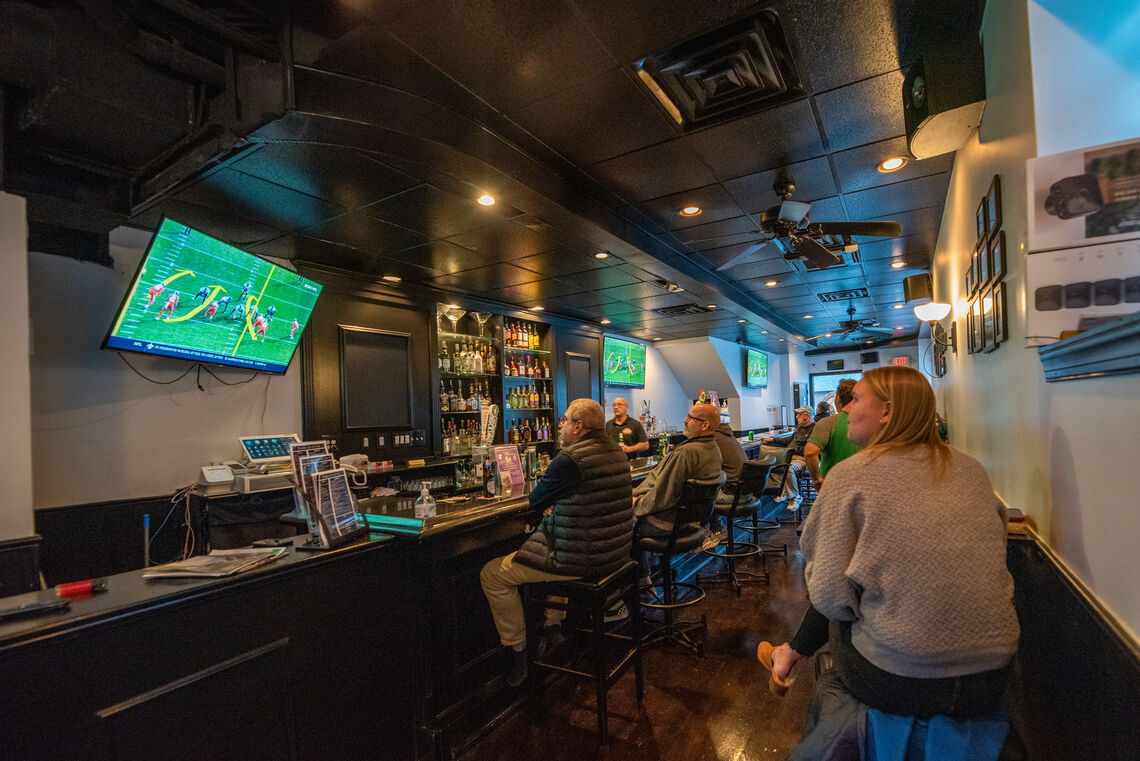 "But one thing I'll never change is the idea of honoring the past," he adds. "I'll keep all the vintage pictures [of favorite Roxborough and Manayunk spots] we're already displaying and welcome all the pictures and anything else people want to give us that honors the past. We'll keep hanging them on the walls, so we urge people to keep them coming."
Esposito says one of the best things he's encountered at his place has been the many friends he's made over the years. "And I mean really good friends. And of course, my family. My daughters work here so this is a real family affair. For me to be happy and feel successful, it's all about tradition."
"My daughters work here so this is a real family affair. For me to be happy and feel successful, it's all about tradition."