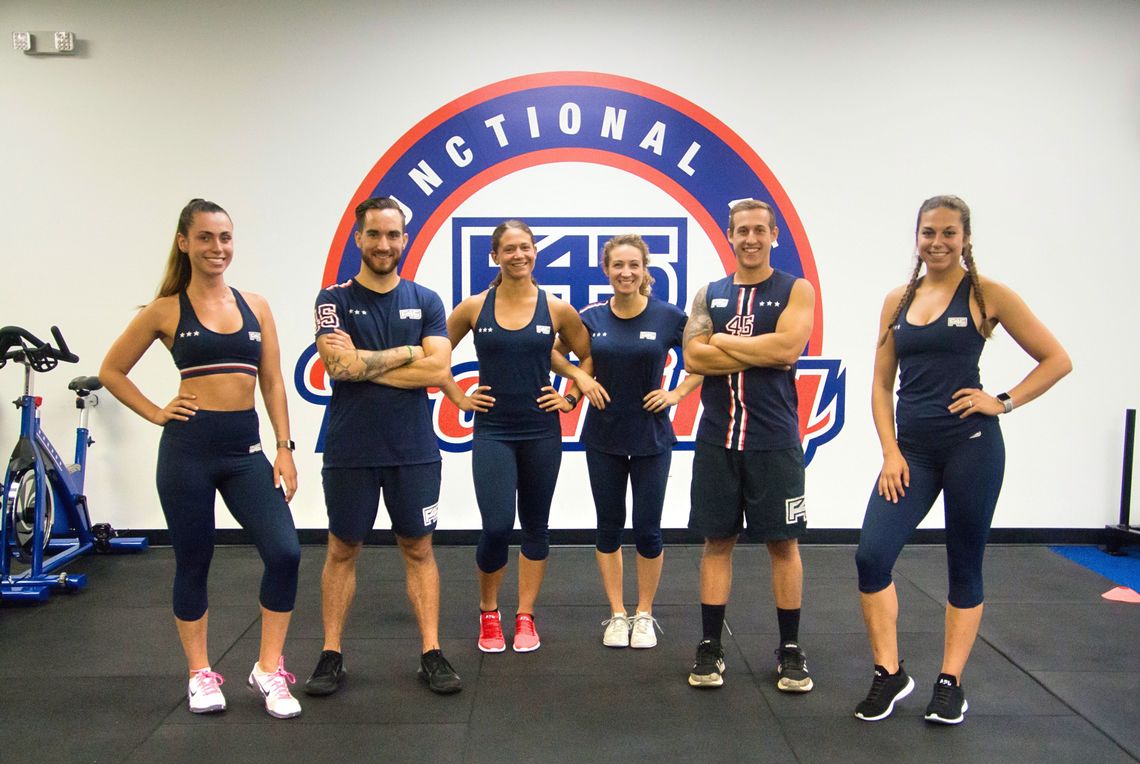 Owning a fitness studio was probably the last thing Blue Bell native Kyle Belmont thought he would ever do.  
He had been working as a deckhand on super yachts, traveling far and wide before a former girlfriend convinced him to settle back down in the Philadelphia area.
"I never thought I'd open a gym," he says in the office at his year-old F45 studio at 6001 Ridge Avenue "If you told me when I was 20 years old, 'Hey when you're 34, you're going to own a studio,' I'd have said, 'Probably not.'"
But today, he is exactly in that position – the owner of a studio offering the classes in what has been one of the fastest growing fitness trends on the planet: F45. He's both the owner and the general manager and employs a team of seven trainers who keep the studio humming with classes for more than 150 current clients seven days a week.
He was introduced to the program by an engineer on the ship on which he worked. The engineer opened a franchise in his hometown in New Zealand. The idea intrigued Belmont.
F45 was created by Australian Rob Deutsch, who worked as an equities trader until he decided to create his own fitness program and exercise business in 2012. Today, there are approximately 1,700 franchises in 40 countries. Its success recently convinced celebrity fitness buff and actor Mark Wahlberg to invest a reported $450 million for a minority stake in the company.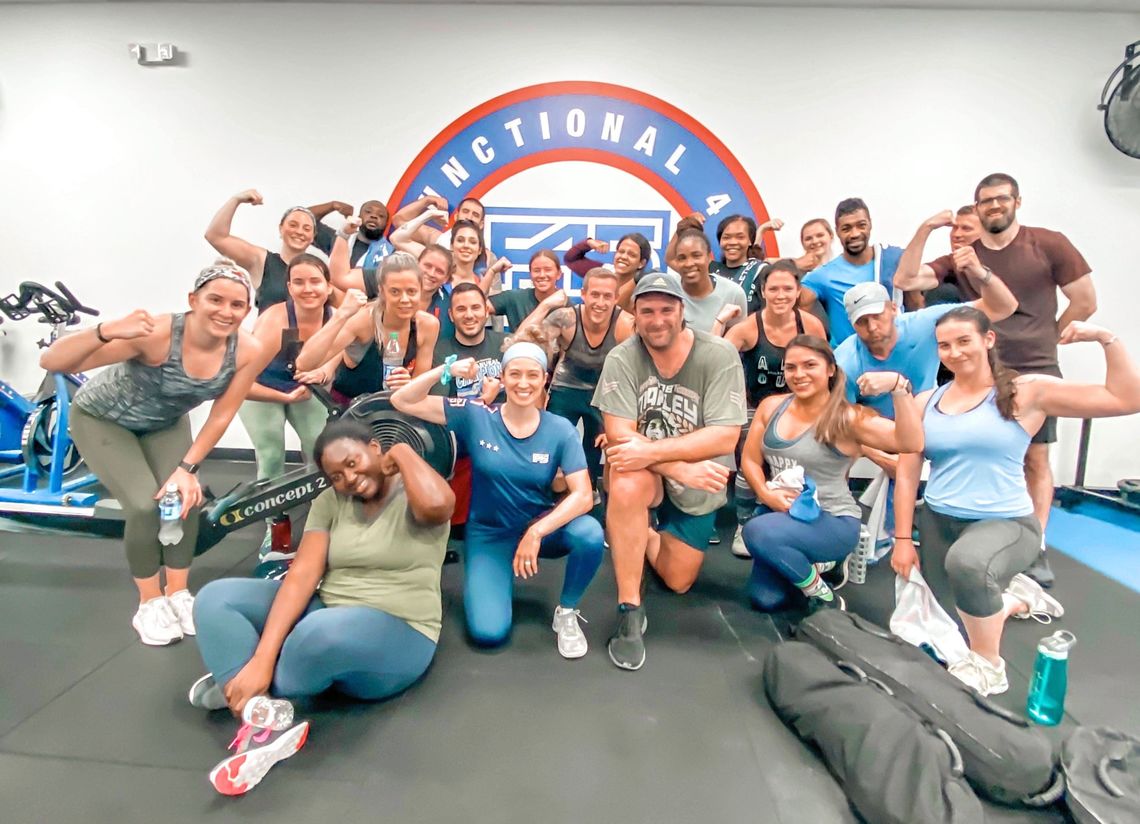 The concept behind the workout is contained in its name. The F stands for "functional." The 45 indicates the length of each workout. The idea, Belmont says, is not to build lots of muscle mass but rather to improve overall strength in a sustainable way that makes it, again, more functional than workouts designed around simply "getting jacked."
"Olympic lifting is awesome, but it takes one rep of really bad form on a 500-pound deadlift and you have a lifelong injury," Belmont offers as an example. "F45 is about the functional movements using your daily life, whether it's throwing your kid in the air or lifting up that heavy suitcase to put in the overhead -- things you're doing, movements you're making day to day that we help you get stronger at doing. You can and you will gain muscle mass, but if your goal is to put on 30 pounds of muscle in a month, that's just not going to happen."
In addition to functional, it's a practical program, particularly for the busy, young professionals who are the target demographic of the program.
 
"It's 45 minutes for the whole workout, which includes the intro the demo and the warm-up, so realistically the actual working time you are working out is about 35 minutes," Belmont says. "So to burn that amount of calories [between 400 and 800 per workout], it's really effective."
And for the time-challenged, its as easy as showing up, working out and leaving. Belmont's studio is deceptively simple – a spacious, rectangle with a collection of dumbbells, kettlebells, a half dozen exercise bikes a few benches and other training aids, but no complicated weight lifting machines. But each class has a proven system that participants will run through in their 45-minute course – a circuit of running, lifting, bodyweight exercises and more.
Around the room are multiple monitors that aren't there for ESPN or CNN. Instead, they  display information ranging from the workout route, to exercise prompts to a heart monitoring system for clients who opt in to have their heart rate monitored with the company's proprietary Lionheart wireless system and displayed on one of the large screens in the room. It's displayed as a leaderboard and makes a contest out of the workout.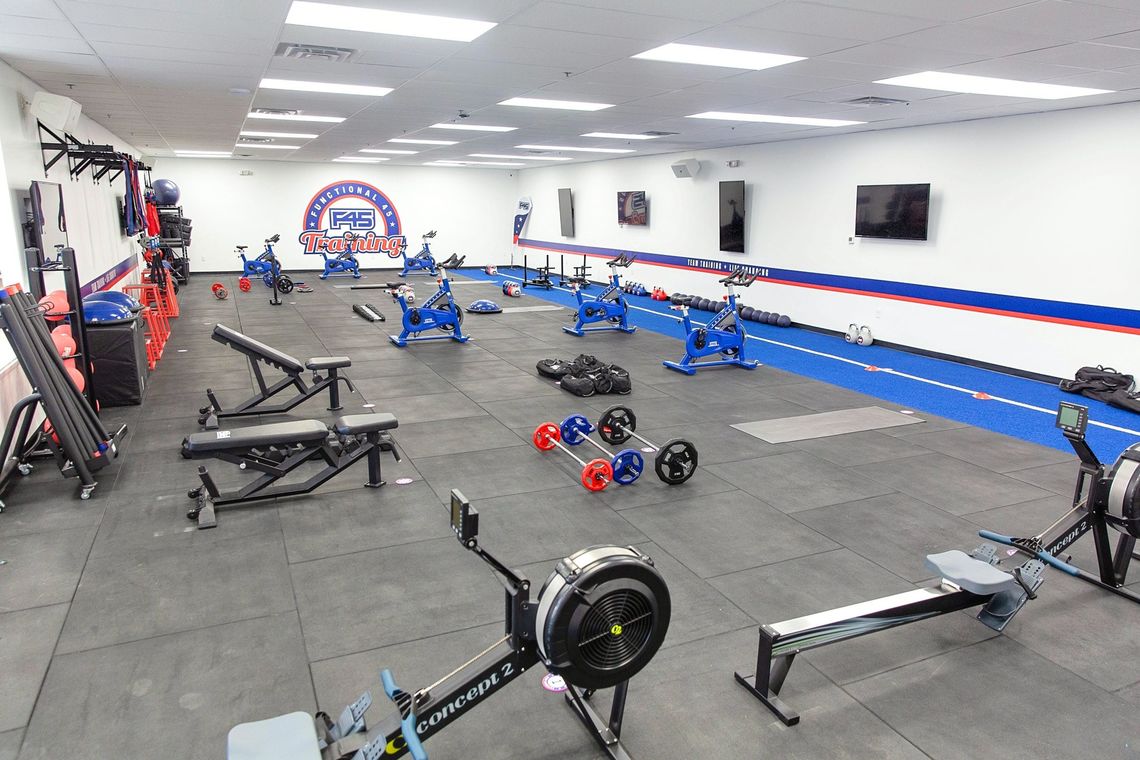 "People can get really competitive with one another," Belmont says of the leaderboard display. "It supports a high level of engagement. It's all about gamification to keep people engaged and really pushing themselves." 
 
The group aspect of the workout is also a feature of F45. While the competition spurred by the group heart rate display is one way to engage those taking the class, F45 encourages group and social dynamics to keep clients coming back and to make them actually look forward to working out. In F45, you work out as a team. There's no puttering around on your own using various weight machines or zoning out by yourself on an elliptical trainer.
"I think people are looking for other ways of socialize outside of going to the bar and that's the next why group fitness is getting so popular," Belmont says. "It's a way to obviously keep yourself healthy, but also a way of socializing in a workout activity to meet other people and to be engaged. In a time when people are on Instagram and Facebook, they may feel connected but they really are less and less connected."   
F45 Training is located at 6001 Ridge Avenue, Philadelphia, PA 19128.
Contact F45 Training by calling 267-864-1600.