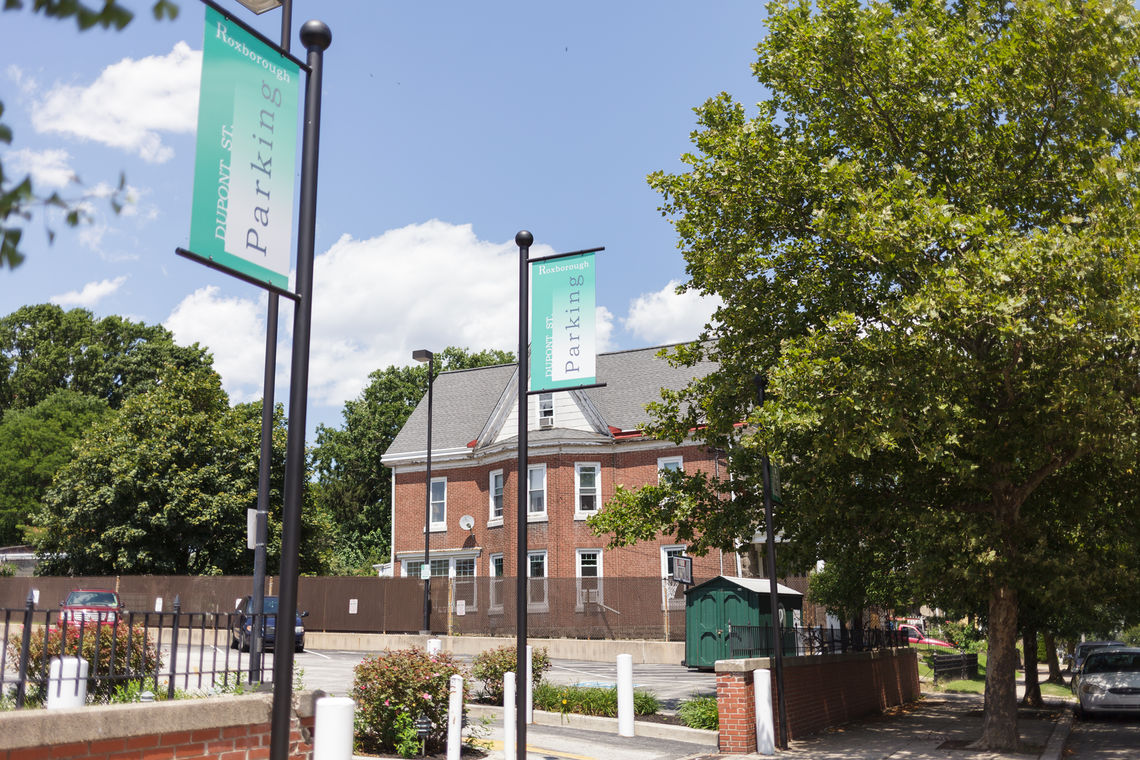 Roxborough offers plenty of parking for customers and residents. Two well-maintained and convenient parking lots with 160 spaces are available for hourly or monthly parking.
The RDC will be introducing a pay-by-plate parking system to the Leverington Avenue and Dupont Street Parking Lots on December 4, 2020. We have also selected a professional parking management company to manage the lots. Read our frequently asked questions about the changes below:
PARK ROXBOROUGH PROGRAM FREQUENTLY ASKED QUESTIONS
 
Dupont Street Parking Lot | 514 Dupont Street
Leverington Avenue Parking Lot |465 Leverington Avenue
 
Effective December 4, 2020
Hourly Parking
Up To 1 Hour                                                                 $1.00
Up To 3 Hours                                                               $3.00
10 Hours (Monday – Friday)                                        $5.00
10 Hours (Saturday & Sunday)                                 $10.00
Monthly Parking
Standard Monthly Parking Permit                             $95.00
Introductory Rate                                                         $65.00
Starting December 4, 2020 the Roxborough Development Corporation will offer three convenient ways to pay for parking in Roxborough.
Parking Kiosks: Found in both lots, kiosks accept coins, bills, and credit/debit cards. The kiosks use a pay-by-plate system. Visitors enter their license plate number at the kiosk when they arrive. No printed ticket will be issued. Payment for parking is verified using the plate number.
Parking Coupons: Select businesses provide parking coupons to their customers as a courtesy.  The coupons may be used for a future visit. Coupons must be used at the kiosks and do not work at street meters.
Monthly Parking Permits: For residents and others in need of unlimited long-term parking, monthly permits may be purchased online from the Park America for either the Dupont Street Parking Lot or the Leverington Avenue Parking Lot. 
DUPONT STREET PARKING PERMIT APPLICATION
LEVERINGTON AVENUE PARKING PERMIT APPLICATION
The fee for a monthly parking permit is $95.00. For a limited time, the Roxborough Development Corporation is offering an introductory rate of $65.00.
The Dupont Street and Leverington Avenue Parking Lots are managed by the Roxborough Development Corporation. For more information, contact us at info@roxboroughpa.com.