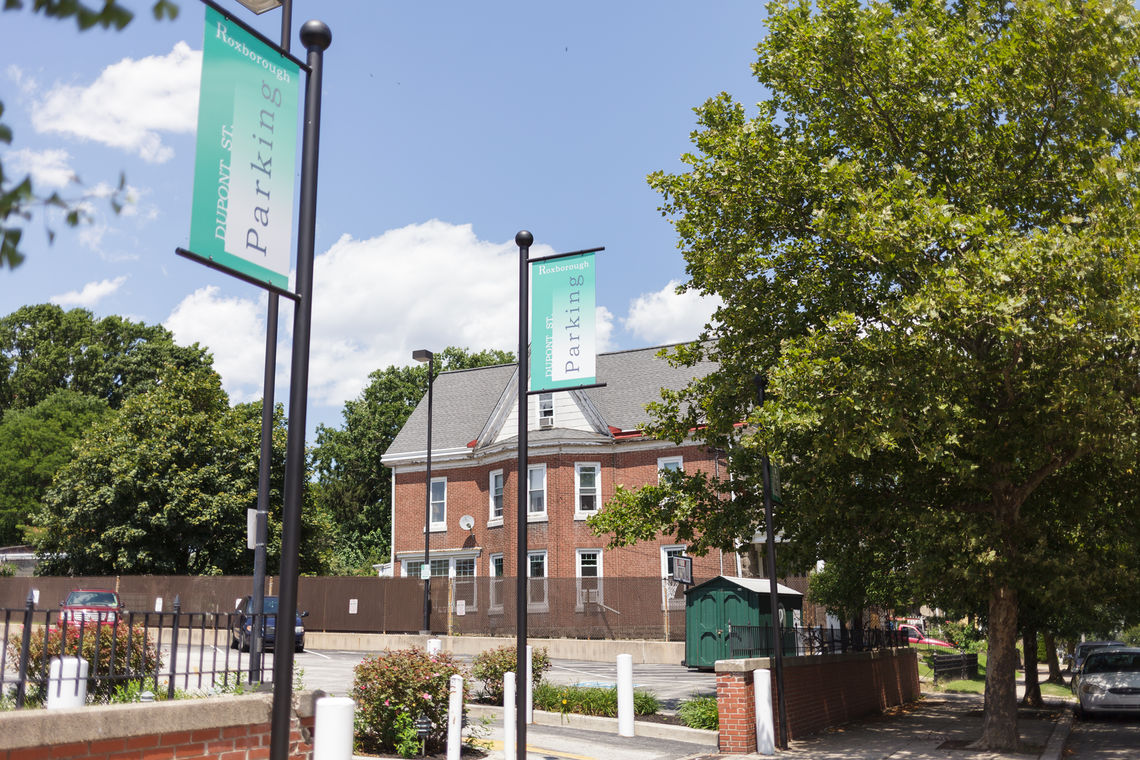 Shopping or visiting Ridge Avenue? Living or working in Roxborough? Convenient, safe, and secure hourly and monthly parking is just steps away. Our parking lots are open 24 hours a day, 7 days of the week for your convenience. 
Parking Lot Locations
Leverington Avenue Parking Lot
465 Leverington Avenue
Dupont Street Parking Lot
514 Dupont Street
Hourly Parking
Up to 1 Hour                        $1.00
Up to 3 Hours                      $3.00
10 Hours (Mon - Thurs)      $5.00
10 Hours (Fri, Sat, Sun)     $10.00
24 Hours                             $20.00
Pay for parking at the pay station with a credit card, ParkMobile, or cash (exact change required). Reserve a space in advance with SpotHero or ParkWhiz.
Monthly Parking
$75.00 per month
Purchase a monthly parking permit through Park America or pay for a monthly parking permit at a pay station.
The Leverington Avenue and Dupont Street Parking Lots are managed by Park America. Have a question or need additional info? Contact Park America at 610-617-2100 or info@parkamerica.net.