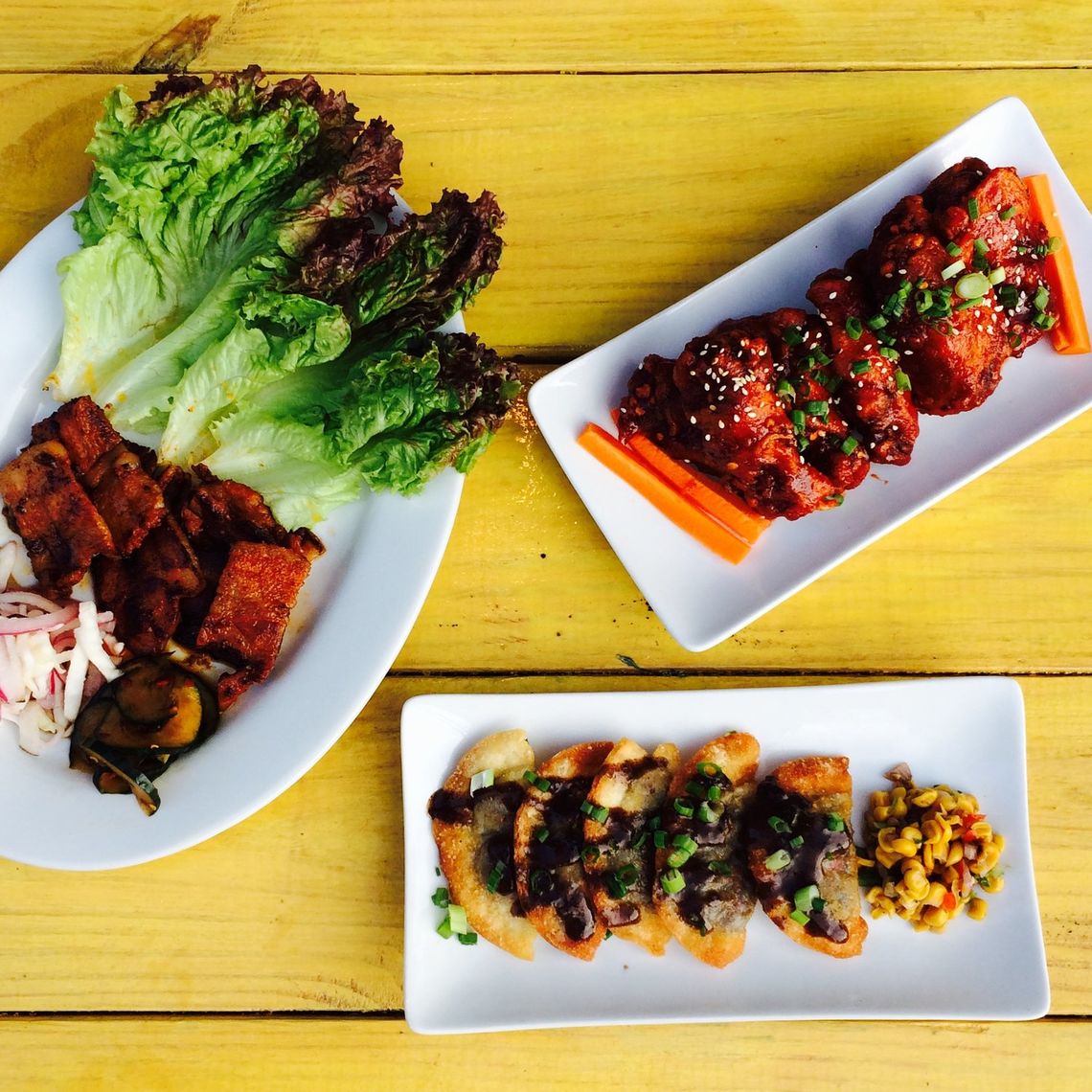 In January 2017, The Spicy Belly brought an exclusive cuisine to Roxborough- its signature Jamaican/Korean hybrid.
Raised by a Jamaican father and Korean mother, Jason and Jimmy Mills concocted a restaurant featuring cuisine that serves as a testament to the food they grew up savoring. Jimmy fondly remembers his mother being the "fusion" pioneer, "My mom found new ways to eat/pair her cooking with my dad's; like making Jerk Chicken egg rolls."  These flavor-filled Jamaican/Korean meals were staples in the Mills' household. Jerk Chicken and codfish fritters were some of their favorites and can be found on The Spicy Belly's menu.
Before the birth of The Spicy Belly, the brothers knew their favorite food combination was almost impossible to find. With Jimmy still in New York City working various restaurants and Jason in Philly as an engineer, the brothers would often hang out in downtown Philly and Manayunk.  No matter where the brothers dined, they couldn't find meals that measured up to the unique synthesis they grew up having.  One day, something clicked in Jason. He was so inspired that he called Jimmy and told him, "Start working on recipes, we're opening a restaurant!" As Jason worked on a business plan, Jimmy began handcrafting recipes.
"Start working on recipes. We're opening a restaurant!" 
Handcrafting a menu was a no-brainer for Jimmy, having grown up helping his grandfather and uncles in family-owned restaurants throughout NYC. Everything on The Spicy Belly's menu is prepared fresh with ingredients that are sourced and hand-picked by Jimmy himself.
The Spicy Belly is the perfect place for all foodie outings with their wide selection of hand-crafted cocktails and craft beer to accompany the menu. The restaurant's bi-level architecture features a full bar and intimate seating for large groups on the second level, which indulges lucky patrons with a front row seat into the kitchen.
The Spicy Belly's cozy space radiates warm Carribean vibes and can accommodate all your dining needs from happy hour, Sunday brunch, catering and everything in between!  The Spicy Belly is located at 3847 Terrace St, Philadelphia, PA 19128. To view their hours of operation and learn more about their upcoming events visit their website at www.thespicybelly.com.